Growing up: Bryant forces issue in key at-bat
Rookie prompts review which overturns call, giving Cubs fighting chance in ninth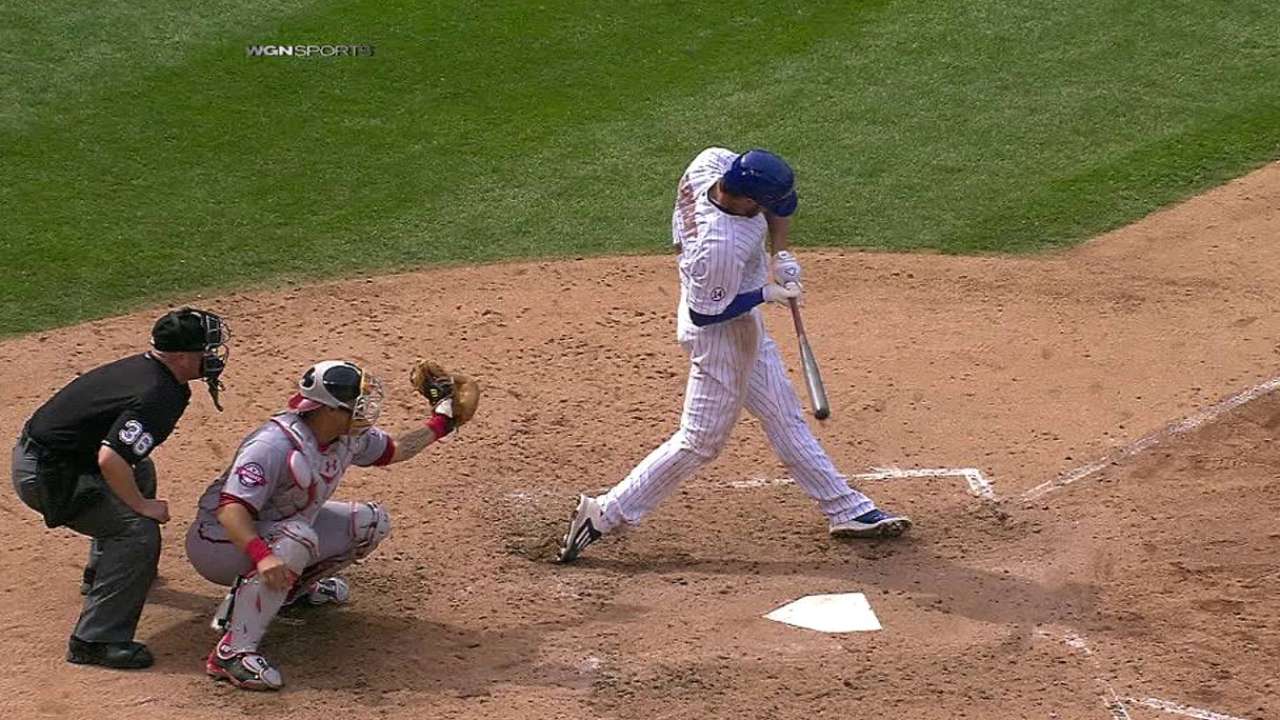 CHICAGO -- Kris Bryant has settled into the Major Leagues after 36 games with the Chicago Cubs.
Bryant spoke up for himself after home-plate umpire Ryan Blakney initially ruled that he struck out on a foul tip to begin the bottom of the ninth in the Cubs' 2-1 loss to the Nationals on Monday afternoon. Bryant felt closer Drew Storen's pitch grazed his wrist.
More
Sarah Trotto is a contributor to MLB.com. This story was not subject to the approval of Major League Baseball or its clubs.