Bryant not worried about home run numbers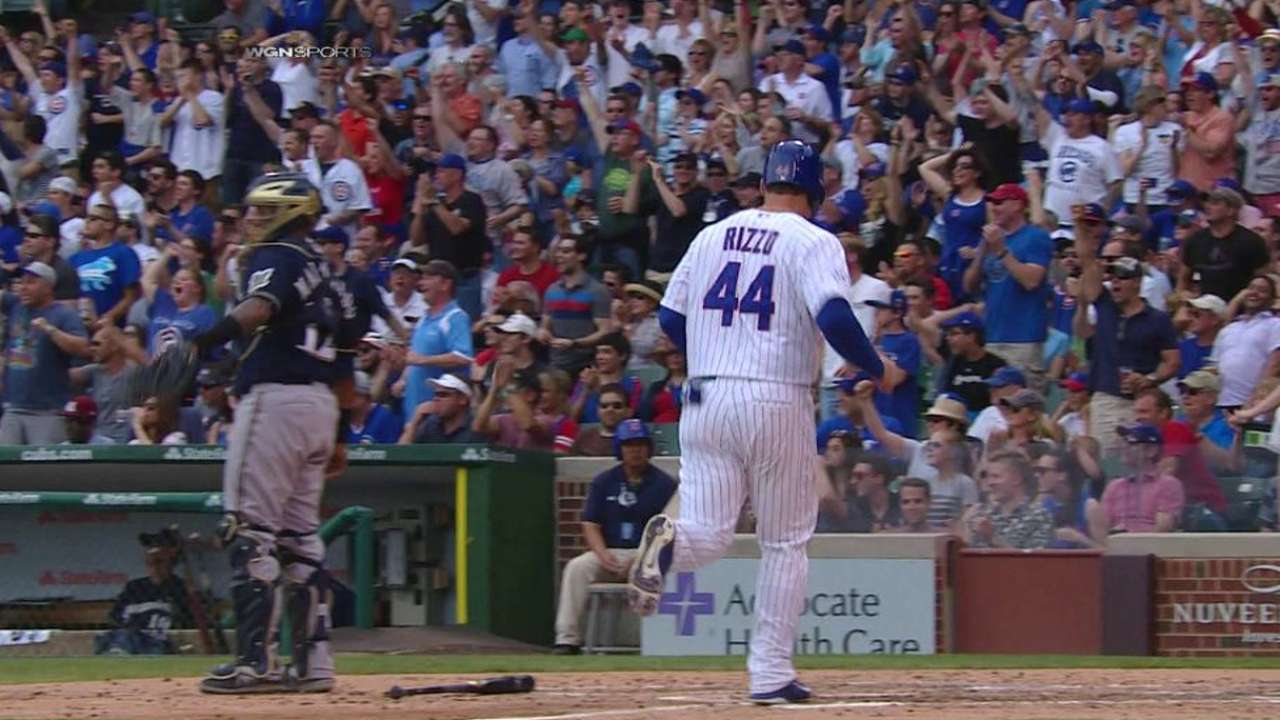 CHICAGO -- Kris Bryant led the Minor Leagues with 43 home runs last season and paced the Major Leagues in Spring Training with nine, but has yet to connect in his 15 games so far with the Cubs.
"I could go the whole season without hitting a home run as long as we're winning games, and right now we're doing pretty good," Bryant said Sunday. "I know the type of player I am. It's percentages -- I hit home runs and I'm due, and [Saturday] I was due for a bad game. It happens."
More