Will Schwarber play OF? Cubs leaning yes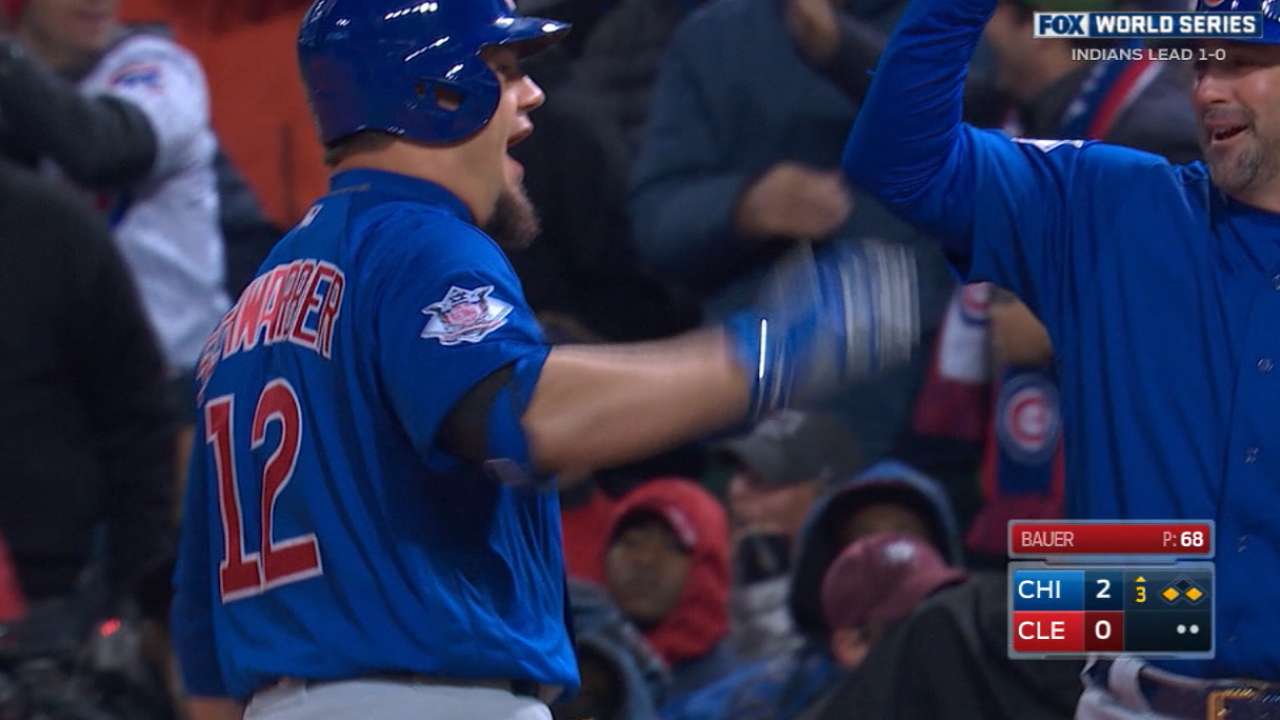 CHICAGO -- Kyle Schwarber's surprising return from what was assumed to be a season-ending knee injury to ignite the Cubs' offense has been the biggest story of the first two games of the World Series. And with the Cubs-Indians Fall Classic tied at a game apiece, manager Joe Maddon indicated on Thursday that he is leaning toward using him in left field in Game 3 if Schwarber is medically cleared to do so.
"If you see him taking fly balls," Maddon said in a news conference, "it probably means we got the go-ahead.
Continue Reading
Adam McCalvy is a reporter for MLB.com. This story was not subject to the approval of Major League Baseball or its clubs.