100 Grand! Slam seals century mark for Cubs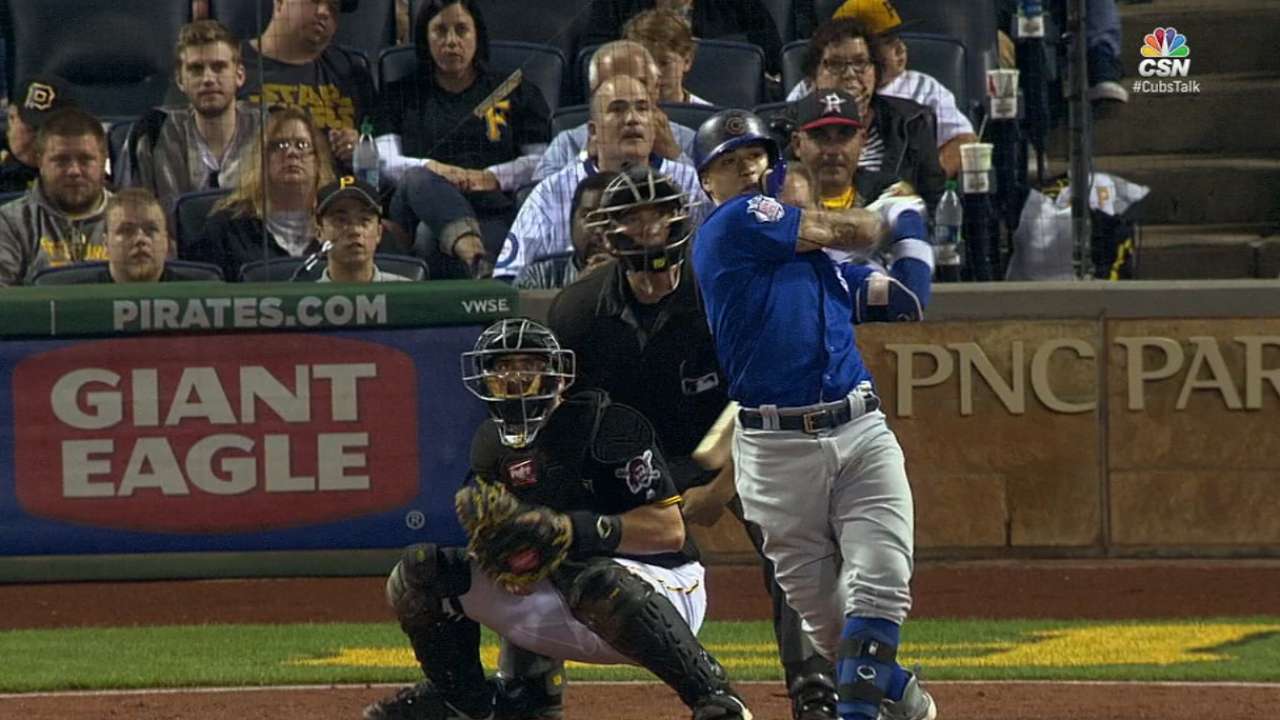 PITTSBURGH -- The Cubs won their 100th game of the season Monday night the same way they checked off the first 99 -- with dominant starting pitching and an overpowering offensive attack. Javier Baez hit a grand slam and drove in a career-high six runs, Kyle Hendricks lowered his Major League-leading ERA to 1.99 and the Cubs rolled over the Pirates, 12-2, at PNC Park.
"It's not too often you get this much talent in one room on one team," said Kris Bryant, who celebrated the 100th win by driving in his 100th and 101st RBIs on a two-run homer. "We need to realize what we have here and be grateful for it. I couldn't have pictured a better first two years in the big leagues."
Continue Reading