Lester gets out at first -- by throwing entire glove
Happy to make 'weird' play, lefty feels he's improving on mound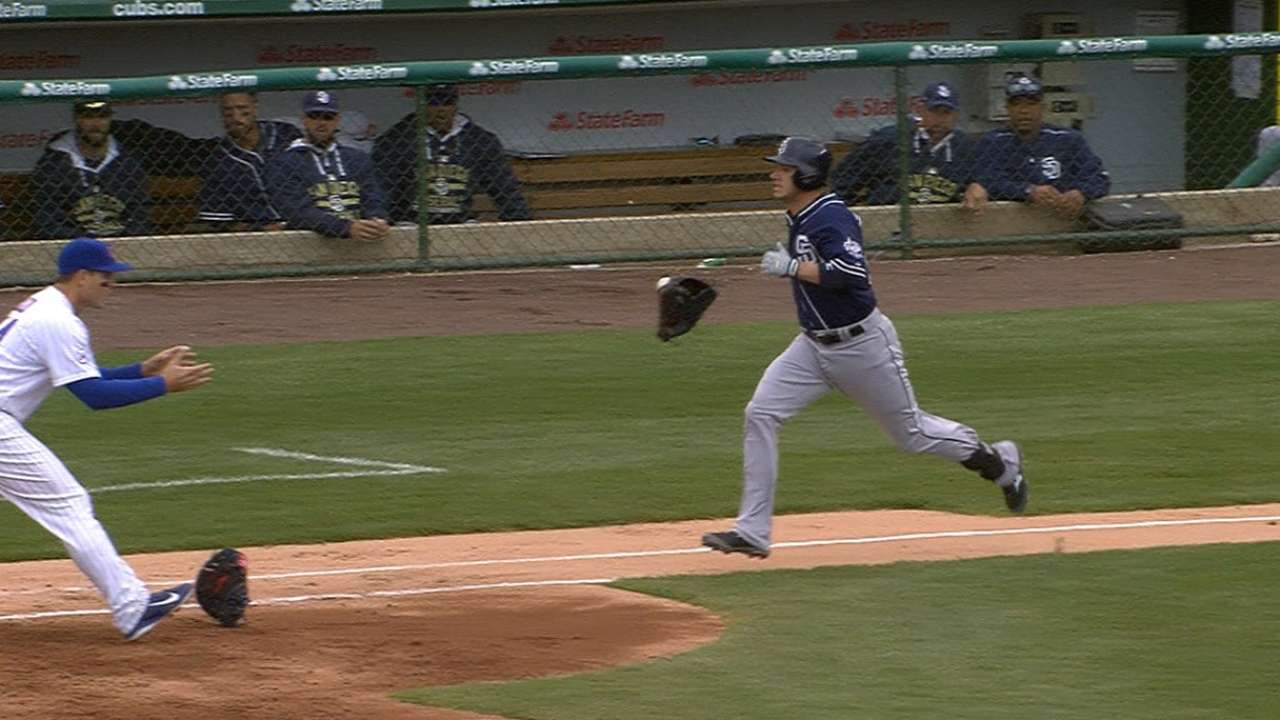 CHICAGO -- Jon Lester called the play one of those "weird" occurrences in baseball.
After he fielded a Clint Barmes grounder to the mound in the second inning, Lester tried to grab the baseball as he looked to second base for a potential double play. But the ball became stuck in the Cubs pitcher's glove. So, Lester heaved the entire glove -- with ball still inside -- at first baseman Anthony Rizzo to get the out. Rizzo dropped his own glove to catch Lester's.
More
Sarah Trotto is a contributor to MLB.com. This story was not subject to the approval of Major League Baseball or its clubs.