MLB.com Columnist
Phil Rogers
'The Cubs Way' might just be the ticket for Fowler
Center fielder has opportunity to get back on track with new team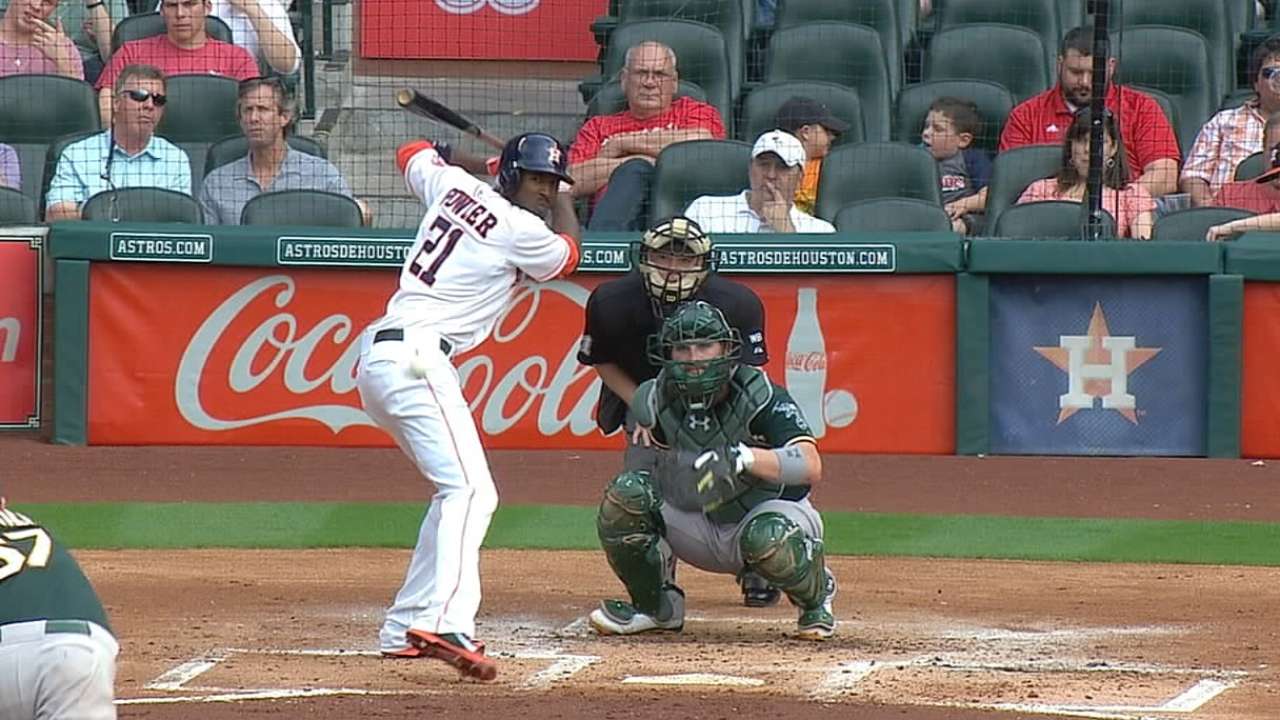 MESA, Ariz. -- Dexter Fowler is a center fielder, not an advance scout.
But that didn't stop him from paying close attention to the opposing team last year, when he was playing against the Triple-A Iowa Cubs while working his way back to Minute Maid Park after straining an intercostal muscle. He grew more impressed after every one of the four games, and he quickly drew on those memories when the Astros traded him to the Cubs in January.
More
Phil Rogers is a columnist for MLB.com. This story was not subject to the approval of Major League Baseball or its clubs.