Lester outdueled as bats turned away in G1 loss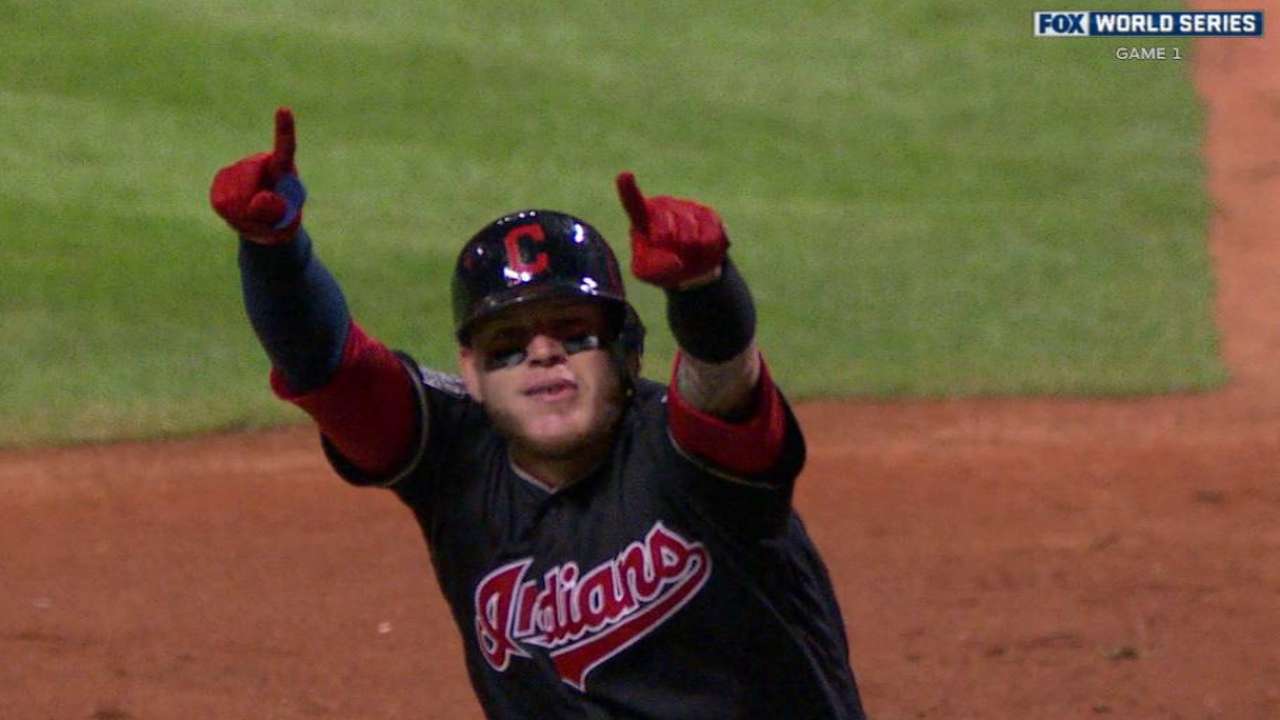 CLEVELAND -- Ace Corey Kluber and catcher Roberto Perez saw to it that history is now on the Indians' side. In a 6-0 victory over the Cubs in Game 1 of the World Series, Kluber sliced his way through Chicago's lineup in a vintage performance, and Perez launched a pair of home runs.
Kluber set a World Series record with eight strikeouts in the first three innings and kept his foot on the gas for the duration of his overpowering outing, outdueling lefty Jon Lester.
Continue Reading