Cubs sign 5 of top 30 int'l free agents
Club inks SS Perlaza, OF Estiwal, SS Ademan, C Amaya, 3B Martinez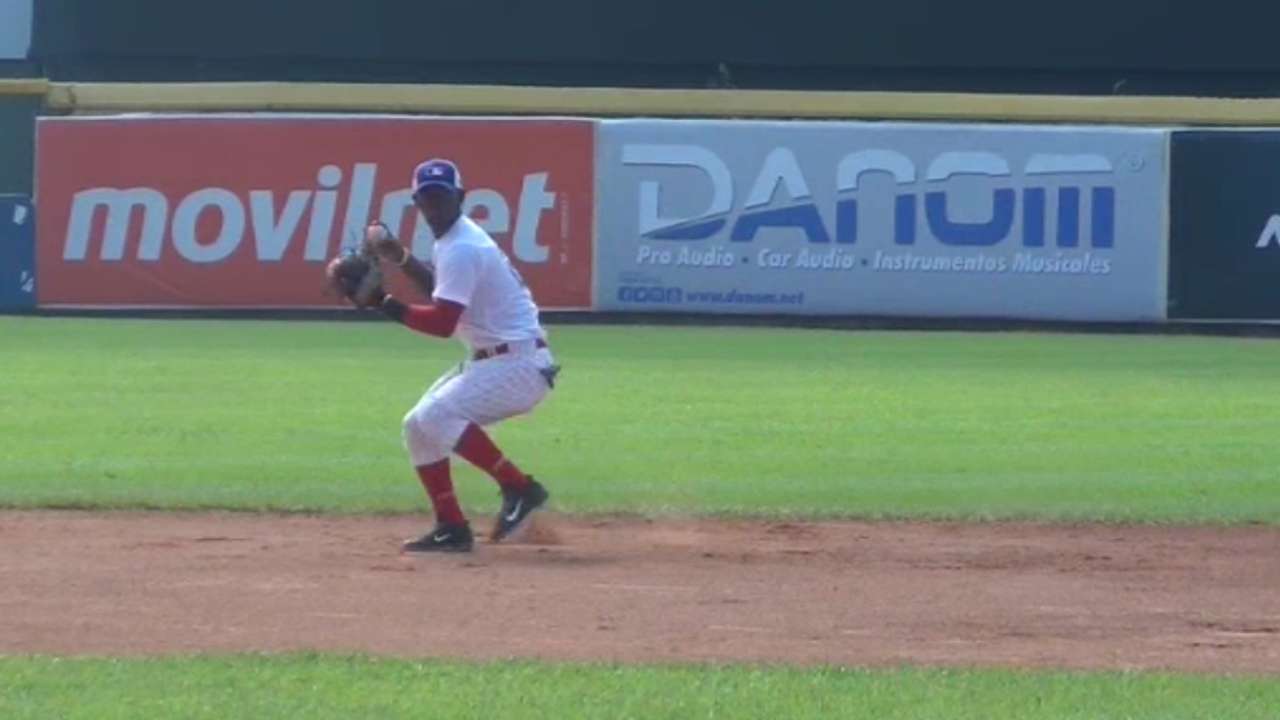 The Cubs have resumed their role as one of the biggest players on the international market after a one-year hiatus.
According to industry sources, the Cubs have agreed to terms with shortstop Yonathan Perlaza, ranked No. 13 on MLB.com's Top 30 International Prospects list, for $1.3 million, outfielder Yonathan Sierra Estiwal, ranked No. 16, for $2.5 million, shortstop Aramis Ademan, ranked No. 19, for $2 million, Panamanian catcher Miguel Amaya, ranked No. 25, for a deal worth $1.25 million and third baseman Christopher Martinez, ranked No. 28, for $1 million.
More
Jesse Sanchez is a national reporter for MLB.com. Follow him on Twitter @JesseSanchezMLB. This story was not subject to the approval of Major League Baseball or its clubs.