Russell, Rizzo are OK after collision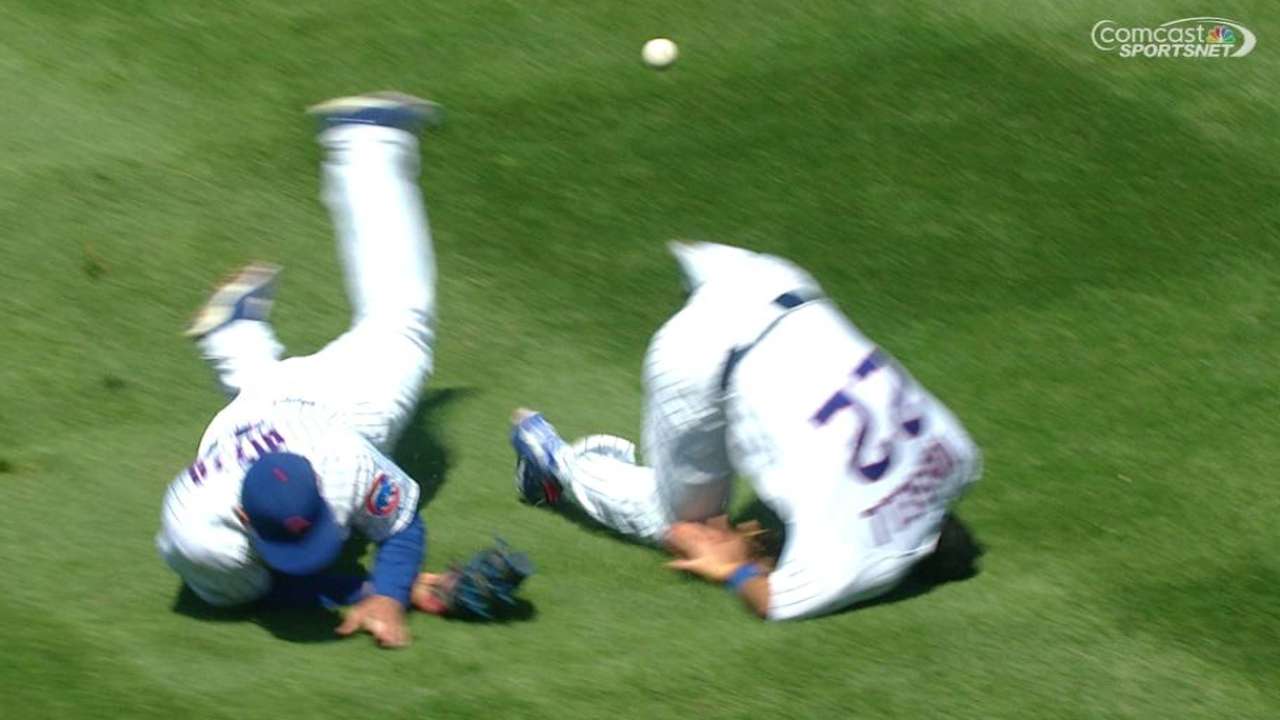 CHICAGO -- First baseman Anthony Rizzo and second baseman Addison Russell survived a full-speed collision in the second inning of Saturday's 6-1 loss, and fortunately, there was no blood.
The Brewers had a runner at second and two outs in the second when Carlos Gomez lofted the ball to right. Both Rizzo and Russell gave chase, then crashed into each other and tumbled to the ground.
More