Arrieta starts in Cy Young clash vs. Scherzer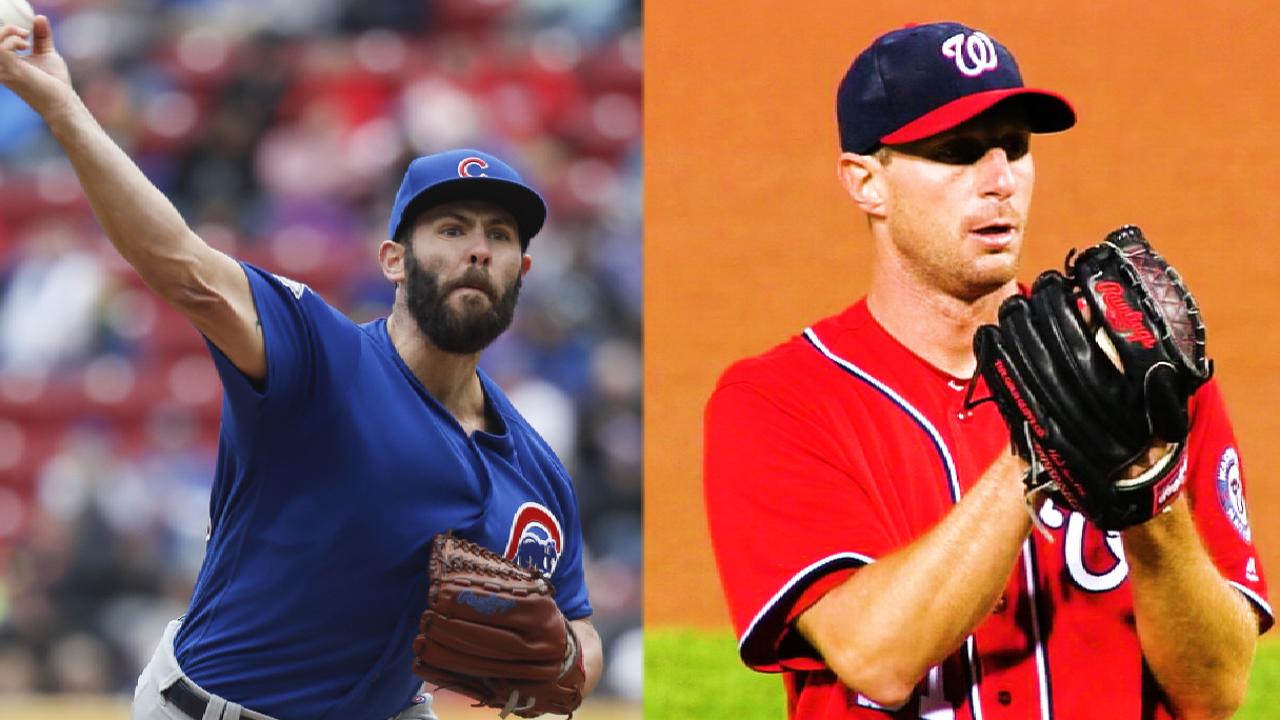 The past two National League Cy Young Award winners will go head to head when Max Scherzer leads the Nationals against Jake Arrieta and the Cubs at Nationals Park on Tuesday night in the MLB Network Showcase game. It's the second game of the four-game series, which could be a postseason preview.
"I view it the same as I do any other series," Nationals manager Dusty Baker said. "We're trying to win. We're trying to increase our lead. We're trying to get to 50 [wins]. We're trying to win 15 this month. This is a big series for us. ... We're trying to establish some home superiority. We haven't had as much success at home."
Continue Reading
Kyle Melnick is a reporter for MLB.com based in Washington. This story was not subject to the approval of Major League Baseball or its clubs.