Fans from all walks of life stop by to salute Banks
Mr. Cub brings people together at church viewing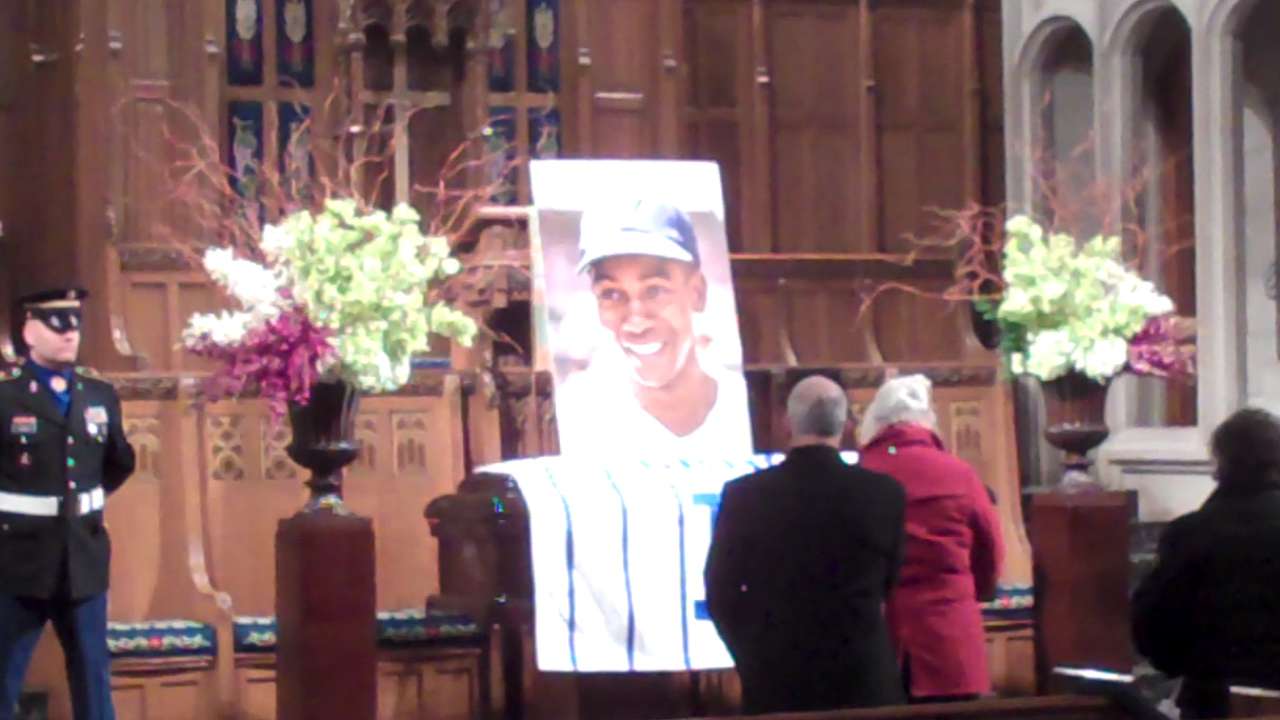 CHICAGO -- For one day -- a bitterly cold, wind-whipped day on Michigan Avenue -- Fourth Presbyterian Church served as the Friendly Confines. And given that the casket at the altar contained a man who always had a smile for those he met, a man who even total strangers considered a close friend, this goodbye, this visitation service, was a fittingly public one, open to one and all.
And so Cubs fans and, yes, even some non-Cubs fans entered those doors, walked past that closed casket -- draped with a No. 14 flag and flanked by a large photo of Ernie Banks flashing that perfect smile of his -- and paid their respects to "Mr. Cub." There were celebrities and dignitaries here, sure. Team chairman Tom Ricketts, Sen. Dick Durbin, Cubs greats like Andre Dawson, Billy Williams, Ferguson Jenkins and Jose Cardenal were all on hand in the early portion of the eight-hour viewing.
But what was most striking of all was the unending, steady stream of fans who passed the casket and then filled the pews.
Some of them wept at the loss, some of them smiled at the memories. Some, in fact, hadn't set foot in a church in years, but this was an opportunity that compelled them.
Whether they had met the man or not, they felt his impact, they felt the sadness of his passing, and they felt the urge to attend.
It's not often in life we get to say a proper farewell to our heroes. But here, thanks to the generosity and understanding of the Banks family and the Cubs family, fans had that chance. People of all ages, races and socioeconomic circumstances arrived -- doctors who made the commute from the suburbs, a Chicago Transit Authority driver on his lunch break, women who work in the office building across the street, folks who happened to be shopping in the area and saw the signs outside the church, even a guy carrying his guitar case, en route to his "gig" at a subway stop.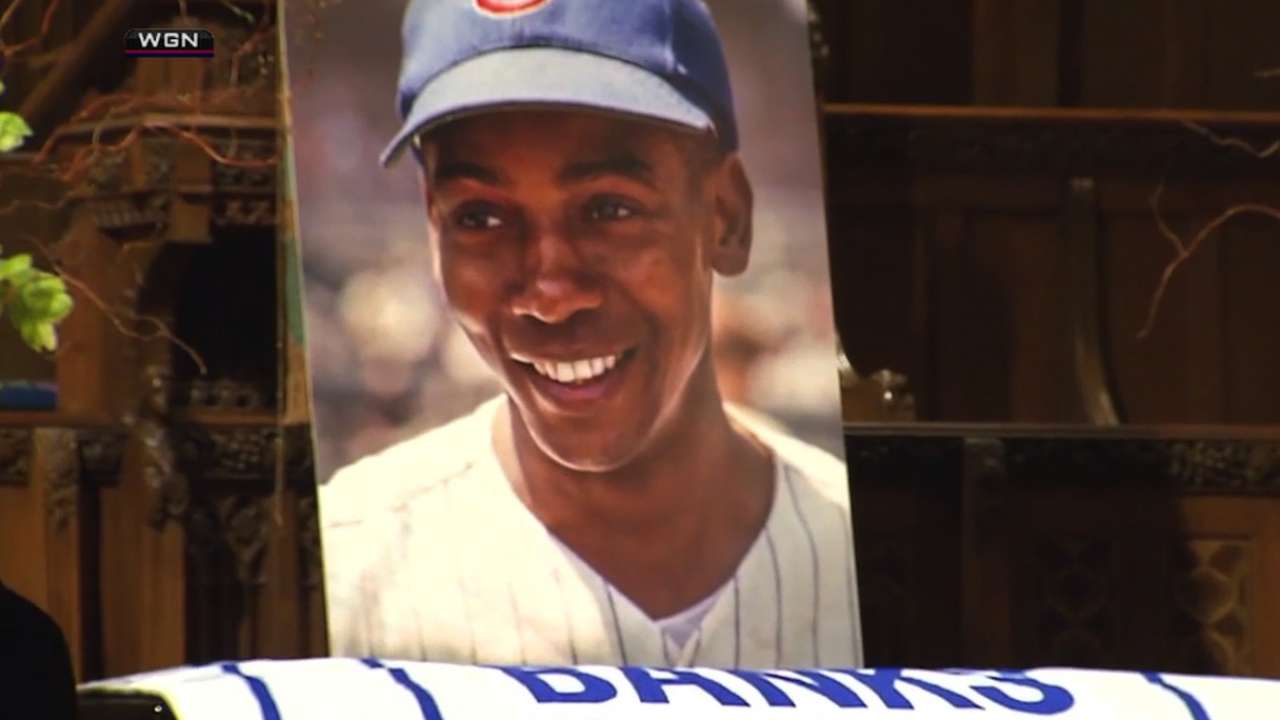 In death, as in life, "Mr. Cub" brought people together.
The thousands of words written about this man and his impact on this city could not demonstrate the connection quite as well as that image of folks lined up by the casket, bidding adieu to a man they might have never met but will always love.
Anthony Castrovince is a reporter for MLB.com. Read his columns and follow him on Twitter at @Castrovince. This story was not subject to the approval of Major League Baseball or its clubs.