Large crowd turns out for Banks' visitation service
Thousands gather at Fourth Presbyterian Church to reflect on Mr. Cub's life, lovable personality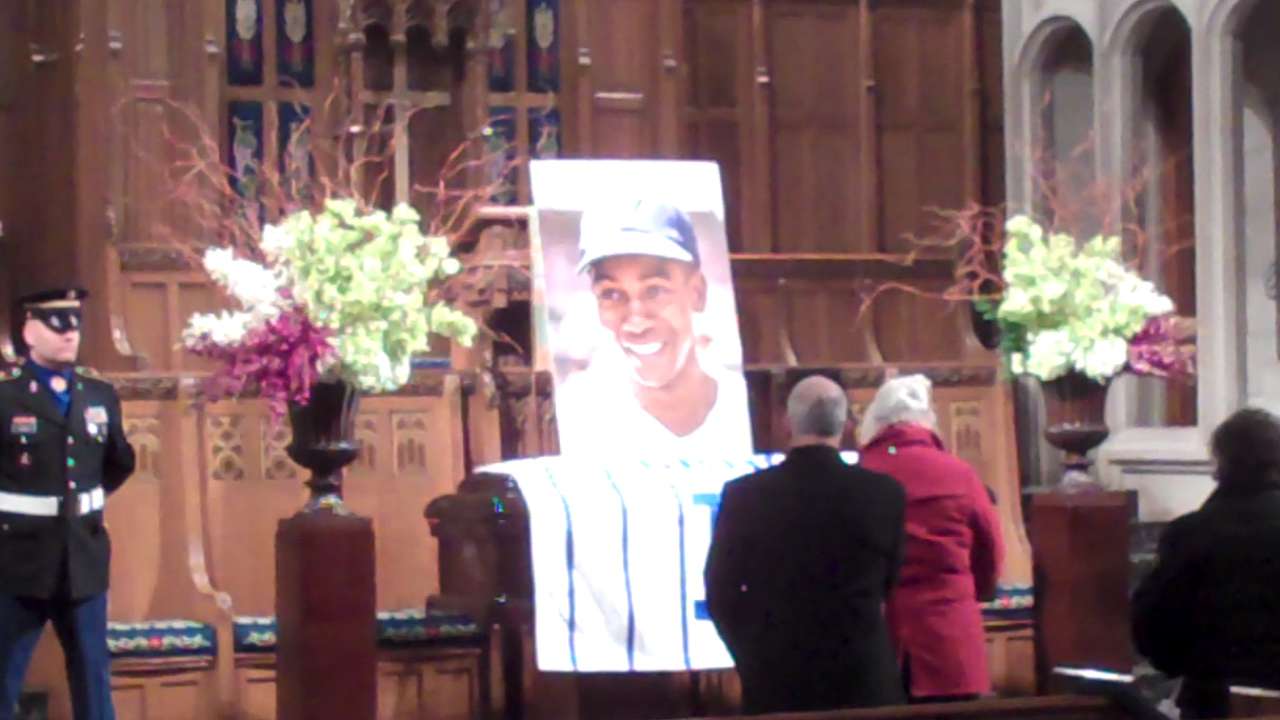 CHICAGO -- Thousands of Cubs fans took their turn standing in front of the altar Friday at Chicago's Fourth Presbyterian Church, paying their respects to the greatest and most beloved Cub of all time.
Ernie Banks -- Hall of Famer, "Mr. Cub" and possessor of a childlike zest for baseball and life until his dying day -- was remembered during a public visitation at the church on 126 East Chestnut St. from noon-8 p.m. CT.
Banks died Jan. 23 of a heart attack. He was 83.
"He's one of those individuals you think is going to live forever. That's what he personified," Cubs Hall of Famer Andre Dawson said. "Life goes on. But we'll always have Ernie on our mind."
That was apparent as fans and former teammates spent their time reflecting and mourning in front of Banks' casket -- closed and covered by a blue pinstriped flag featuring his name and No. 14, with a large portrait sitting behind it.
"It brings back a lot of memories," former teammate Glenn Beckert said. "I've been going through these memories since he passed away."
Former teammate and close friend Billy Williams said it took seeing Banks in the casket to realize he was truly gone. The times they shared, however, remain.
"I was sitting there a few minutes ago just thinking about the joy and the time we had," Williams said. "And when I went up to view the casket, it brought back a lot of memories, memories that we had together for so many years."
#MrCub once said, "Loyalty and friendship, which is to me the same, created all the wealth that I've ever thought I'd have."

- Chicago Cubs (@Cubs) January 30, 2015
Numerous fans can recite the stats that made Banks a Hall of Famer. But even more can draw upon the stories and encounters they heard or shared with Banks -- the "Let's play two!" cheers, the bright smile and down-to-earth kindness -- that made him the revered figure he continues to be.
"Obviously he played 19 years as a Cub, hit 512 home runs as a Cub. But those numbers don't really matter as much as that he was a kind, generous man, who had time for everybody," Cubs chairman Tom Ricketts said. "He just meant so much to everyone. The reason that Ernie was so well-loved is because he gave that love right back. He had time for everyone. He was a special person who became a great person by doing nothing other than being himself."
That meant Banks playing the game he loved, always talking -- former teammate Fergie Jenkins said he called Banks "'AM and FM' ... because you couldn't turn him off" -- and not leaving until the final autograph seeker was satisfied.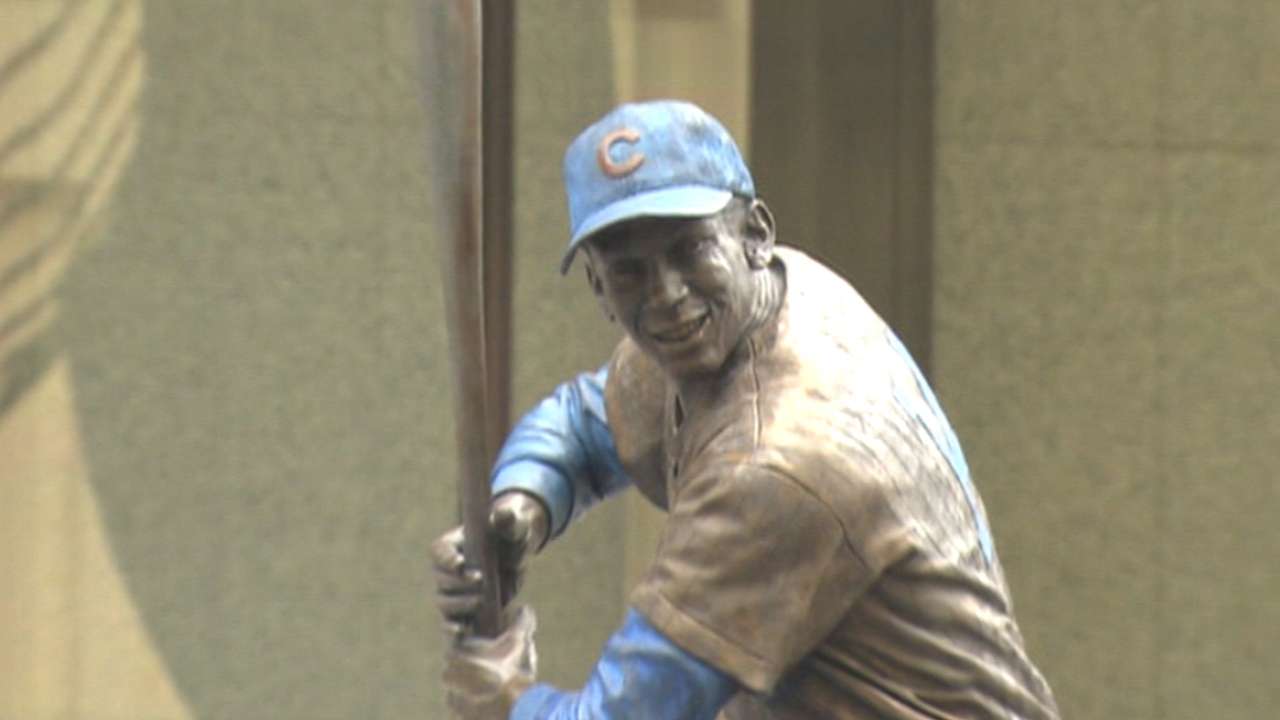 That was the person being remembered Friday by thousands. And it's that person who will never be forgotten in the hearts and minds of Cubs fans.
"Baseball lost a great icon," Jenkins said. "Especially the Cubs, Mr. Cub. There's not going to be another Mr. Cub. And that's too bad."
Cash Kruth is a reporter for MLB.com. Follow him on Twitter at @cashkruth. This story was not subject to the approval of Major League Baseball or its clubs.