Rondon remains Cubs' closer despite being pulled
"Just how the walk occurred," Maddon said. "I wasn't comfortable with what I was seeing."
Strop retired the next three batters, two on swinging strikeouts, to clinch the third of a four-game series in D.C.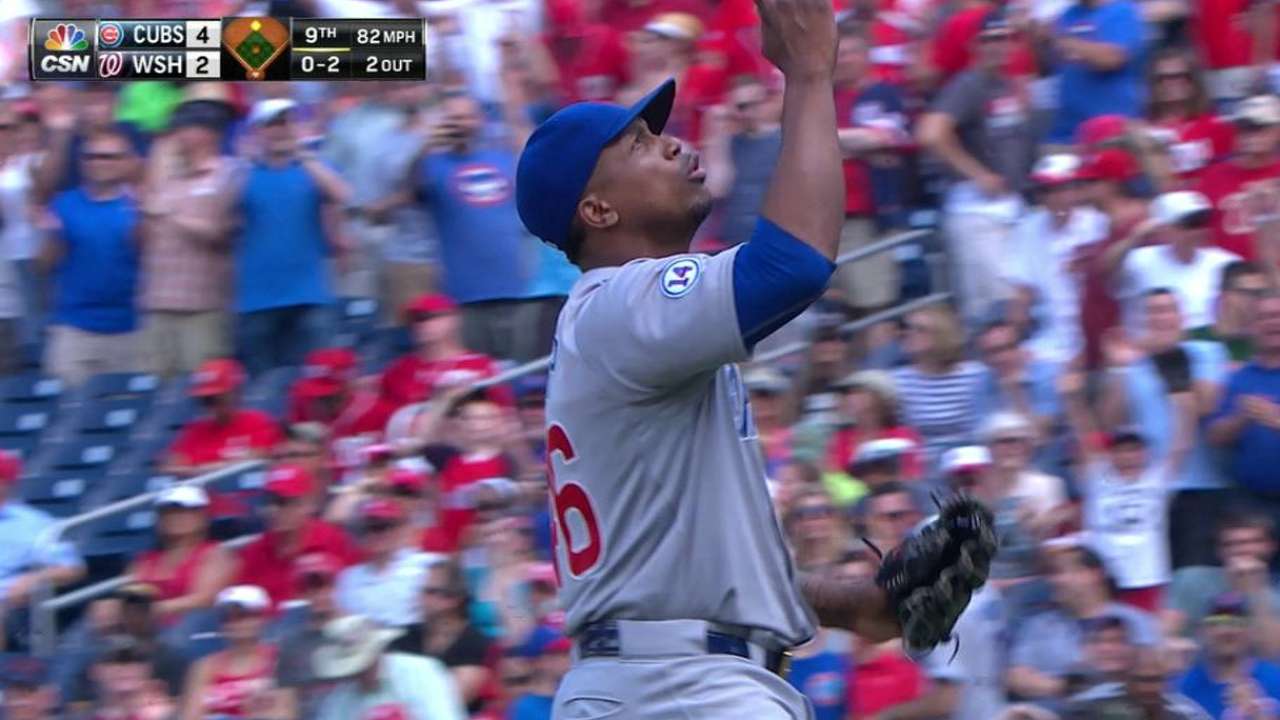 "For me, it was about winning the game today," Maddon said. "I'm not ordaining anybody new [as the closer]. It was today. It was a moment for today. Based on what I saw, I thought it was the right thing to do."
Rondon has allowed three runs and eight hits in his previous 7 1/3 innings.
"My job is to come in and get some guy out," Rondon said. "The most important part to today was we [won] the game."
Maddon hinted that Rondon may be used in lower-leverage situations in the near future to work on his game without such high risk.
"If he put me in the ninth inning, fifth inning, seventh inning, I don't care," Rondon said. "I need to, every time I come in to pitch, get some people out."
Jacob Emert is an associate reporter for MLB.com. This story was not subject to the approval of Major League Baseball or its clubs.