No major setback after foul tip off Soler's knee
OF pinch-hits Sunday; Maddon expects him to be ready to start soon
DENVER -- Cubs outfielder Jorge Soler fouled a ball off his knee in Saturday's 9-2 win over the Rockies, but he should be back to action soon.
Soler fell to the ground after he tipped a pitch off Chris Rusin, but he finished his at-bat in the top of the seventh and popped out to second base. He played the bottom of the inning but was removed before the bottom of the eighth.
"George had a good night's sleep," Cubs manager Joe Maddon said. "George's knee was sore after the foul ball. I just thought he should sit down and have him stay inside."
Soler pinch-hit in the ninth inning of Sunday's 11-4 loss to the Rockies and popped out to first baseman Ben Paulsen in foul territory, and Anthony Rizzo scored from third on the play. Maddon said he should be able to start soon.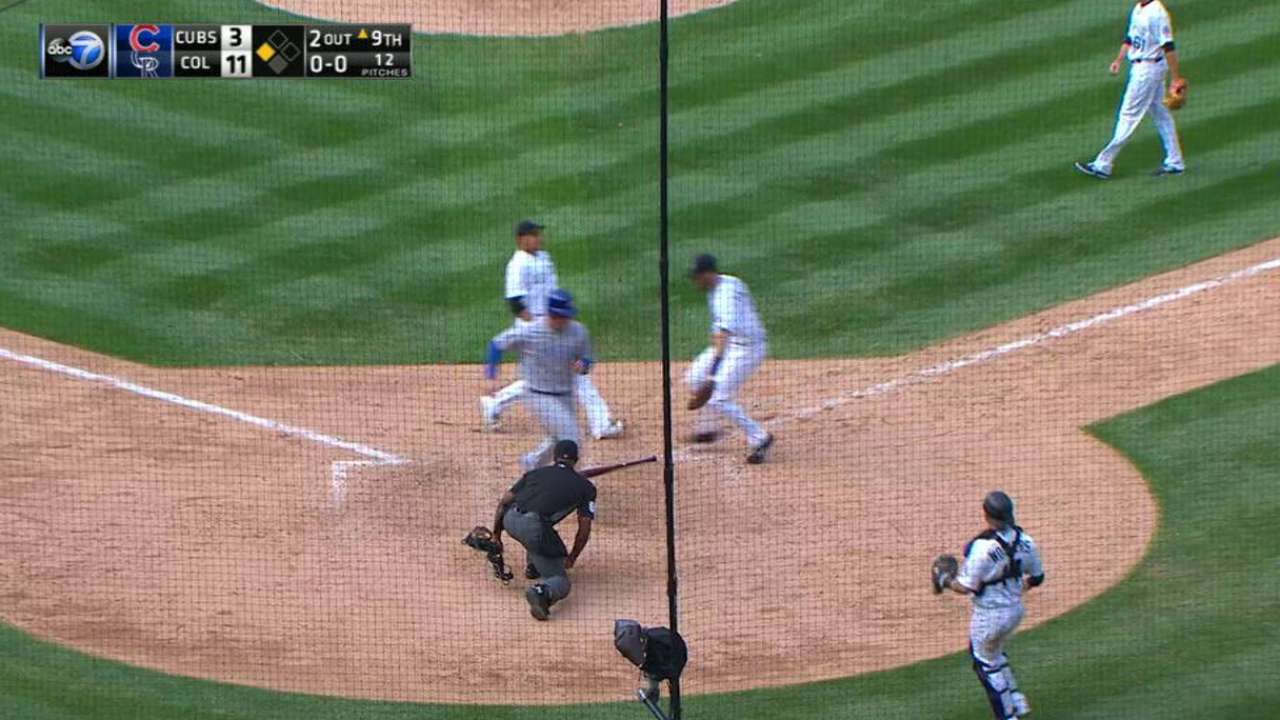 Soler missed nearly two months earlier this season with a left hamstring strain and was activated on Aug. 5. Maddon has been impressed with how he has bounced back from injuries.
"Whenever he has a problem with the leg hammy-wise, it takes a bit longer, but for the most part he's been good," Maddon said. "This one here, I think he is good for today, I just didn't want to put him out there with a big outfield to cover a fly-ball pitcher in Hammel."
Wood scaled back
Maddon said he was happy with the overall state of his bullpen -- for instance, closer Aroldis Chapman hasn't thrown many innings. The only reliever he feels he has pushed extra is left-hander Travis Wood.
Wood leads the Cubs with 61 appearances, and Maddon credits his athleticism for his durability.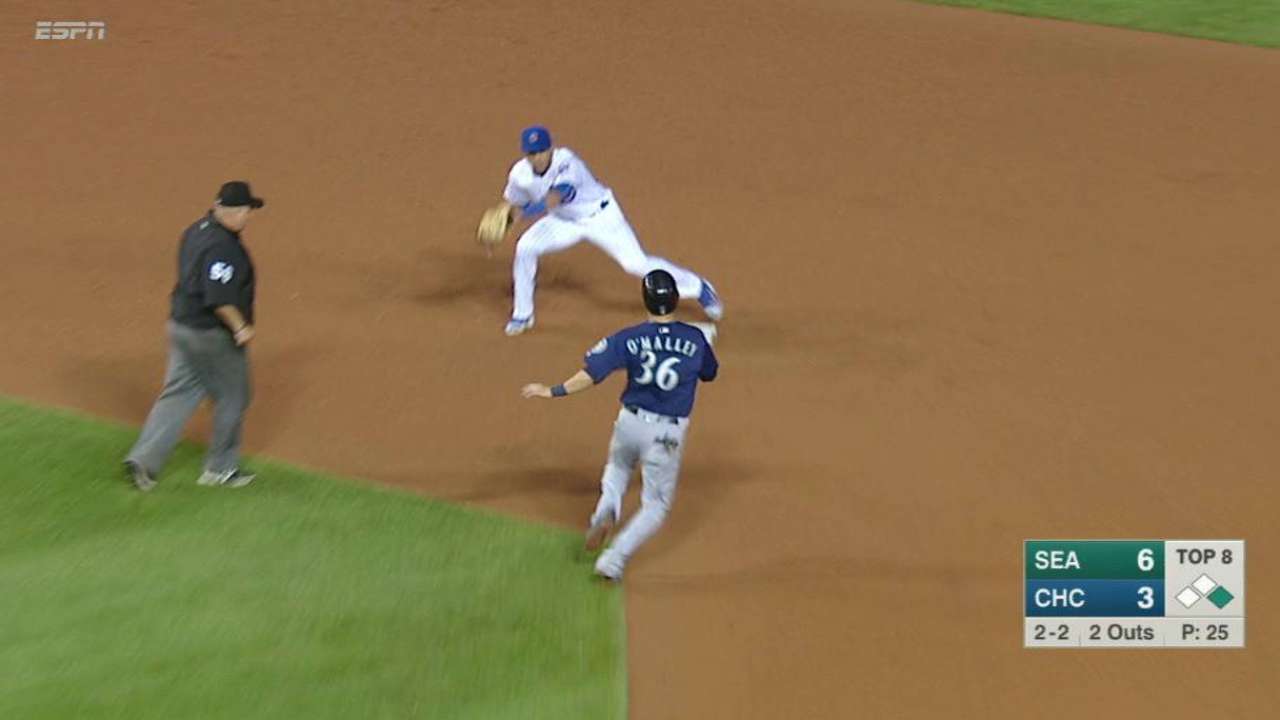 The Cubs acquiring Mike Montgomery in July added a third left-hander along with Chapman, and when they moved Montgomery to the rotation, they called up rookie left-hander Rob Zastryzny.
"We did that with Montgomery, too, but now Montgomery is getting some of the starting stuff, and getting Rob here, that's going to help," Maddon said. "He has a history of getting out lefties, too. We just have to be more aware of it moving forward. The thing about Travis, he's so durable. He's always talking about how good he feels, and I believe him."
Best rotation in the NL?
When the Dodgers' Clayton Kershaw fell under the innings limit, Cubs starter Kyle Hendricks took over the National League ERA title with a 2.16 mark. Jason Hammel, Jake Arrieta and Jon Lester were also highly ranked.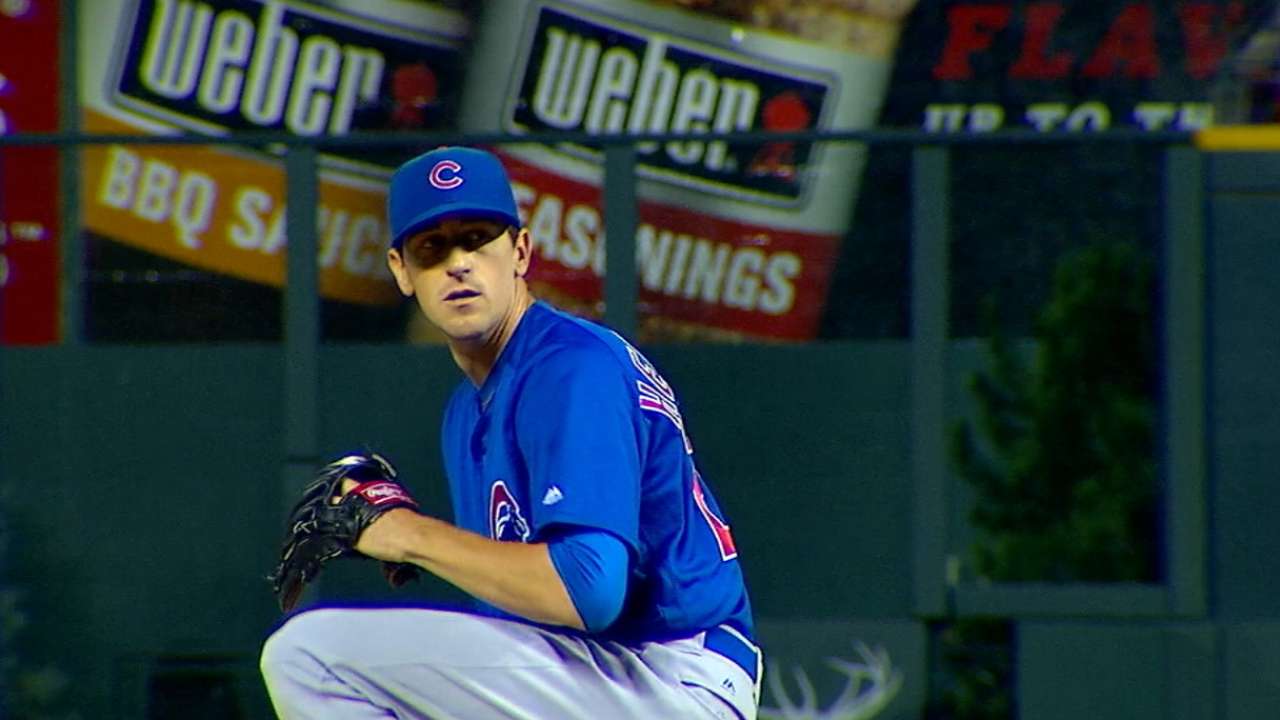 "I've never really had the veteran pitching staff like this," Maddon said. "I've had a lot of good young groups. They were really young, and they pitched well, and they pitched a lot of innings. David [Price] did win [the American League Cy Young Award in 2012], and James [Shields] got really close. Both less than 30 at that time."
Ben Weinrib is a reporter for MLB.com based in Denver. This story was not subject to the approval of Major League Baseball or its clubs.