Cubs decline Hammel's 2017 option
Theo: Club looking to give younger, controllable starters opportunity next year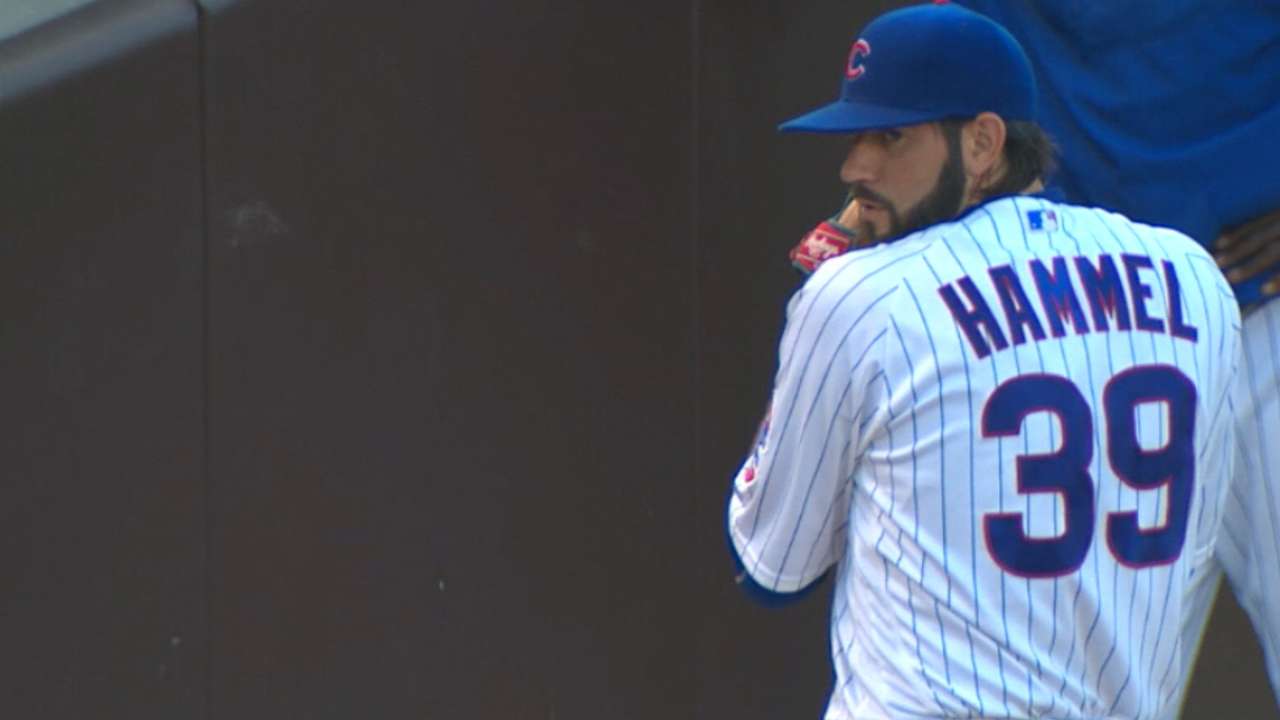 The Cubs have declined their 2017 contract option for starting pitcher Jason Hammel.
The 34-year-old right-hander came to the end of a two-year, $20 million contract with Chicago after the club won its first World Series in 108 years on Wednesday. The Cubs decided not to exercise the $12 million option.
Hammel went 15-10 with a 3.83 ERA in 30 starts for the Cubs in 2016, contributing to the Majors' best overall starting rotation. Hammel first signed with the Cubs as a free agent following the '13 season, but Chicago traded him to the A's in July 2014 along with Jeff Samardzija in the deal that brought shortstop Addison Russell to the Cubs.
In two-plus seasons with the Cubs, Hammel went 33-22 with a 3.59 ERA in 78 appearances (all starts). He pitched for Chicago in the 2015 postseason, going 0-1 with a 14.54 ERA (seven earned runs in 4 1/3 innings pitched) in two starts, one in the National League Division Series and one in the NL Championship Series. He was not on the postseason roster this year.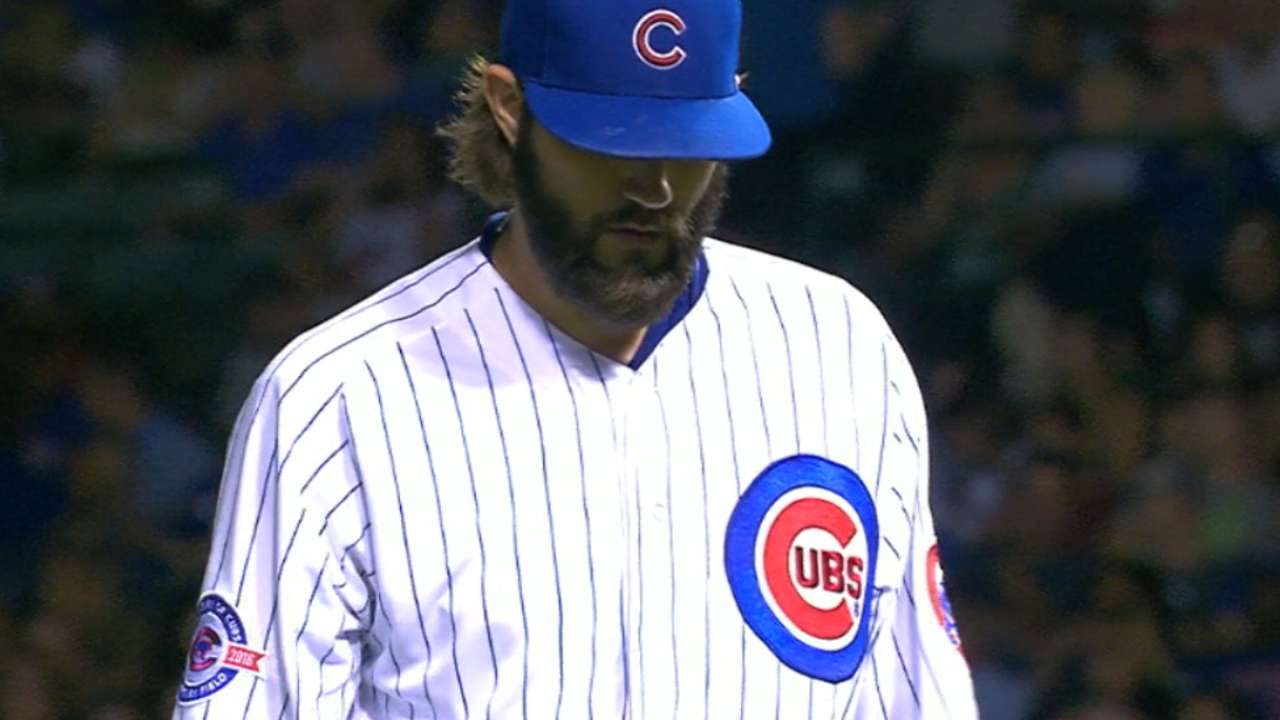 "While Jason is healthy and primed to have another effective season in 2017, we have decided to consider other internal and external options for our starting rotation next year," said Cubs president of baseball operations Theo Epstein in a written statement. "Our hope is that by giving a starting opportunity to some younger pitchers under multiple years of club control, we can unearth a starter who will help us not only in 2017 but also in 2018 and beyond."
Hammel, an 11-year-veteran, joins the list of starting pitchers available on the free-agent market this offseason, including Rich Hill -- who posted a 12-5 record and 2.12 ERA for the A's and Dodgers in 2016 -- and Jeremy Hellickson and Bartolo Colon, who each had solid seasons entering free agency.
This move could benefit lefty Mike Montgomery, who made five starts with the Cubs after he was acquired from the Mariners for Dan Vogelbach. Montgomery compiled a 2.82 ERA in 17 appearances with the Cubs. As a starter this year, he was 1-1 with a 3.28 ERA in seven games, (including two with the Mariners.
The Cubs' list of free agents also includes Dexter Fowler, Aroldis Chapman, Travis Wood, Joe Smith, Chris Coghlan, Trevor Cahill, and David Ross, who has said he's retiring after this season.
Manny Randhawa is a reporter for MLB.com. Follow him on Twitter at @MannyRsports This story was not subject to the approval of Major League Baseball or its clubs.