Inbox: What are Maddon's leadoff options?
Beat reporter Carrie Muskat answers fans' questions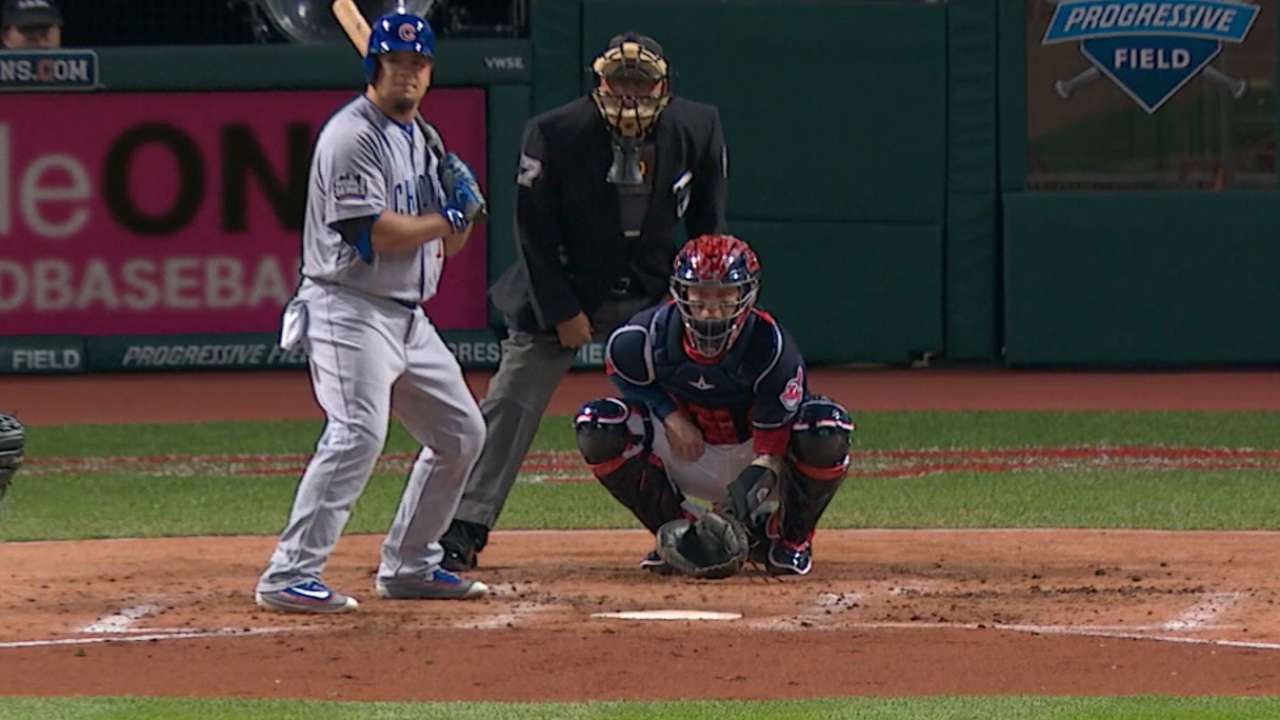 CHICAGO -- With 39 days left before Cubs pitchers and catchers report to Mesa, Ariz., let's tackle another batch of your questions about the season to come.
For too many years, the Cubs struggled to find a leadoff guy, so I don't think it was a fluke that the emergence of Dexter Fowler coincided with the club's success. With his departure, what options does Joe Maddon have for 2017?
-- Michael M., Phoenix
New year, new leadoff man. You may see Kyle Schwarber batting first this year. In the Minor Leagues, Schwarber posted a .429 on-base percentage, and his patience paid off in the World Series. During the Winter Meetings last month, Maddon said he considered inserting Schwarber in the No. 1 spot even when Fowler was on the roster. The "nerds" in the Cubs' baseball operations department who analyze the data convinced Maddon to use Fowler, and it obviously worked. The analytics guys have probably been checking the numbers this offseason.
• Submit a question to the Cubs Inbox
Other options include Ben Zobrist, who was second on the Cubs last season with a .386 on-base percentage and paced the team in walks (96), and new addition Jon Jay, who led off for the Cardinals.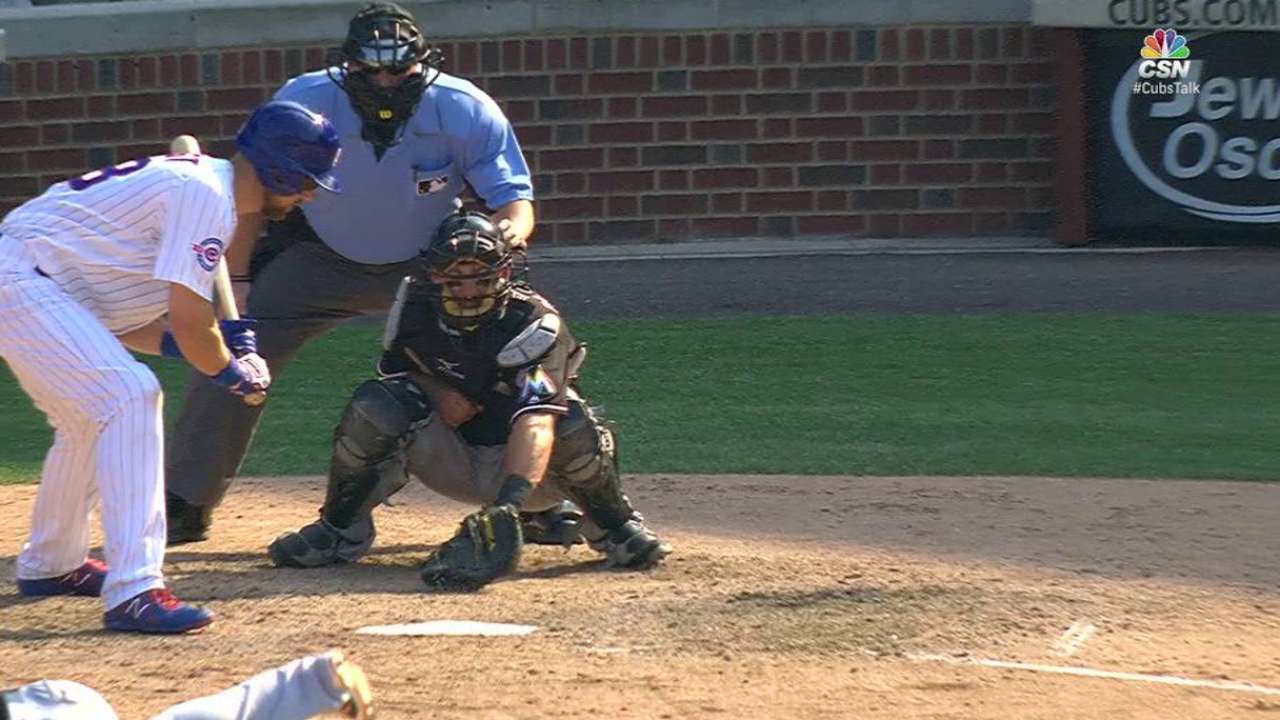 With David Ross gone, who do you think will catch Jon Lester? Will there be a mix of catchers or will Lester stick with one throughout the season?
-- Tracy S., Winchester, Ind.
That will probably be determined in Spring Training with both Willson Contreras and Miguel Montero working with Lester in Cactus League games. Lester most likely would prefer to have one catcher. He will miss Ross. The lefty compiled a 2.75 ERA over 89 games and 578 2/3 innings in his career with Ross catching.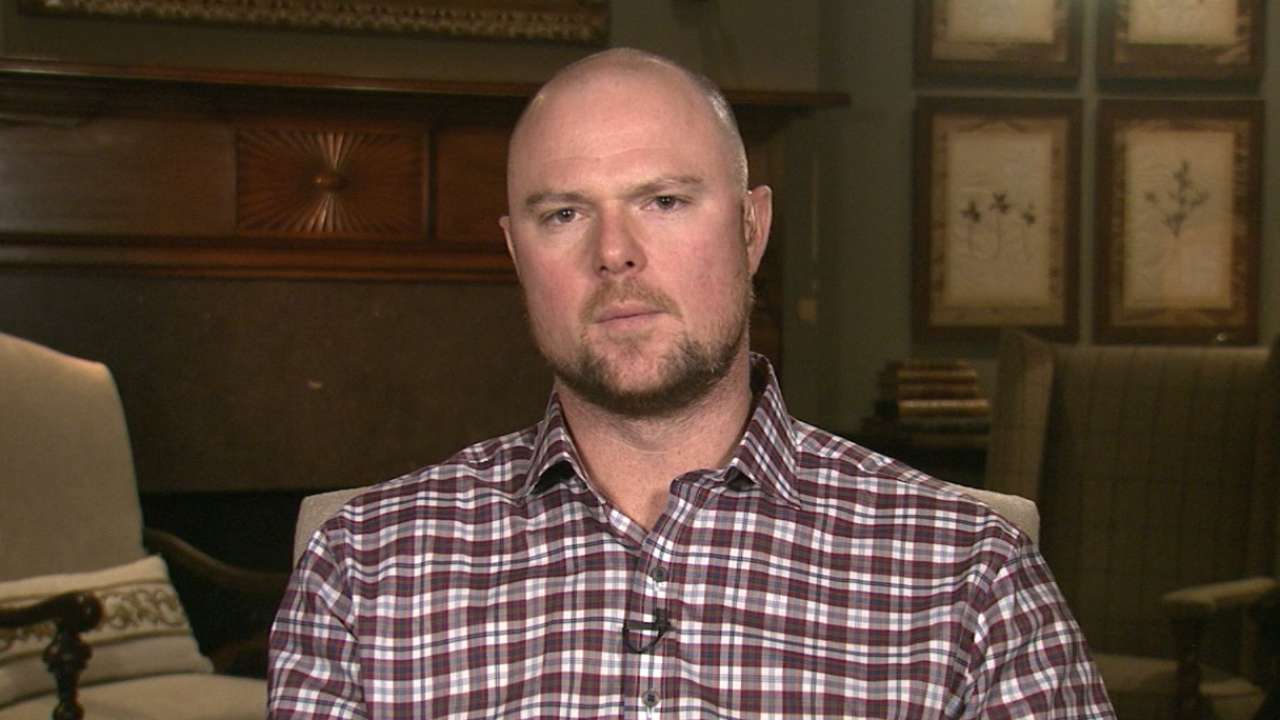 I continue to hear Ben Zobrist's tie-breaking hit in Game 7 referred to as the game-winning hit. As crucial as it was, it technically didn't win the game. Miguel Montero had the game-winning RBI, and it's hardly mentioned by most sports media. Don't you think it's time to give the man his due?
-- Eric B., Plainfield, Ill.
A brief refresher: Zobrist hit a tie-breaking RBI double with one out in the 10th inning of Game 7 against the Indians, and Montero added an RBI single for an 8-6 lead. The Indians scored in the 10th, but as most Cubs fans know, it wasn't enough and the Cubs won, 8-7. A game-winning RBI is credited to the batter whose plate appearance is responsible for bringing his team ahead for the final time in the game. Zobrist's RBI double in the 10th did just that.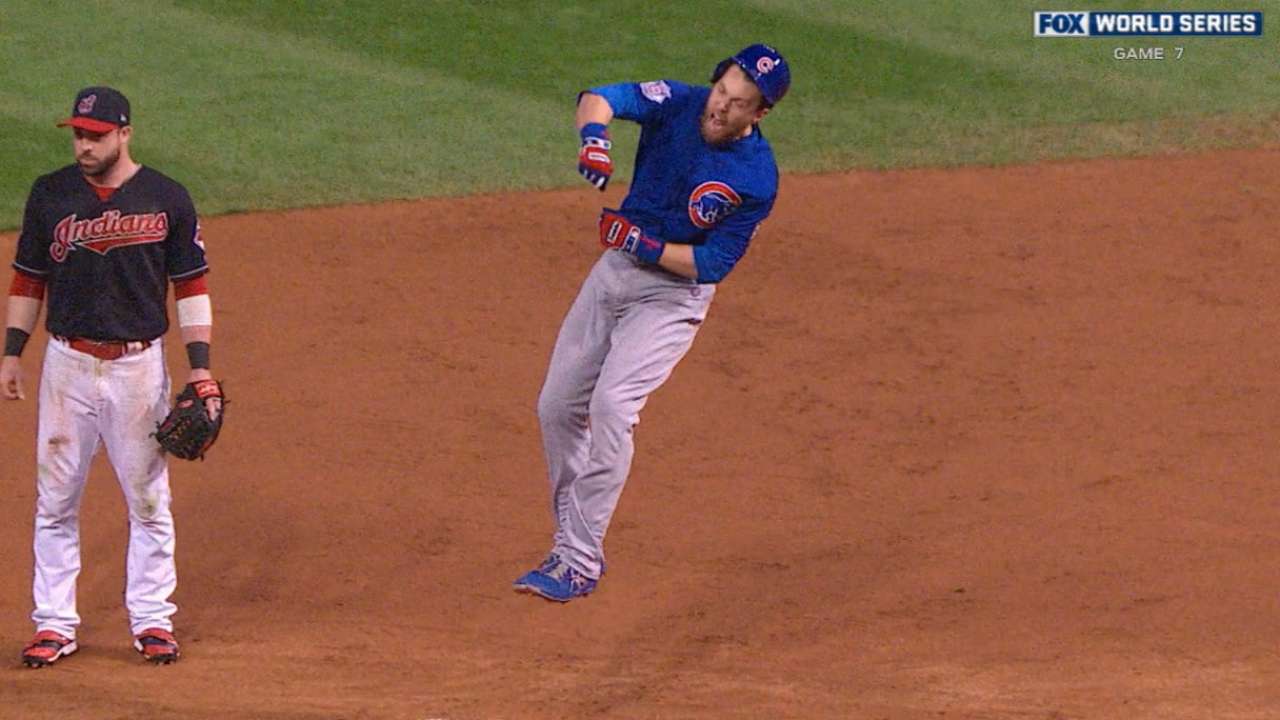 How is the Cubs' outfield going to play out this season? Sure, Jason Heyward was great defensively speaking, but when he's in the lineup, we're essentially down a bat. Would there be any better options for the Cubs on the market? -- Megan A., Rapid City, S.D.
To answer your question regarding better options on the market: No. As of now, the Cubs' outfielders include Heyward, Schwarber, Zobrist, Jay, and Albert Almora Jr. with Matt Szczur in the wings. Heyward's .230 batting average was disappointing, but the team did go 75-37 in the 112 games he started in right. Don't underestimate the importance of what he can do on defense.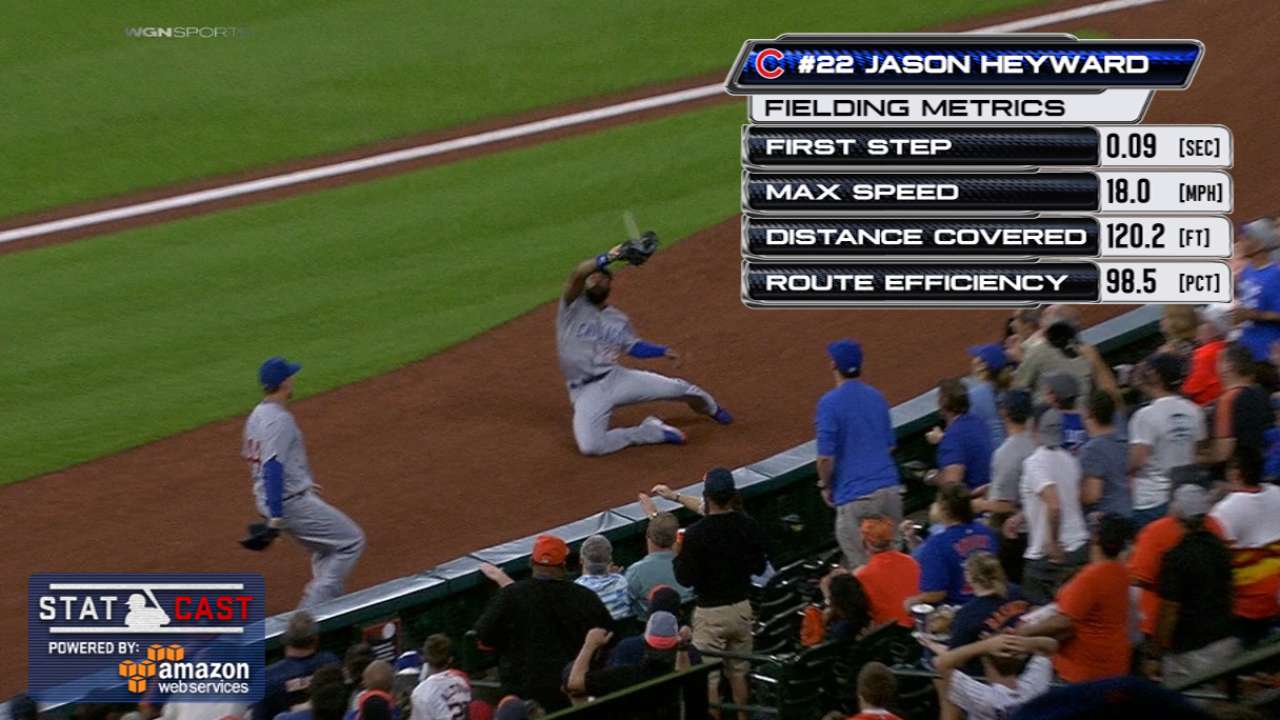 Who will be the next position player to impress from the Minors?
-- Rob S., Oak Lawn, Ill.
Keep an eye on third baseman Jeimer Candelario, 23, who compiled a .333/.417/.542 slash line at Triple-A Iowa last season. He got a brief callup in early July, and he's ranked fourth on MLBPipeline.com's list of the Cubs' Top 30 Prospects. The tough part for Candelario is that he's insurance right now because he's blocked at third base by Kris Bryant.
Carrie Muskat has covered the Cubs since 1987, and for MLB.com since 2001. She writes a blog, Muskat Ramblings. You can follow her on Twitter @CarrieMuskat and listen to her podcast. This story was not subject to the approval of Major League Baseball or its clubs.