Montero focused on team, not his role in '17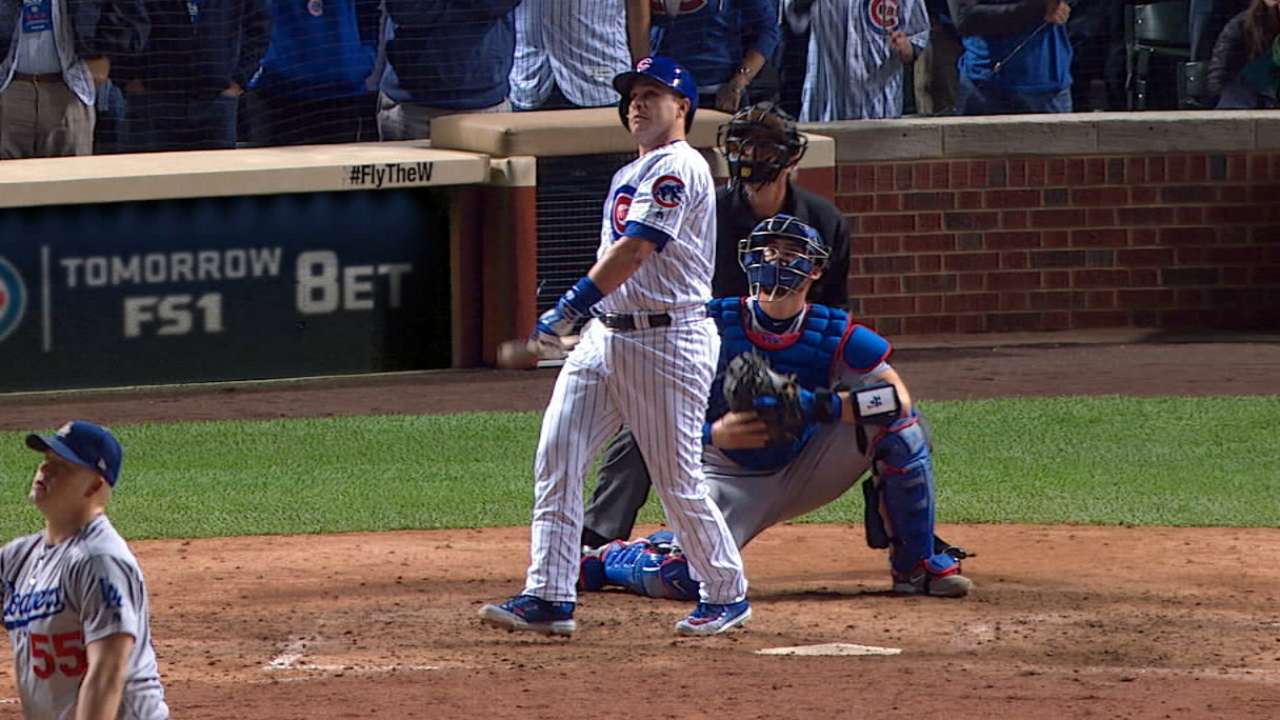 MESA, Ariz. -- Cubs catcher Miguel Montero is a two-time All-Star, has appeared in an average of 122 games over the last seven seasons, and is one of the best behind the plate. Last year, though, Montero went from regular to backup when Willson Contreras was promoted from the Minors in June. Now, Montero heads into 2017 in a reserve role, and he's making the best of it.
"I'm here to do my job, it's as simple as that," Montero said on Wednesday prior to the first workout for pitchers and catchers. "Whatever it is, I'm here to do my job. At the end of the day, I'm going to still be with my players and my teammates, so whatever happens, I've got their back. The most important thing is my teammates."
Montero expressed some frustration at not playing regularly last season, and manager Joe Maddon was aware of that, but he said there was no need for a personal discussion.
• Arrieta open to contract extension with Cubs
"I have nothing to clear the air about, personally," Maddon said. "Like I've said before, at the end of last season, I know he was unhappy with the role he had in the playoffs, but we had discussed everything prior to that. I honestly don't believe that he's all that upset about anything."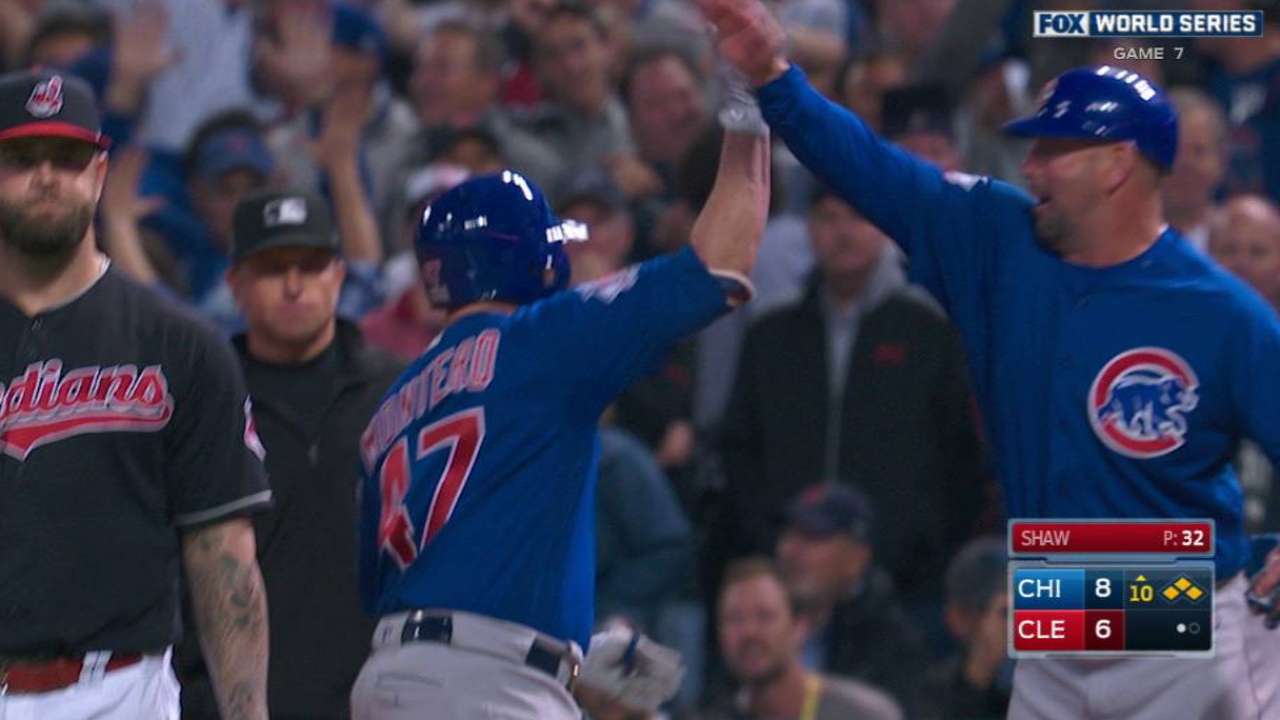 Montero started two games in the postseason for the Cubs -- one in the National League Division Series and one in the NL Championship Series. He also hit a decisive pinch-hit grand slam in Game 1 of the NLCS, and he delivered a clutch RBI single in the 10th inning in Game 7 of the World Series.
"At the end of the day, I have a lot of respect for him, he's a big part of what we're going to do this year," Maddon said. "He was so large in our success at the end of last season. We do not win the ring without him."
There is no animosity between Montero and Contreras, who batted .282 in 76 games with the Cubs.
"Willson has a lot of talent," Montero said. "He can be one of the best catchers in the big leagues."
Maddon felt any friction between the two was "overblown."
"'Miggy' is fine and I think he's a very strong contributor," Maddon said. "It's just that his role is going to shift right now, theoretically, in the beginning, but you never know."
Montero repeated that his teammates are his focus.
"That's what people misunderstand with my comments -- it's not about me," Montero said. "It's about my teammates. I care for them, and they know that. That's the beauty of it -- they know I stand for them and I care."
Carrie Muskat has covered the Cubs since 1987, and for MLB.com since 2001. She writes a blog, Muskat Ramblings. You can follow her on Twitter @CarrieMuskat and listen to her podcast. This story was not subject to the approval of Major League Baseball or its clubs.