Montgomery or Anderson fifth starter? No word yet
Cubs' Maddon likes both pitchers, says they're equal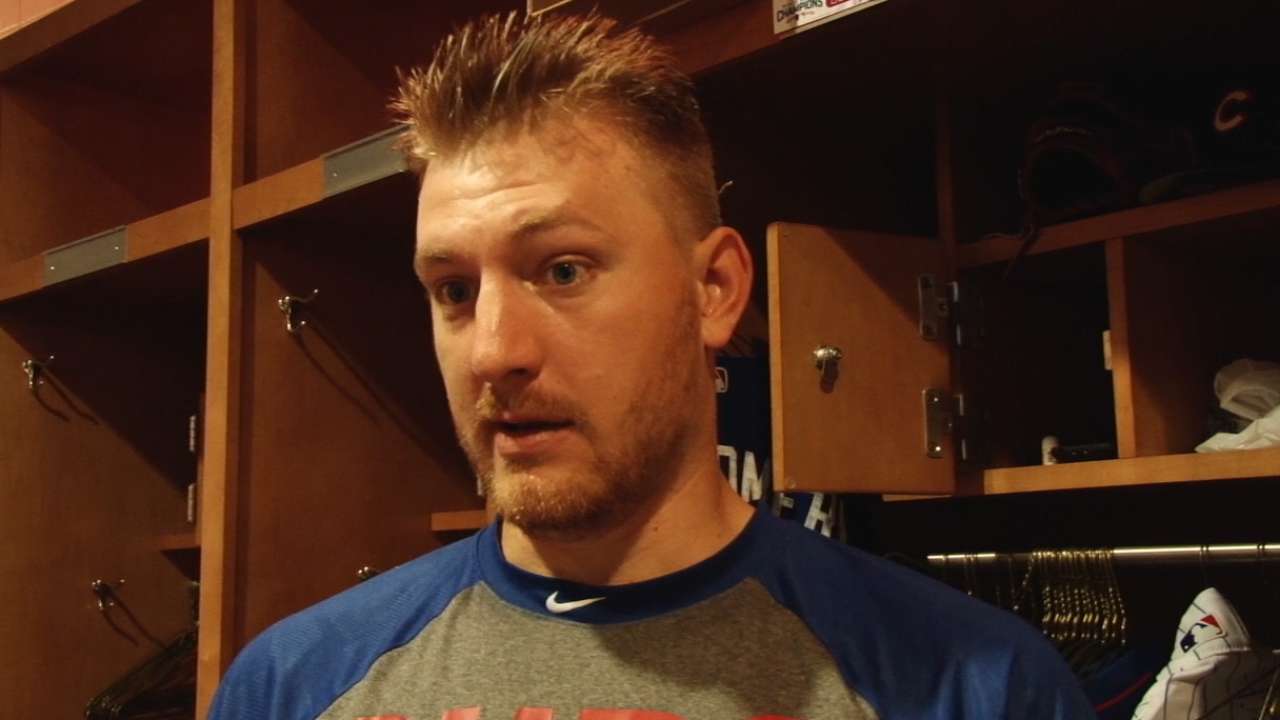 MESA, Ariz. -- Manager Joe Maddon wasn't ready to announce whether Mike Montgomery or Brett Anderson had claimed the fifth spot in the Cubs' rotation. As far as Montgomery is concerned, it may be better if they don't tell him his role, which is how he ended up with a save in Game 7 of the World Series.
"Honestly, I was telling somebody the other day how I like [not knowing] better," Montgomery said Monday. "Don't necessarily tell me, because sometimes you think about it. Just throw me in there, I'm ready to go."
Maddon did say Monday that it may be more difficult to have Anderson pitch in relief since he's been a starter his career. He's also coming off back surgery one year ago.
"If you look at the makeup of the player, the pitchers themselves, it's pretty obvious that one guy [Anderson] is more suited to start, and the other guy [Montgomery] is more of a hybrid," Maddon said. "We wanted to give it a fair look all camp and we've been doing that. We're getting close to making that final decision.
"I like them both," Maddon said. "I like the concept of six. It's not easy to do. A lot of teams are looking for four, and we're looking at six we like."
Last year, the Cubs employed a six-man rotation at times to give the starters a breather so they'd be fresh for the postseason. That may come into play this year, too. Montgomery will do whatever is necessary. He feels much better this spring since he's able to watch and learn from veterans like Jon Lester and take advantage of the Cubs' pregame prep work. He called it a "pitching friendly environment."
"Obviously, getting your mechanics squared away is important," Montgomery said, "but understanding who you're facing, what they like to hit, just the whole chess match part of the game, has helped me a lot."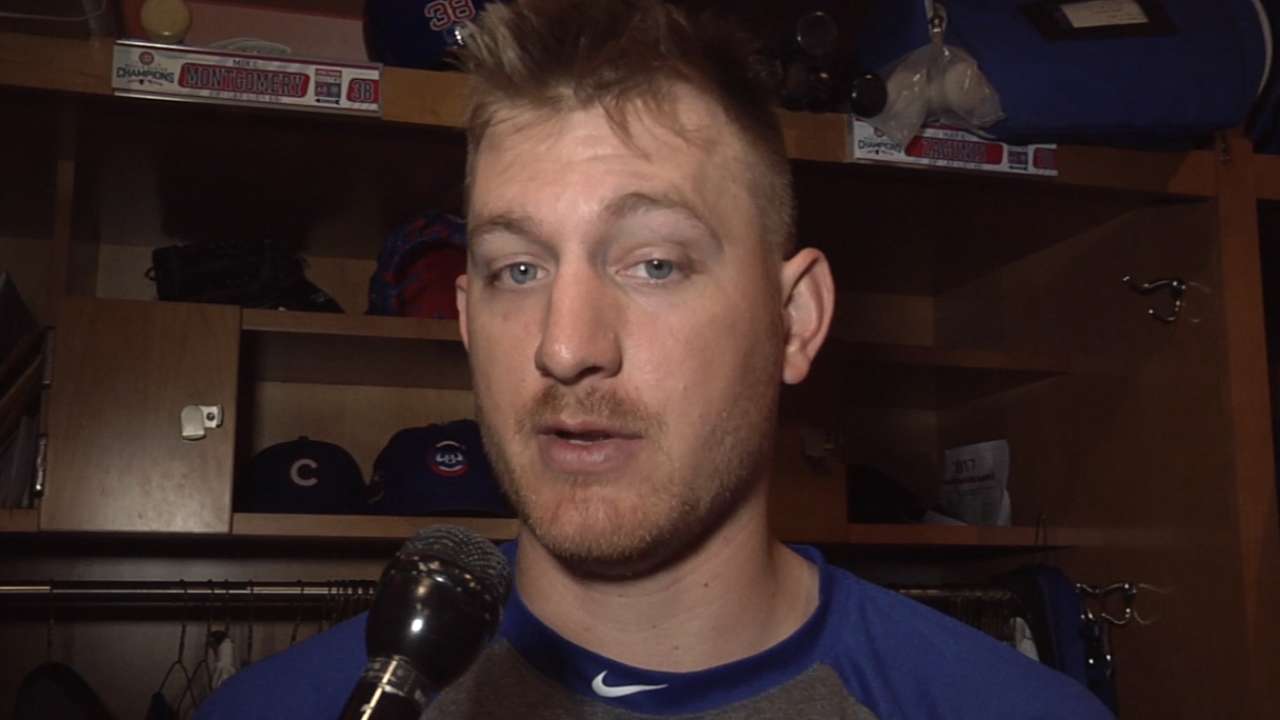 The lefty picked up his first career save in Game 7, needing just two pitches to get the final out in the Cubs' 8-7, 10-inning win over the Indians.
"After being here awhile, I'm ready for anything," Montgomery said. "After last year, gonig through starting and relieving, I kind of like not knowing [what I'lll be doing]. I'll just be ready [for anything]."
Both Montgomery and Anderson pitched Sunday night against the Royals, and Maddon said both did well.
"We still haven't decided what we're going to do yet," he said. "They are equal. They're really good. Anderson has more history. I really think [Montgomery] is capable of 10 to 15 wins if given the opportunity. It's a really nice problem to have."
Carrie Muskat has covered the Cubs since 1987, and for MLB.com since 2001. She writes a blog, Muskat Ramblings. You can follow her on Twitter @CarrieMuskat and listen to her podcast. This story was not subject to the approval of Major League Baseball or its clubs.