Hendricks shows flashes of 2016 form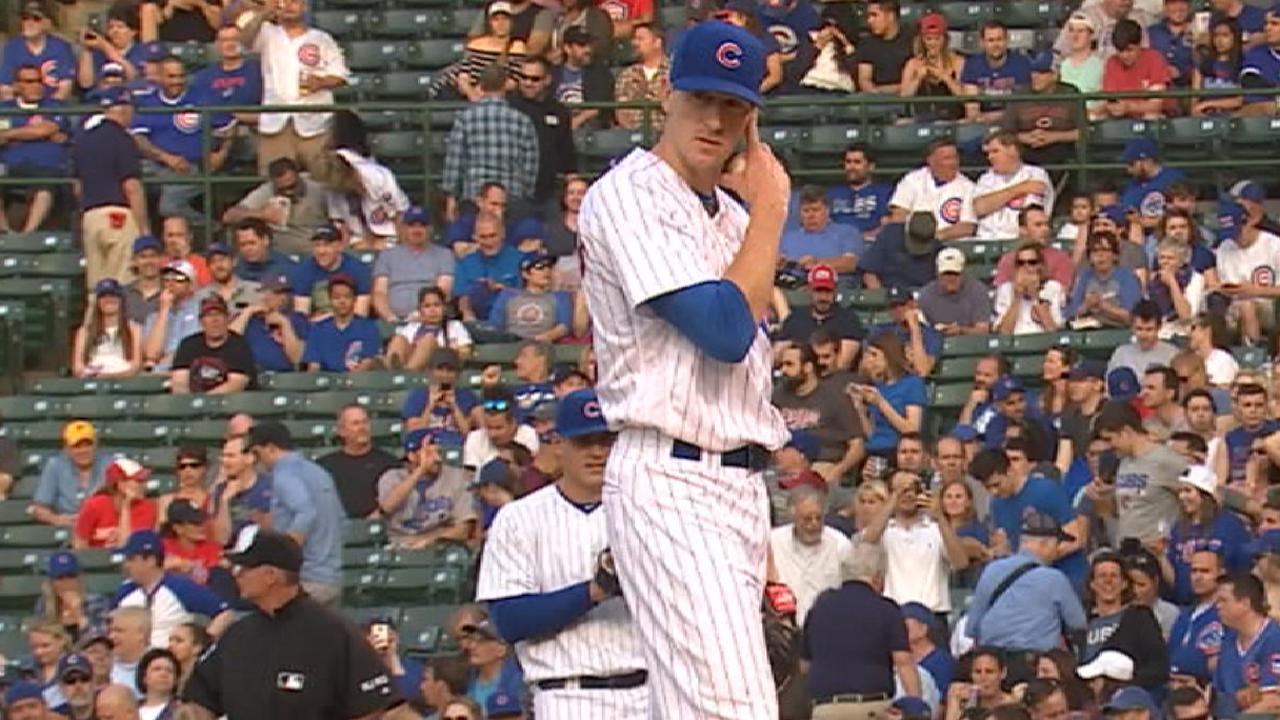 CHICAGO -- The Cubs aren't expecting right-hander Kyle Hendricks to lead the Major Leagues in ERA, as he did last season, but his outing on Wednesday night was encouraging, because he looked more like the 2016 version than he had in previous starts.
Hendricks picked up his first win at home in his fifth start at Wrigley Field, holding the Reds to six hits over six innings in a 7-5 victory.
"That was classic Kyle right there," manager Joe Maddon said. "The velocity was up, you saw the bad takes, the bad swings, the contact wasn't as hard. I talked to him after, and he was really excited. He knew that he was right tonight, and that's a great game to build off of. Wind blowing out a gale and pitching as well as he did, there's a lot of confidence to be derived from that."
Wait. Hendricks was excited? He's pretty low-key.
"He smiled," Maddon said. "We shook hands. He nodded. I believe there was a slight chuckle involved."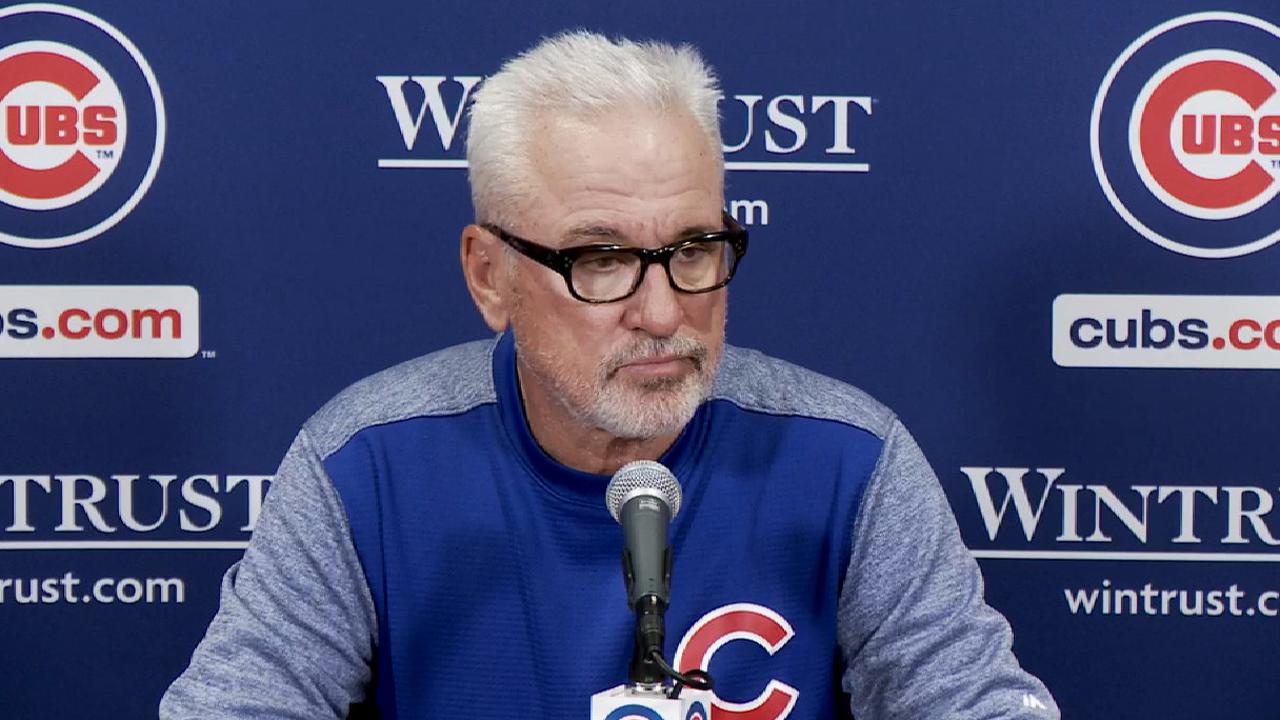 In his last five starts, Hendricks is 2-1 with a 1.82 ERA, giving up six earned runs over 29 2/3 innings. That includes a start in Colorado and Wednesday's game, during which the wind favored hitters, blowing out of the south at 24 mph.
"What you saw tonight was what Kyle is supposed to look like, and that's very encouraging moving forward," Maddon said.
"That game was one of my better ones for sure, because I got stronger," said Hendricks, who threw a season-high 107 pitches. "My last three innings felt much better, much more under control. When [pitching coach Chris Bosio] came back on the bench, he gave me a good cue and got my tempo going. Getting stronger as the game goes on is always a good sign."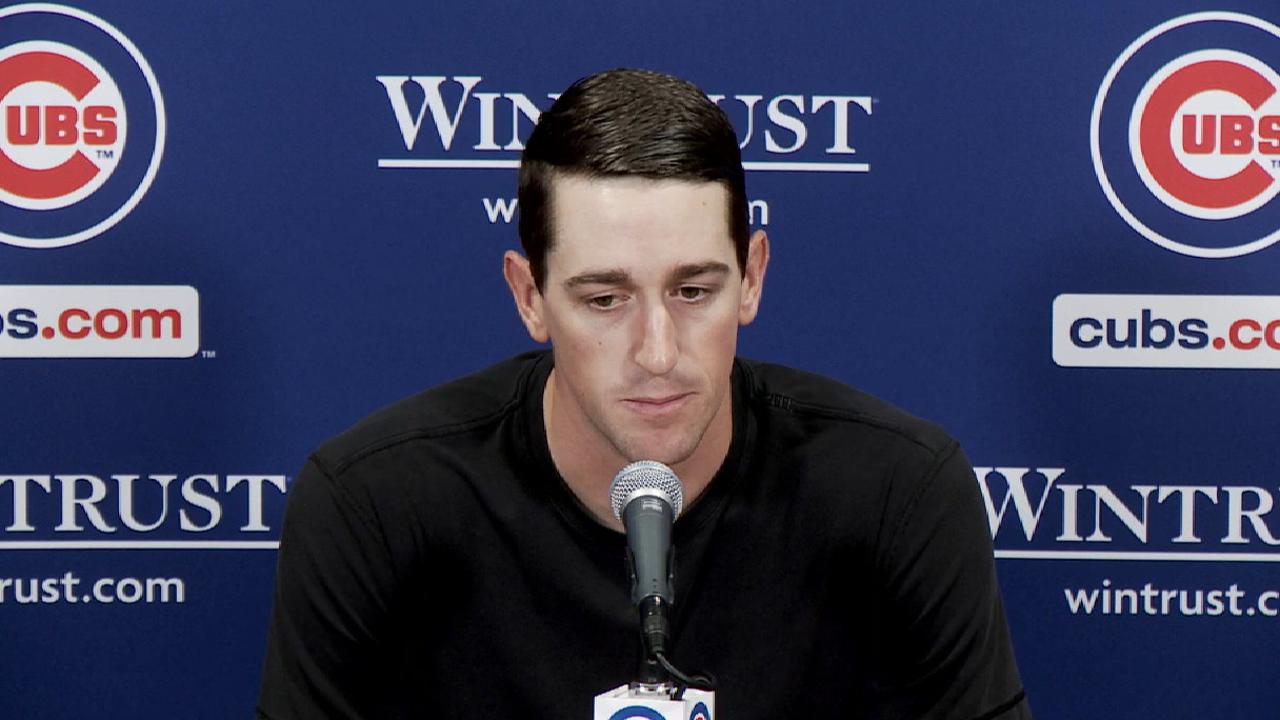 Catcher Miguel Montero also suggested that Hendricks work more inside to Reds batters.
"The only bad pitch I made was to [Zack] Cozart, the homer pitch," Hendricks said of a changeup to the Cincinnati shortstop leading off the Reds third. "I pitched in pretty well after that. I saw they were trying to dive out a little bit with that wind."
Cozart wasn't sure if Hendricks missed a spot with his pitch, but he did leave it up.
"If you hit a fly ball in this wind, it's going to go," Cozart said. "I knew when I hit it, I was like, 'It's got a good chance,' even though I didn't hit it great. He just left it over the plate."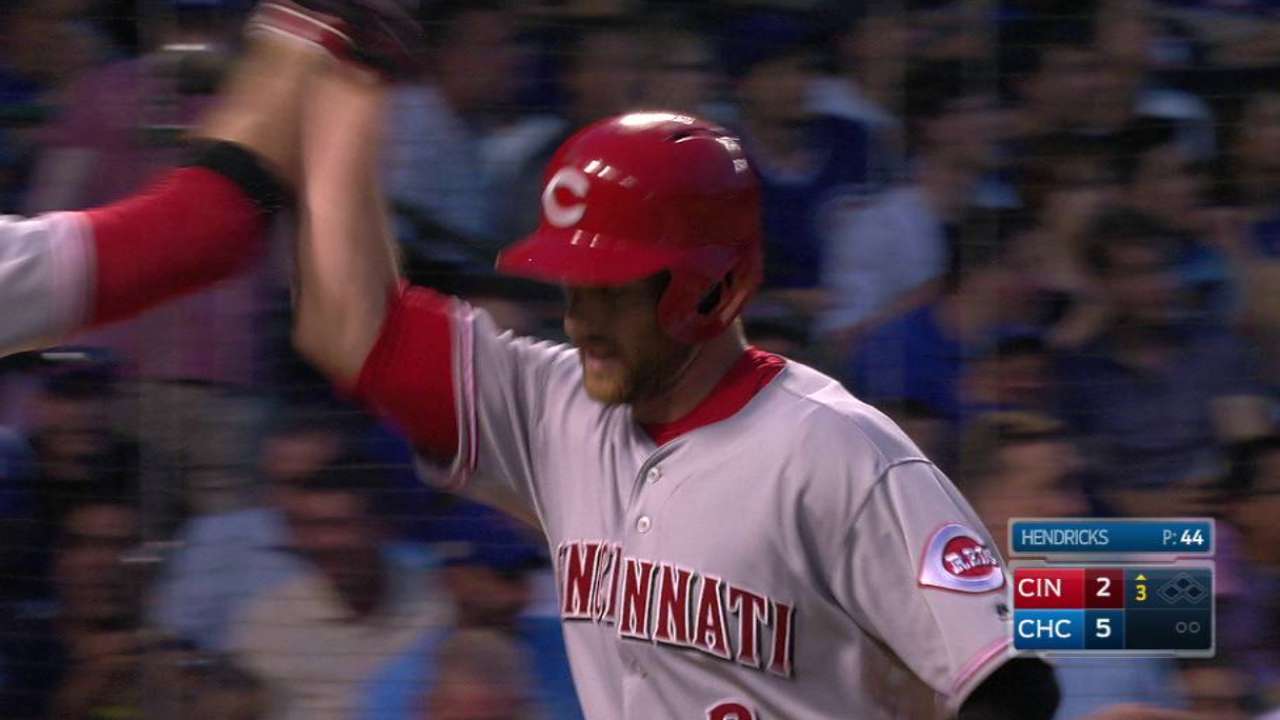 Hendricks' last two outings have perked up his confidence.
"It shows me my focus is in the right place. It's on making good pitches, no matter what the factors are that given day," Hendricks said. "That's when I'm good, when I have my focus on to the next pitch. ... I have to stay there, and hopefully, my fastball command keeps going like this."
Hendricks finished third in the National League Cy Young voting last year, posting a 2.13 ERA and 16-8 record. He's trending in the right direction.
"To repeat a year that he had last year is tough," Montero said. "He set the bar really high. We don't expect anything less than that, but it's hard to repeat that season. We have to be realistic. He's doing a great job now, and as long as he keeps us in the game and gives us an opportunity to win, that's the whole idea."
Carrie Muskat has covered the Cubs since 1987, and for MLB.com since 2001. She writes a blog, Muskat Ramblings. You can follow her on Twitter @CarrieMuskat and listen to her podcast. This story was not subject to the approval of Major League Baseball or its clubs.