MLB.com Columnist
Bill Ladson
Swing tweak beginning to pay off for Heyward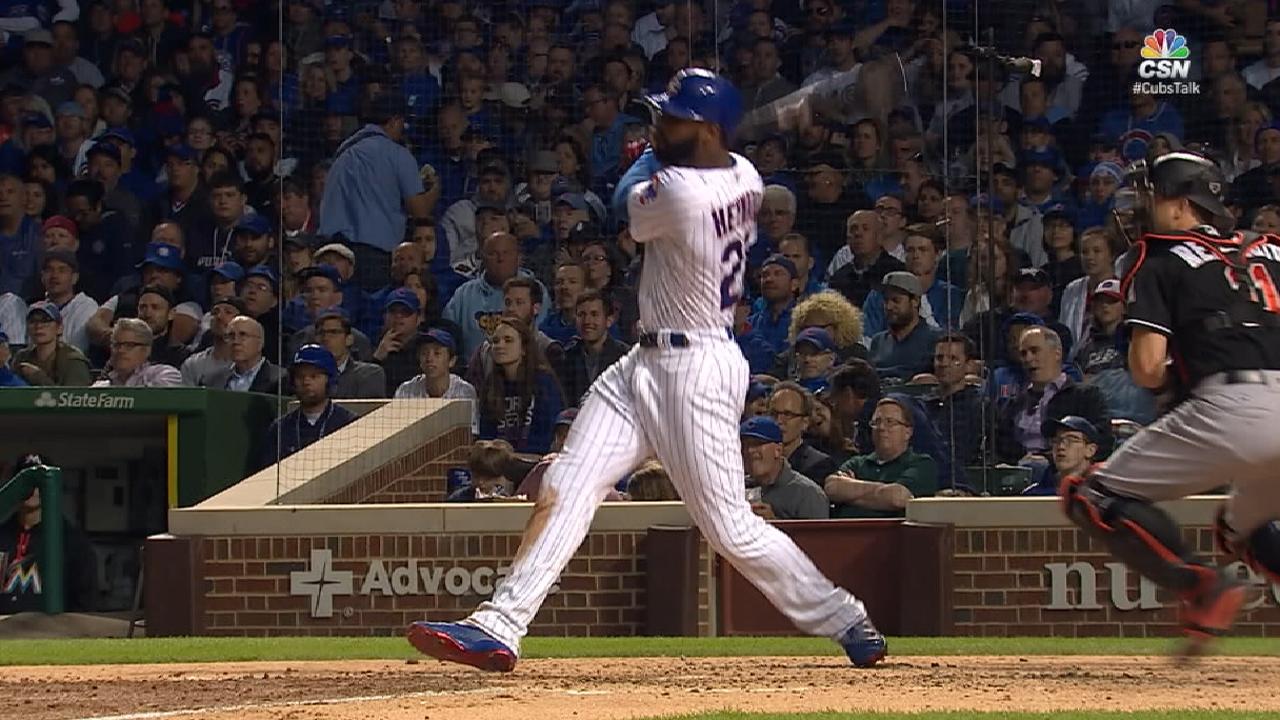 NEW YORK -- How much confidence does Cubs manager Joe Maddon have in outfielder Jason Heyward? Plenty. Entering Friday's game against the Pirates, Heyward was 10-for-34 (.294) in his last nine games, and Maddon expects him to be even better.
"I believe you are going to see another gear kick in," Maddon said while appearing on the podcast Newsmakers. "Jason will continue to get more comfortable with his new setup with his hands. He hasn't hit his real hot spot yet, and that's coming too."
Heyward's new setup at the plate involves him lowering his hands. It will allow him to hit the baseball harder and more often. Heyward spent the entire offseason in Mesa, Ariz., working on improving his swing. Heyward continues to make adjustments at the plate and agrees with Maddon that he eventually will put up impressive numbers.
• Cast your Esurance All-Star ballot for Heyward and your favorite #ASGWorthy Cubs
"For a new beginning, it's a good base, and you start with contributing to this team," Heyward said. "So far, I say OK [regarding the swing], good start. I have work to do, more consistency to be had. The biggest thing is making adjustments on a nightly basis."
Last season, his first after signing an eight-year, $184 million contract with Chicago, Heyward had his worst season at the plate, hitting .230 with seven home runs and 49 RBIs. It didn't help that he had his hands near his ears; his swing became much longer.
It also didn't help that Heyward was dealing with a wrist injury, but he didn't use that as an excuse as to why he wasn't hitting with consistency. Even when the wrist problems went away, Heyward will be the first to tell you that he created bad habits at the plate.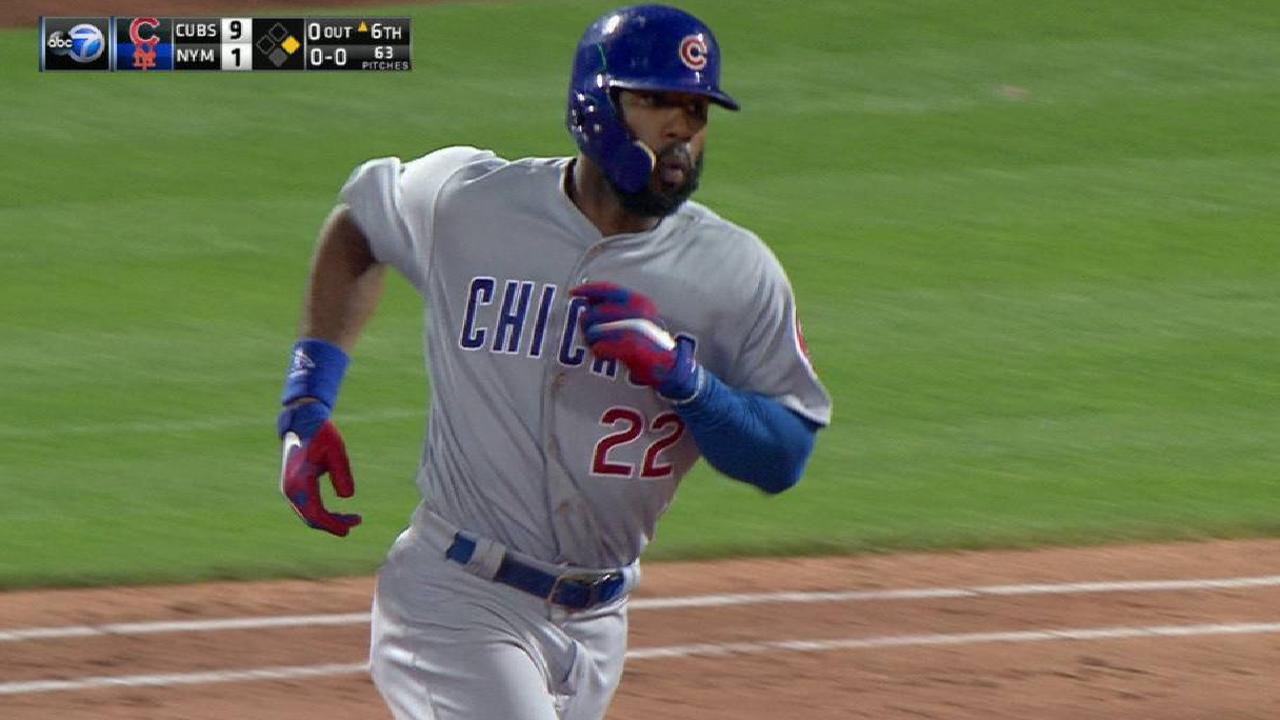 "I needed to keep things as simple as possible," Heyward said.
Asked if the huge contract he signed added even more pressure, Heyward said, "I didn't feel like it did. I feel I have a dream job, dream situation to come into. I feel there could be so many things [that caused me to have a bad year], but not the contract."
Although Heyward had a tough time hitting consistently, Maddon never gave up on his outfielder. Heyward is a great teammate and outfielder. In fact, Heyward has won three consecutive Gold Gloves.
"He is a very good outfielder, he throws well, he is a good baserunner, and he is a great teammate. I have a tendency to look beyond hitting numbers," Maddon said.
This year, Heyward said he is tension-free and wants to win a second consecutive championship with the Cubs. One thing is guaranteed: Heyward will always have a positive attitude.
"There's always more than one thing you can bring to a baseball team, starting with being a good person, just trying to keep everybody positive going forward, move past the rough times," he said. "In baseball, we are going to fail a lot more times than we succeed. You like to keep a good mindset on things."
Bill Ladson has been a reporter for MLB.com since 2002 and does a podcast, Newsmakers. He also could be found on Twitter @WashingNats. This story was not subject to the approval of Major League Baseball or its clubs.