Garza resumes throwing, targets April-May return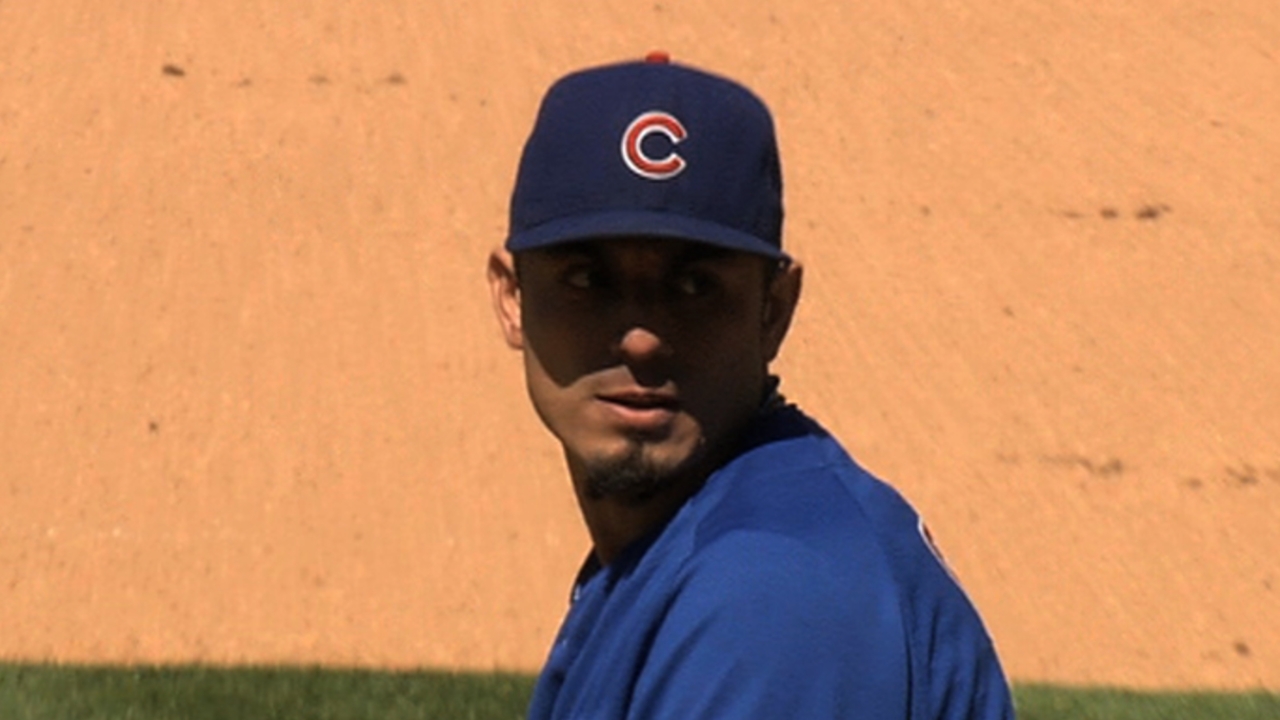 MESA, Ariz. -- Cubs pitcher Matt Garza, sidelined with a strained left lat, will resume his throwing program Wednesday, but still was not expected to be ready for the regular season until early May.
The right-hander played catch Sunday and Monday, and so far, so good.
"It's still small steps," Garza said Wednesday. "I threw Sunday and Monday, and didn't want to say anything because I didn't know how it would come out. It felt all right [Tuesday]. Today, we'll do it again and see how it goes. We'll push it a little more and see where it's at, and see how it responds tomorrow."
He has not thrown off a mound since Feb. 17, when he first felt the soreness during a live batting practice session at Fitch Park.
"[I'm not doing anything] out of the ordinary," Garza said of his current program. "I'm just slowly getting back into it."
He expected some soreness after throwing on consecutive days, but felt OK.
"I was muscular sore, but not the old sore," he said. "I'm activating muscles again. It's just slow."
It's slow and frustrating for the 29-year-old.
"I'm this far in and fully committed," Garza said. "I've got to take it easy and keep going. I'm still working out and doing everything like that. We'll see how it goes day by day."
Cubs manager Dale Sveum said he was encouraged by the progress Garza has made, and Garza said he's optimistic he'll be ready by the middle of April.
"I'm still hoping," Garza said. "We've got three weeks left. Hopefully I can be ready to make an appearance the last week [of Spring Training], and if not, possibly Houston [March 29-30], and then go out and make a couple starts and be ready."
Sveum was a little more realistic.
"He's got to get off a mound just to throw off a mound a couple times," Sveum said. "His Spring Training will basically really start a week from now if everything goes good today."
Carrie Muskat is a reporter for MLB.com. She writes a blog, Muskat Ramblings, and you can follow her on Twitter @CarrieMuskat. This story was not subject to the approval of Major League Baseball or its clubs.