Garza recovering, not yet ready to throw off mound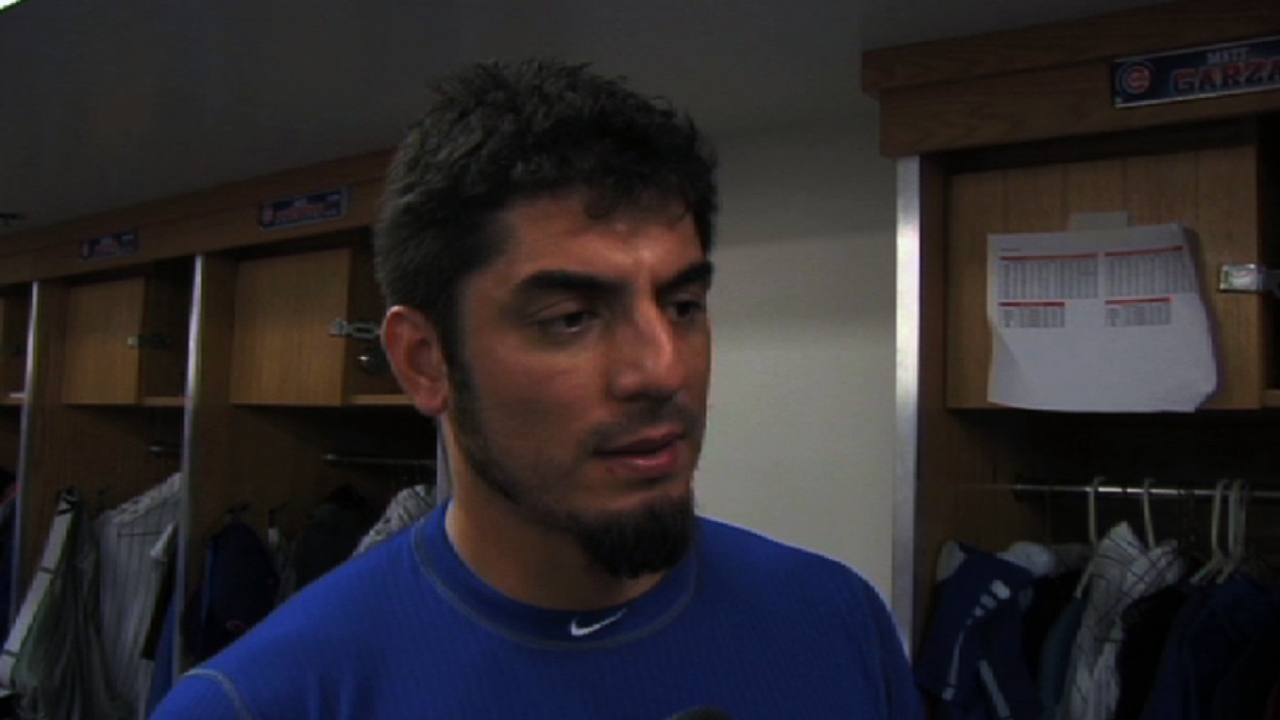 PEORIA, Ariz. -- Cubs pitcher Matt Garza is slowly making progress after being sidelined with a strained left lat, but still has yet to throw off a mound.
Cubs manager Dale Sveum projected Garza would be ready for the regular season around May 7, but cautioned that it might not be until the middle of May.
Garza threw from 75 feet on Sunday for the second time, making about 20 throws. There's been no pain, which is encouraging. The last time the right-hander was on a mound was Feb. 17 when he ended a live batting practice session after 20 pitches because of discomfort.
"I'm pushing to try to speed it up but they have me on a real set pace right now and it's going real good," Garza said Monday.
He won't attempt to throw off a mound until he's able to play catch from 120-150 feet for a couple days.
"I want to get comfortable throwing and I want to build up arm strength once again," Garza said. "I was 24 days off and that's just under a month and that's too much time for me to just jump on a mound."
The plan has Garza playing catch every other day. On the days he doesn't throw, he takes part in pitchers' drills. He said it's been difficult being sidelined after missing so much time last year.
"It's tough, but like I've said, patience," Garza said. "Being patient is a big thing. I think this is my test -- hopefully, this is my test. I'm excited where I'm at."
The good news is Garza's elbow continues to pass all tests. He was shut down after 18 starts last year because of soreness in his elbow, and ended the year 5-7 with a 3.91 ERA.
"My elbow was fine in December when I first started throwing," Garza said. "That was not even a thought. When this happened [with the lat], I was like, 'Man, something awesome happened and now this happened.' Maybe it's a blessing in disguise. Twenty-four days off of not throwing is just time for it to rest. It's kind of a bonus, but not the bonus I wanted."
Carrie Muskat is a reporter for MLB.com. She writes a blog, Muskat Ramblings, and you can follow her on Twitter @CarrieMuskat. This story was not subject to the approval of Major League Baseball or its clubs.