Sappelt secures roster spot as extra outfielder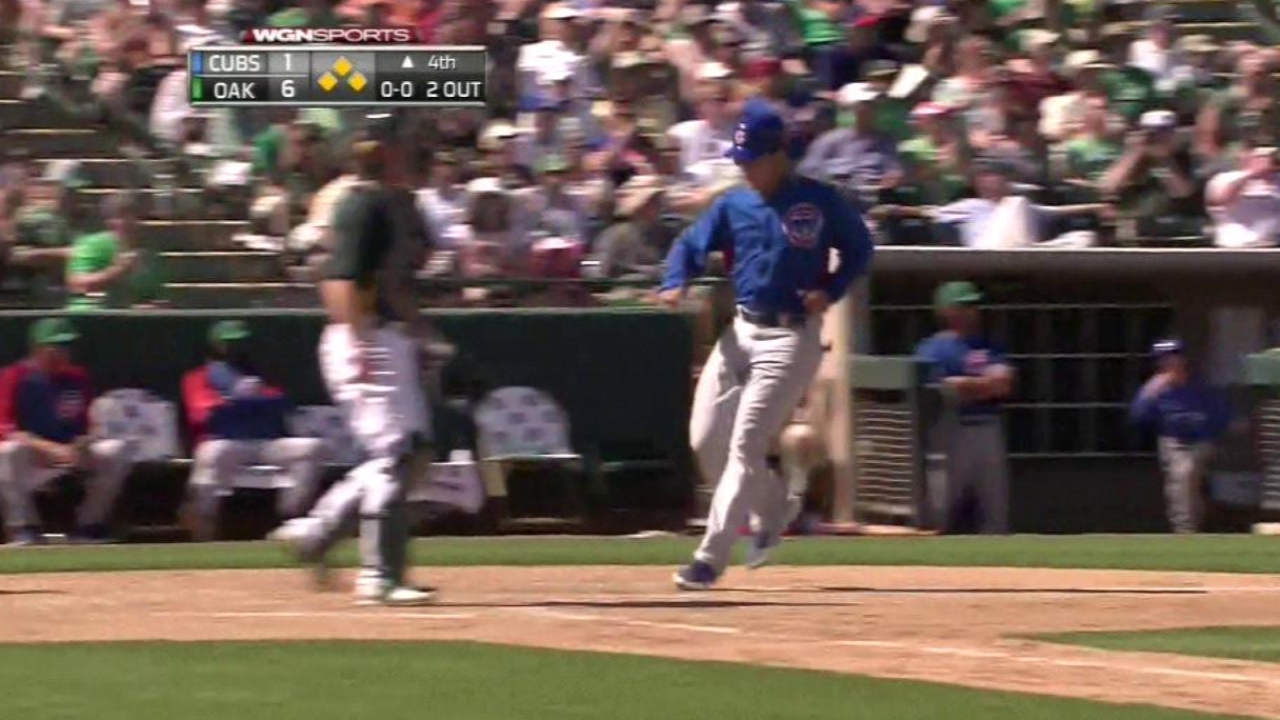 MESA, Ariz. -- No one has said anything to Dave Sappelt about whether he should be packing for Pittsburgh. That decision should be formalized this week as the Cubs finalize the Opening Day roster. But Sappelt checked his Twitter account and apparently he's on the Cubs' 25-man roster.
"My Twitter was blowing up [Friday]," Sappelt said. "I guess I'll find out."
Cubs manager Dale Sveum said Friday that Sappelt had secured a spot as an extra outfielder.
"It was my job to lose coming into Spring Training and I had to get back on track hitting-wise, and show them I could play center because it's a big role that somebody is going to have to be able to fill," Sappelt said.
The Cubs do have David DeJesus as the regular in center, but were looking for some backup help. Center has been Sappelt's spot until he joined the Cubs for the 2012 season, acquired from the Reds along with lefty Travis Wood for Sean Marshall.
Last season at Triple-A Iowa, Sappelt played mostly right field, while Brett Jackson handled center.
"I was defensive player of the year two years with the Reds in center," Sappelt said. "Usually the top prospect or somebody -- I wasn't a high Draft pick -- they have to get the look in center.
"I bounced around when I got here," he said. "I don't have a problem with it. The corners are easy. You can make a lot of good, cool plays. Center is kind of wide open, you can catch them standing up, and the corners you can dive, run into the wall."
Sappelt should provide some web gems. His nickname is "Mighty Mite," which Reds manager Dusty Baker gave him.
"Whatever I'm listed at, I'm probably not that height," said the 5-foot-9 Sappelt, "and I can probably hit the ball pretty far."
His goal this year is to keep his batting stances to a minimum.
"I go through 100 stances; I have to try to stick to one," he said.
Carrie Muskat is a reporter for MLB.com. She writes a blog, Muskat Ramblings, and you can follow her on Twitter @CarrieMuskat. This story was not subject to the approval of Major League Baseball or its clubs.