Villanueva happy with final Cactus League start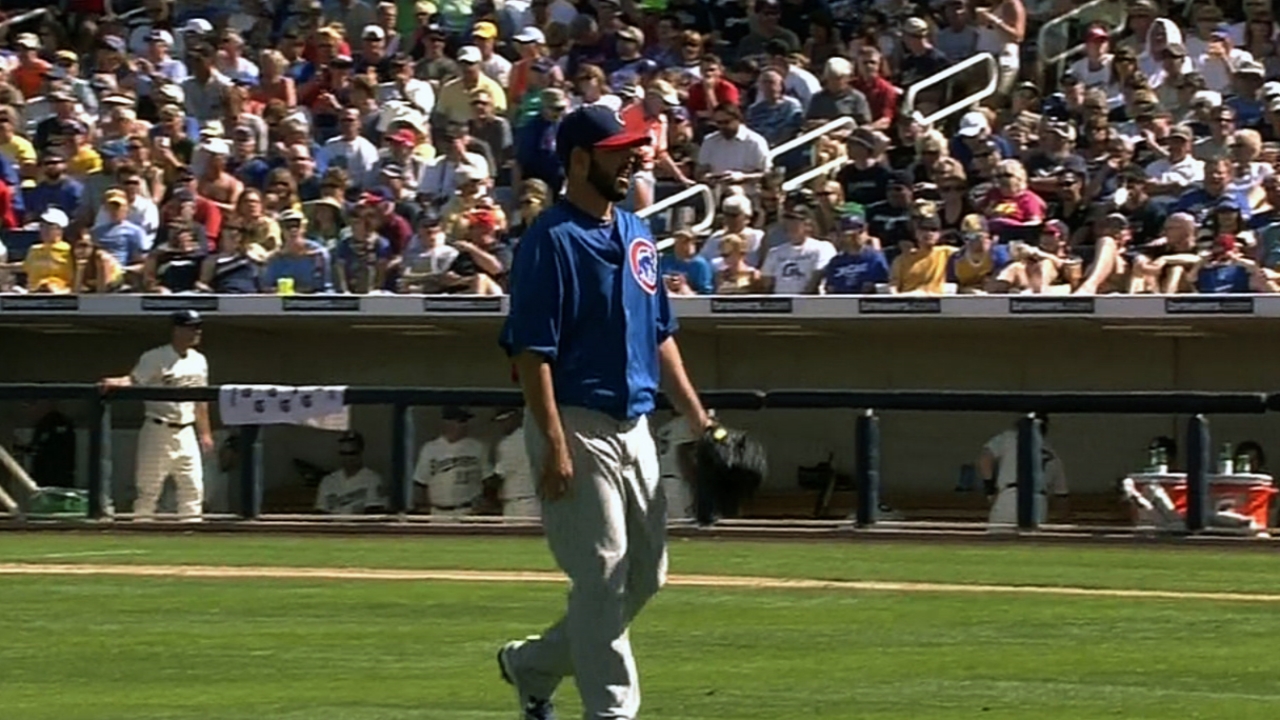 MESA, Ariz. -- Carlos Villanueva said he might have gotten just as much out of a 90-pitch bullpen session, but he was pleased with how things went in the final Cactus League appearance of his first spring with the Cubs. The right-handed starter allowed three runs (one earned) on four hits in five-plus innings of the Cubs' 6-4 loss to the Mariners, allowing a home run to Michael Morse but overall finishing his spring on a high note before entering the regular season. "The first couple of games I was sort of out of it, but after I threw against the White Sox my third start, everything clicked," Villanueva said. "Once everything clicks like that, it's just a matter of building up strength and pitch count."
A 3.57 ERA in 22 2/3 innings of work is what the numbers say about how his spring went, but Villanueva wasn't concerned so much about results as he was about acclimating to his new team and making sure he's healthy and prepared for the season. "You want to do well, but sometimes it feels like it's more for the sake of others in the spring, like you're justifying a little bit being new to the team with the fans, the team and the press," Villanueva said. "For me, it's about feeling comfortable." On that front, it's mission accomplished after he reached the 90-pitch mark in his final outing. "I'm happy, I'm healthy, and that's all that really matters," Villanueva said.
John Schlegel is a national reporter for MLB.com. This story was not subject to the approval of Major League Baseball or its clubs.