Deshaies returns to familiar Minute Maid Park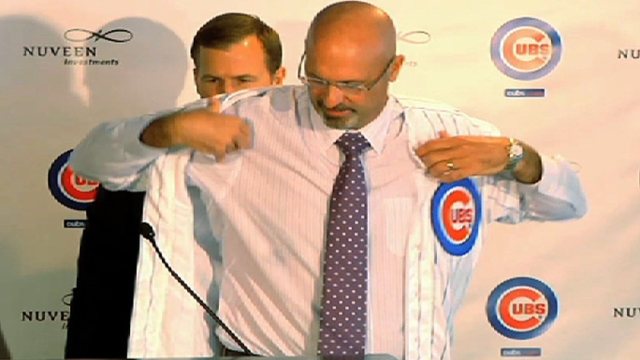 HOUSTON -- Jim Deshaies, the Cubs' new TV analyst, debated whether to attend Friday night's exhibition game against the Astros. Deshaies. a left-handed pitcher, played for the Astros and worked in their broadcast booth for 16 seasons.
"It's fun, but I knew it would be awkward coming back here," he said. "I wondered whether to come or not, but I wanted to see people. I got to shake some hands and see some old friends."
Friday's game was not televised, so it was a night off for Deshaies.
Deshaies thought about using the Astros' team parking below Minute Maid Park, then decided against it.
"I got metered parking on the street," he said. "I'll probably get a ticket."
Since the Astros' Spring Training home is in Kissimmee, Fla., this was Deshaies' first spring in Arizona since he pitched for the Oakland A's in 1992.
"The Kissimmee area is touristy," he said. "Phoenix is more of a metro area. It's kind of like a baseball reunion. You're always bumping into somebody."
Deshaies saw former players, including outfielder Rick Monday and pitcher Tom Browning.
Deshaies said it was a tough decision leaving the Astros after all those years.
"It was like being a free agent," he said. "It was such a good opportunity I had to take it. [The Cubs] have been very welcoming to me since the day I got hired."
Play-by-play announcer Len Kasper was excited to have Deshaies on his team.
"It feels really comfortable," Kasper said. "He's got a ton of insight, a ton of humor, self-deprecating. He brings the whole package. He's very similar to Bob Brenly."
Deshaies sold his home in The Woodlands, north of Houston, and plans to live full time in Chicago.
"I'm a Northern guy," said Deshaies, who grew up in Massena, N.Y., and played a LeMoyne College in Syracuse. "I grew up in the cold."
With the Astros now in the American League, it hit Deshaies that Friday night will be his last time at Minute Maid Park until at least next season.
"It would have been ideal if the Astros had stayed in the National League and I could maintain old ties," he said.
Gene Duffey is a contributor to MLB.com. This story was not subject to the approval of Major League Baseball or its clubs.