Houston holds special memories for Soriano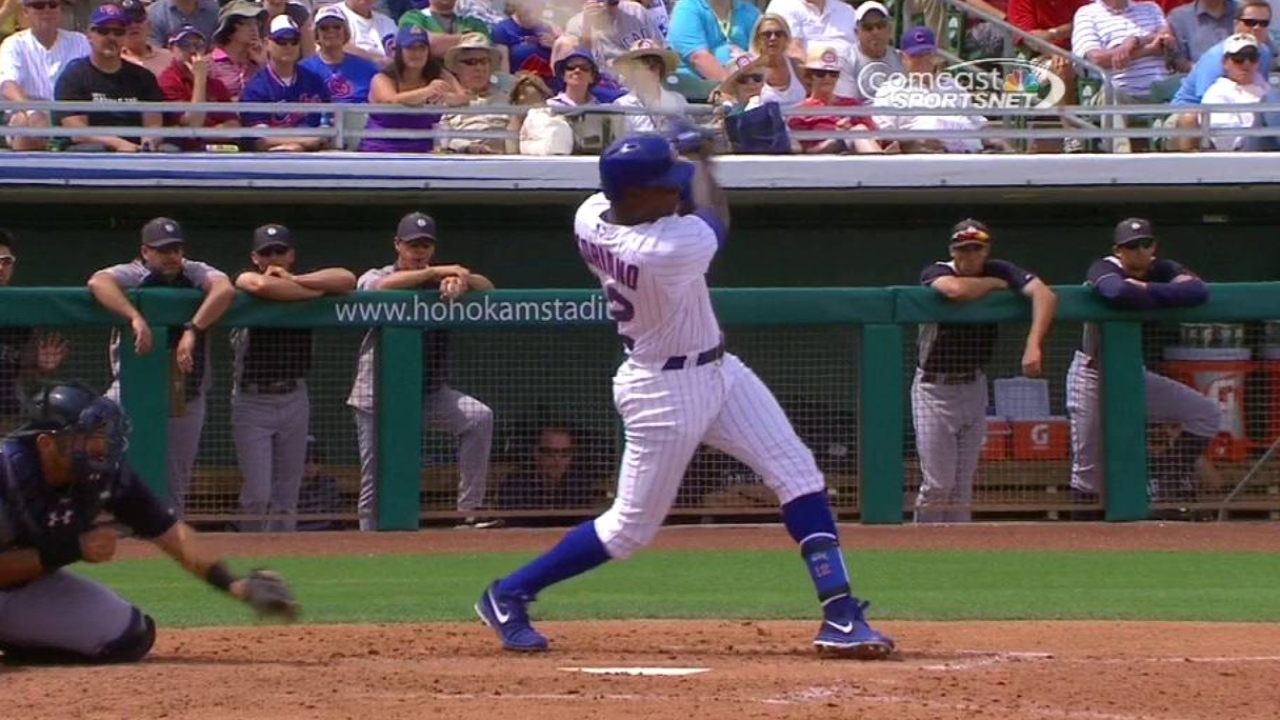 HOUSTON -- Returning to Minute Maid Park brought back good memories for Cubs outfielder Alfonso Soriano.
Soriano was named Most Valuable Player of the 2004 All-Star Game played in Houston. Soriano, then a second baseman for the Rangers, hit a home run in the top of the first inning off National League starter Roger Clemens, part of a six-run inning for the American League.
Soriano finished the game 2-for-3 with three RBIs and the AL won, 9-4, for its seventh consecutive victory.
"I remember seeing my friends from the Yankees," said Soriano, who played for the Yankees from 1999-'03 before moving on to Texas that season in the Alex Rodriguez trade. "A good memory. It's a compliment to be in the All-Star Game at second base. I was happy about it."
Soriano said he still has the MVP trophy in his house in the Dominican Republic.
After Saturday's final Spring Training game, neither Soriano nor the rest of the Cubs knew when they would be back playing in Houston. With the Astros moving to the AL West, their only series this season is scheduled for June at Wrigley Field.
"We used to come three times here, now we don't play in Houston," Soriano said. "At the same time, it's good [for us that Houston is moving to the AL]. Now, we have an advantage. Now, we have four teams to beat, not five [in the NL Central]. I think that's an advantage for us."
Manager Dale Sveum said it felt different knowing this would be the Cubs' only visit to Houston this season.
"Right now, it's still Spring Training," Sveum said. "It is kind of funny, being in the Central the last seven years, you're not going to be playing here, eight, nine teams a year. You look up now, you see different colored uniforms. A lot of orange."
Gene Duffey is a contributor to MLB.com. Andrew Simon is a contributor to MLB.com. This story was not subject to the approval of Major League Baseball or its clubs.