Cubs saw good and bad with Jackson on Friday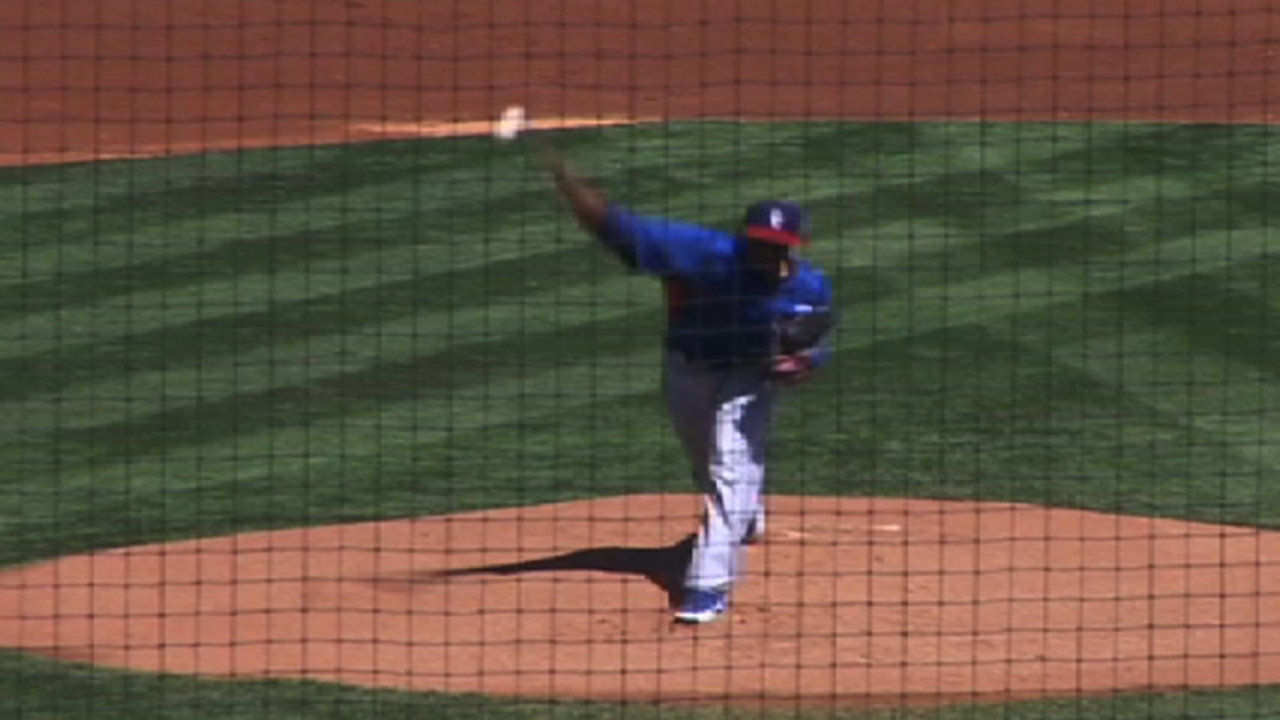 HOUSTON -- Cubs right-hander Edwin Jackson looked simultaneously really good and really bad all in four innings of Friday night's game against the Astros in Houston.
Jackson struggled with his control early, hitting Jose Altuve to start the game and then walking the second batter. After giving up a two-run double to Chris Carter, Jackson ended the inning with two strikeouts.
It was only the beginning.
Jason Castro and Matt Dominguez led off the bottom of the second for Houston with singles and Marwin Gonzalez, the No. 9 hitter, hit a three-run homer.
That seemed to wake up Jackson. He struck out the side after the home run.
He gave up a leadoff double in the third, then retired the side and struck out all three hitters in the fourth to complete his evening's work, throwing 80 pitches.
"He started slow," manager Dale Sveum said of Jackson. "After the home run, he bore down and was quite unhittable. With his stuff, then you look up and there are four or five runs on the board?
"[The way he pitched] after that homer, we've got to get that out of him on a day-to-day basis."
Jackson, who played parts of the 2010 and 2011 seasons with the White Sox, went 10-11 with a 4.03 ERA in 31 starts last year for the Nationals.
Gene Duffey is a contributor to MLB.com. Andrew Simon is a contributor to MLB.com. This story was not subject to the approval of Major League Baseball or its clubs.