Cubs to decide on Barney's status Monday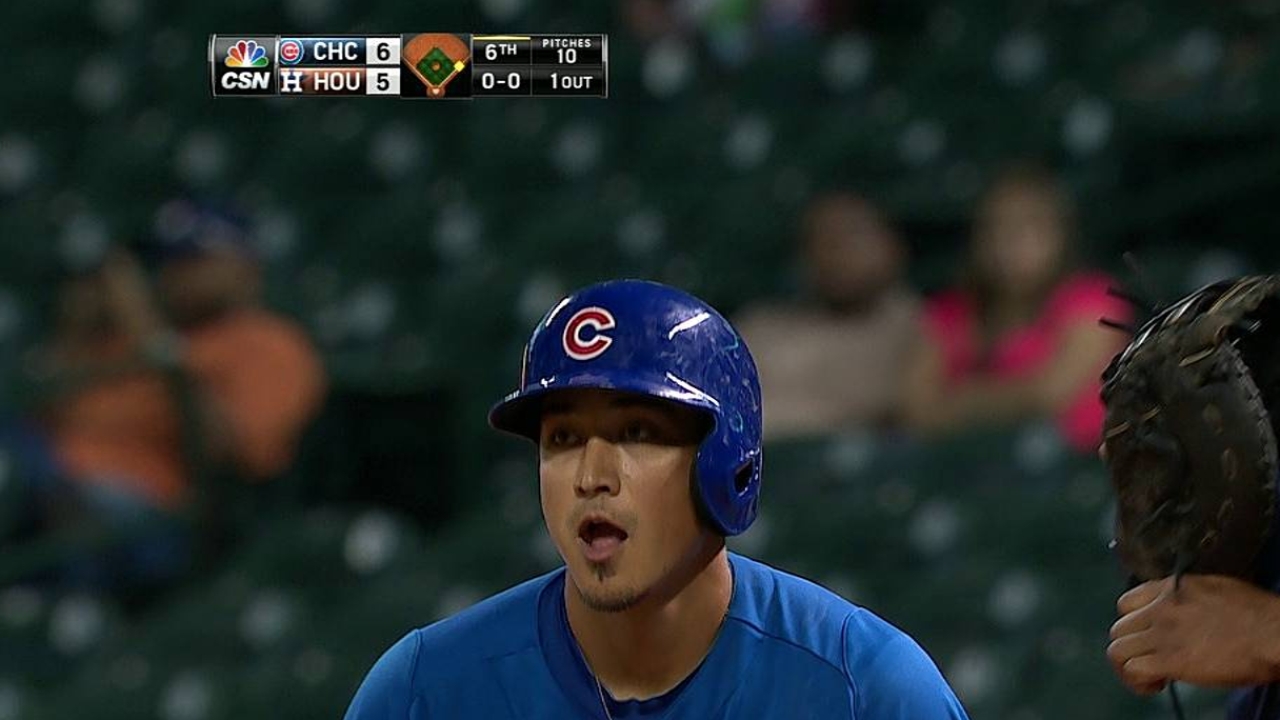 PITTSBURGH -- National League Gold Glove Award-winning second baseman Darwin Barney was expected to miss the Cubs' season opener Monday against the Pirates because of a deep cut on his left knee suffered in the last exhibition game, and he will likely need to go on the disabled list.
Barney was injured on Saturday when he crashed into the wall at Minute Maid Park along the right field line in the third inning of the last exhibition game, and needed five stitches on his knee.
"That's a bummer," Cubs righty Jeff Samardzija said Sunday. "Darwin's my boy back there. Him and [shortstop Starlin Castro] up the middle, you really develop a relationship with those guys. They're the guys you can talk to and shoot stuff off of during the game. It's nothing we're not used to. We can adjust to things for sure."
Brent Lillibridge will start at second base on Monday. A official announcement on whether Barney will be placed on the disabled list will be made on Monday, after the medical staff has a chance to re-evaluate him. Infielder Alberto Gonzalez made the trip to Pittsburgh in case Barney is sidelined.
"It's a tough break for Barney, but I'll do my job and fill in until he's healthy and get off to a good start," Lillibridge said Sunday.
The Cubs have had their share of injuries this spring. Right-handers Matt Garza (strained lat) and Scott Baker (strained right elbow) will open the season on the disabled list along with third baseman Ian Stewart (sore left quad). On Sunday, Garza and Stewart were placed on the DL retroactive to March 22. The Cubs have already placed pitcher Arodys Vizcaino (right elbow) on the 60-day DL.
Baker was placed on the 60-day DL on Sunday, and the Cubs selected the contracts of non-roster invitees Lillibridge and Hisanori Takahashi, who earned the last spot in the bullpen. Catcher/infielder Steve Clevenger secured the last bench spot.
The Cubs also optioned outfielder Brett Jackson to Triple-A Iowa.
The addition of Takahashi, who will turn 38 on Tuesday, gives the Cubs another lefty in the bullpen besides James Russell. In nine Cactus League games, including two starts, Takahashi gave up nine runs on 21 hits over 18 1/3 innings.
Clevenger made the Cubs' Opening Day roster last year as the backup catcher but will be used more as a left-handed bat off the bench. He can be valuable in a double-switch, stepping in for catchers Welington Castillo or Dioner Navarro, and he can sub at first base if needed. Clevenger batted .370 in Cactus League play and was 8-for-14 against left-handed pitchers.
Lillibridge, 29, batted .313 this spring, and played all infield spots as well as some outfield.
"I just tried to accomplish my individual things," Lillibridge said after an informal workout at PNC Park. "I knew that if I showed what I was capable of, it wouldn't be a hard decision. It was great to have a good spring, swinging the bat really well, swinging at good pitches, having good at-bats throughout the whole spring from beginning to end."
Is there anywhere he's most comfortable?
"Sometimes just two days in a row at one position is when I get more comfortable," Lillibridge said. "I love playing second base, I love playing up the middle. It'll be good to be in the lineup and play for a couple days and see where Barney's at physically. It's a good way to start. It's always a blessing, the chance to be an Opening Day starter."
Pirates manager Clint Hurdle said they were anticipating that Barney would be in the lineup on Monday.
"[The Cubs] haven't set the roster yet, but we're planning for him being in," Hurdle said. "If he's not ... how many times have you seen that the guy who shows up instead becomes a rock in your shoe as well?"
Carrie Muskat is a reporter for MLB.com. She writes a blog, Muskat Ramblings, and you can follow her on Twitter @CarrieMuskat. This story was not subject to the approval of Major League Baseball or its clubs.