Sveum doesn't want NL to adopt DH rule
Blanton, Arroyo hope strong springs translate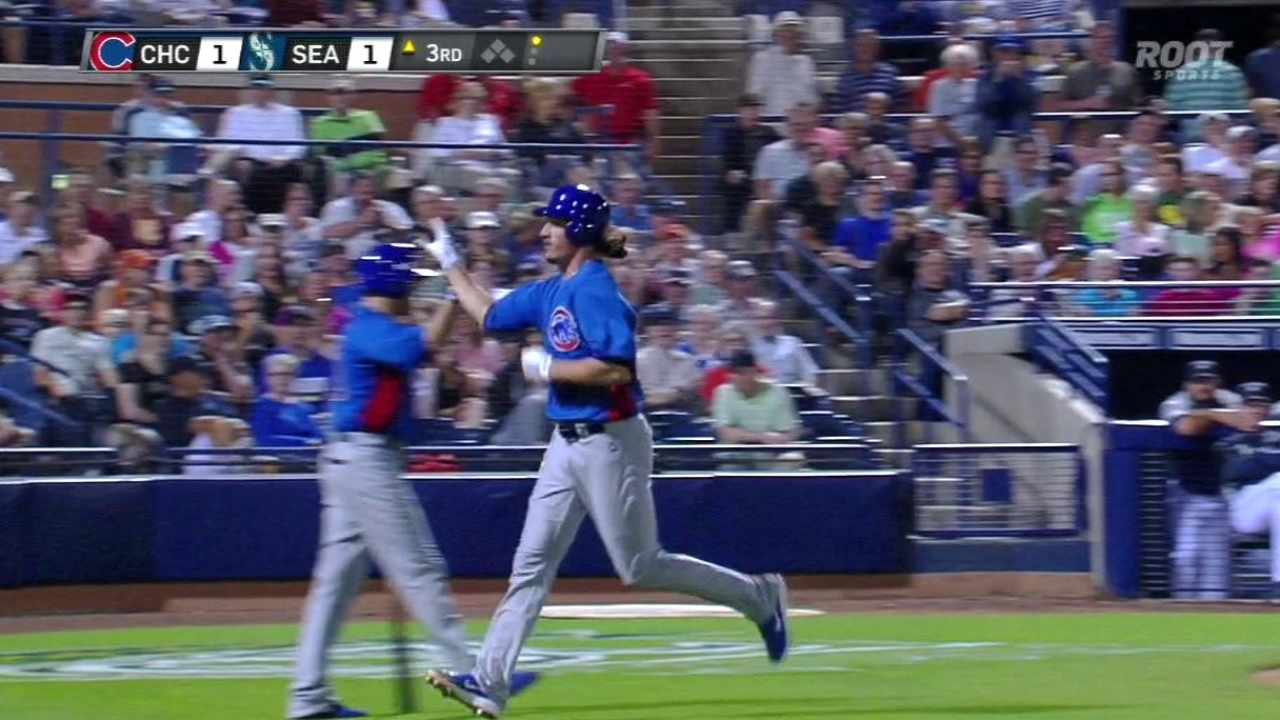 PITTSBURGH -- As far as Cubs manager Dale Sveum is concerned, he'd like to keep the designated hitter in the American League. This year, adding the DH to the National League will likely be discussed as teams play Interleague games every day of the season.
"I enjoy the National League game, and I enjoy managing the National League game," said Sveum, sticking to tradition.
The Cubs will need a DH May 27-28 against the White Sox, June 4-5 versus the Angels, June 28-29 when they face the Mariners, and July 2-4 versus the Athletics. They have some candidates, including switch-hitter Dioner Navarro, Steve Clevenger and Alfonso Soriano.
Some have said AL teams are at a disadvantage in NL parks because their pitchers haven't batted as much.
"I think it works both ways," Sveum said. "We go to an American League park and have to use a DH, but we didn't build our team with a DH. They pay people a lot of money to DH. That's part of their game. We're fortunate because our pitchers can swing the bat pretty good and that's an advantage to us."
Pitcher Jeff Samardzija hit two home runs in Spring Training. Maybe he could DH?
The Cubs do have some prospects who, if the NL did adopt the DH, could handle that role. First baseman Dan Vogelbach comes to mind.
"Those kind of guys are primed for that spot if it does happen," Sveum said. "Those are advantages and disadvantages, too. You produce some pretty good hitters in the Minor Leagues and sometimes you have to trade them off because of their positions. You draft guys who might be really good hitters, and might not have a spot for them. Vogelbach is a good example. You might not have a spot, but you would if you had a DH. That's a guy you drafted high and can keep him in the organization as a hitter [if the NL had a DH]."
Carrie Muskat is a reporter for MLB.com. She writes a blog, Muskat Ramblings, and you can follow her on Twitter @CarrieMuskat. This story was not subject to the approval of Major League Baseball or its clubs.