Barney nearly ready, but Garza has work left in rehab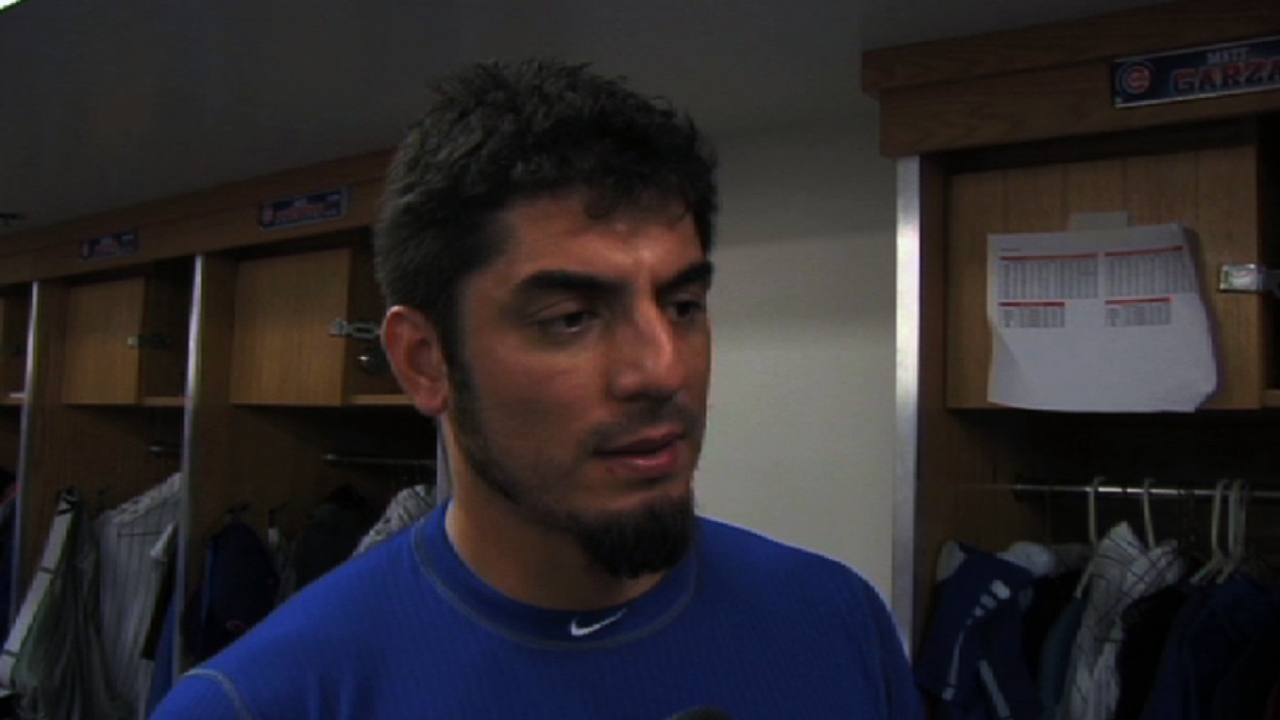 CHICAGO -- Matt Garza's rehab is "all going really well," manager Dale Sveum says, but the right-hander still faces about a month of work and a program to stretch him out that the Cubs are looking at like a Spring Training regimen before he can rejoin the club.
Garza threw long toss and played catch on flat ground Tuesday afternoon, and Sveum said the righty would throw a few more bullpen sessions before embarking on a Minor League rehab assignment, the location of which, Sveum says, depends on the weather and where the Cubs are in their own schedule.
"He's got to get built up," Sveum said. "Basically his Spring Training is starting now. ... You're talking about four weeks from now, basically."
Garza has been sidelined since mid-February with a strained left lat and did not appear in a Cactus League game. The Cubs hope to have him back around the first week of May.
They should have Darwin Barney back sooner, though, as Sveum said Tuesday that the second baseman would play in Minor League games Saturday, Sunday and Monday before presumably rejoining the team next Tuesday. The Cubs are off Monday before opening a home series against the Rangers on Tuesday.
"He could play today," Sveum said Tuesday. "He's pretty much ready to go now."
Joey Nowak is a reporter for MLB.com. Follow him on Twitter at @joeynowak.& This story was not subject to the approval of Major League Baseball or its clubs.