Whatever his role, Lillibridge embracing North Side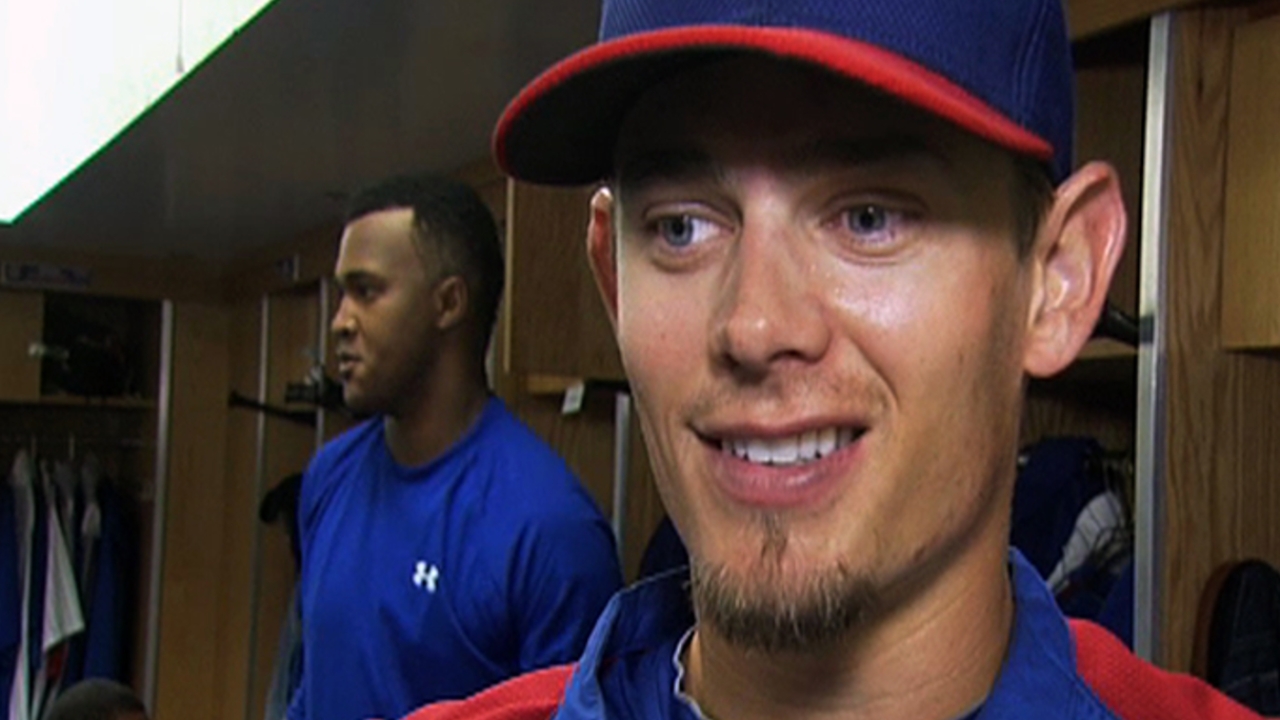 CHICAGO -- After a little more than a week, Brent Lillibridge already has a pretty good idea of what it feels like to be on the other side.
The utility man signed with the Cubs as a free agent this winter after spending the bulk of his career with the White Sox, from 2009-2012. He has played primarily second base, with the absence of Darwin Barney, but he has also made a few appearances at third as Ian Stewart rehabs.
So he is getting used to some new surroundings on the field, and off it.
"It's good," Lillibridge said of his new spot in the home clubhouse. "Especially after being on the visiting side for so long. I was surprised. It's a little more spacious. We've got high ceilings. It feels like home, and I like the intimacy. Guys can't really get lost in the clubhouse. We're all in the same spot, and that's what I think brings teams together."
He's still looking to find a groove at the plate, batting 0-for-14 through five games. But he is not alone. Entering Tuesday, the Cubs were second-to-last in the National League with a .186 batting average.
"The biggest thing is just do your work," Lillibridge said about improving at the plate. "That's all you can control. There's only so many things you can control in this game, and it's preparation, your approach at the plate, swinging at good pitches, trying to hit the ball hard. And if the ball drops, the ball drops. It can be frustrating at times, and especially early on when the numbers are so glaring."
He may not be seeing as much regular time if Barney returns next week as expected, but Lillibridge is familiar enough with the utility role that he feels comfortable reverting back to it.
"I'm feeling comfortable," Lillibridge said. "I feel great at the plate, just being in the game all the time. I've taken a great opportunity to play a lot early, and I want to do well."
Joey Nowak is a reporter for MLB.com. Follow him on Twitter at @joeynowak.& This story was not subject to the approval of Major League Baseball or its clubs.