Sveum wants Castro to be more aware on defense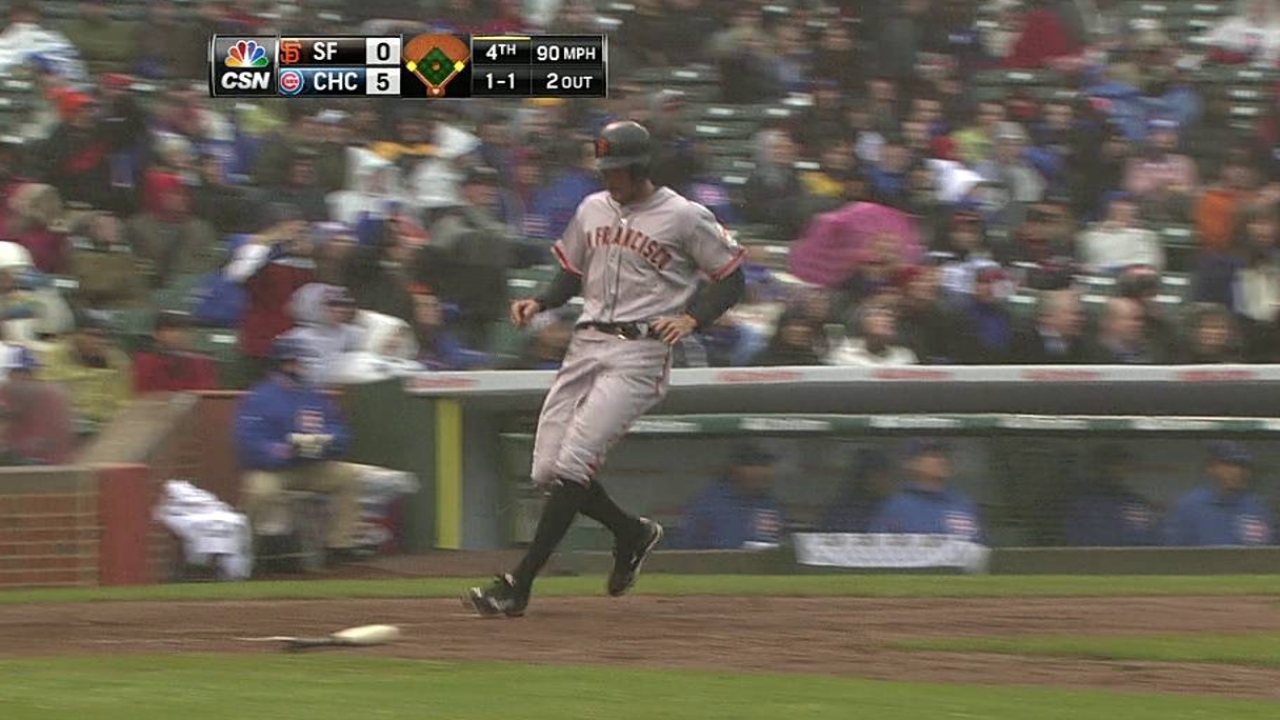 CHICAGO -- Starlin Castro has the physical tools to be a star shortstop. Now, the Cubs are trying to develop his mental skills.
On Friday, Castro and second baseman Darwin Barney did some early work with Cubs infield coach David Bell. The two middle infielders have yet to play in a regular-season game because Barney is on the disabled list with a left knee laceration, but he's expected back Tuesday.
Castro made his third error in nine games on Thursday, which led to a Giants run. The Cubs lead the Major Leagues with 10 errors.
"These errors aren't because of physical ability," Cubs manager Dale Sveum said of all the miscues, not just Castro's. "It's awareness and understanding the situation and who's running. I think we've made half our errors on pure non-awareness of how much time we had to make a play or a throw."
Physically, Castro has the talent. How do you improve the mental part of the game?
"That's the million-dollar question about slowing the game down," Sveum said. "When we say 'slow the game down,' it doesn't mean make the ball go slower or the pitch go slower. It's how can you in your mind -- before a ball is hit to you, before you step in the batter's box -- how can you go over the situations in your head before the ball is hit to you?
"Those are the things, whether you're baserunning or hitting or fielding or pitching, how do you slow the game down in your mind and go over all the scenarios that can happen in your area?"
Carrie Muskat is a reporter for MLB.com. She writes a blog, Muskat Ramblings, and you can follow her on Twitter @CarrieMuskat. This story was not subject to the approval of Major League Baseball or its clubs.