Rizzo seeing success swinging at first pitch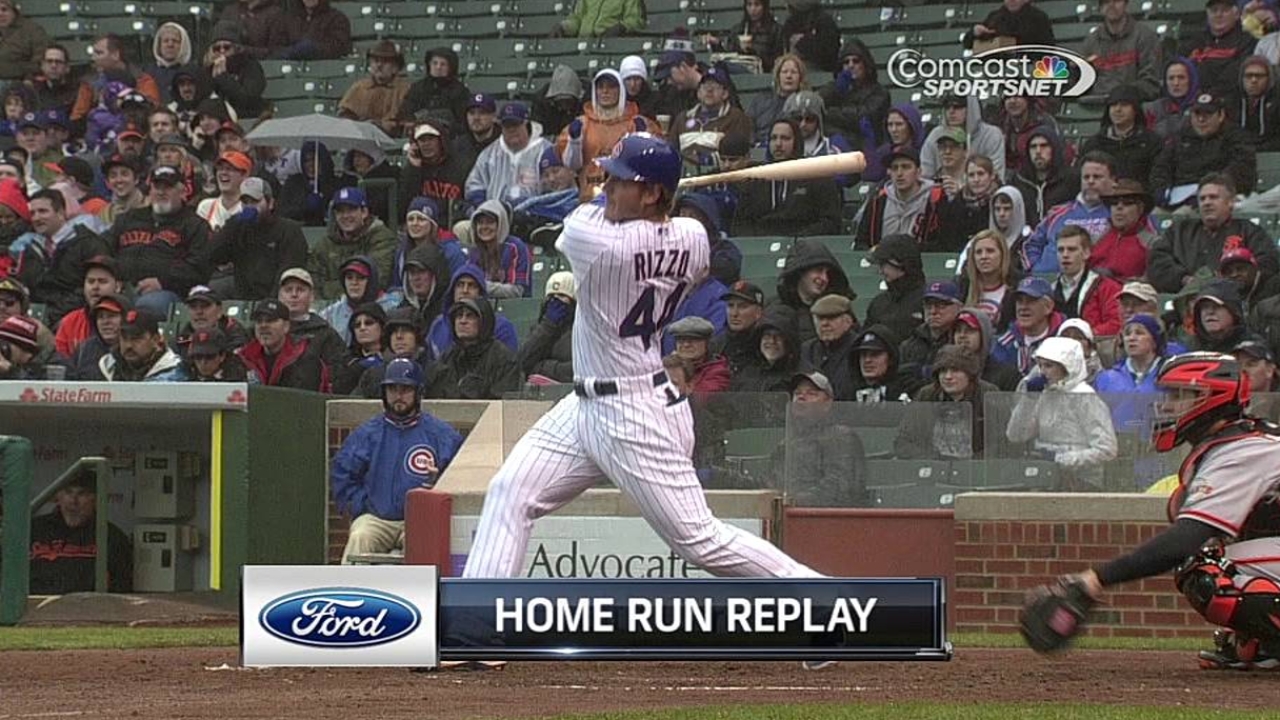 CHICAGO -- Anthony Rizzo has three home runs, and all three have come off the first pitch.
"The objective of the pitchers is to throw first-pitch strikes," Rizzo said. "If it's there, I'm going to hit it. If I don't recognize it, I'll lay off it. That's just how it goes, is that first pitch is a home run. It doesn't matter if it's the first pitch or pitch [No.] 10, I'm just trying to put the ball in play and hit it hard."
Rizzo also has struck out six times in his last nine at-bats.
"Most of the time, when these things happen, you get caught up in one, maybe guessing too much, trying to figure the pitcher out, and worrying about maybe mechanics," Cubs manager Dale Sveum said. "The bottom line is, then you miss the fastball that you should've put in play and hit hard, fouled it off or swung and missed because you're looking soft. I think it's a little bit of a combination of a few things."
Rizzo knows what he has to do.
"It's just putting good contact on it and not try to do too much," he said. "Those strikeouts are a byproduct of me trying to hit three home runs in one at-bat when I can just put the ball in the left-center gap and see what happens."
On Friday night he attended the Blackhawks NHL game and tried to score a goal from center ice during intermission. He missed.
"It was fun," Rizzo said. "I wasn't expecting to make it. It was fun to get it close."
Carrie Muskat is a reporter for MLB.com. She writes a blog, Muskat Ramblings, and you can follow her on Twitter @CarrieMuskat. This story was not subject to the approval of Major League Baseball or its clubs.