Ransom ready to play pretty much anywhere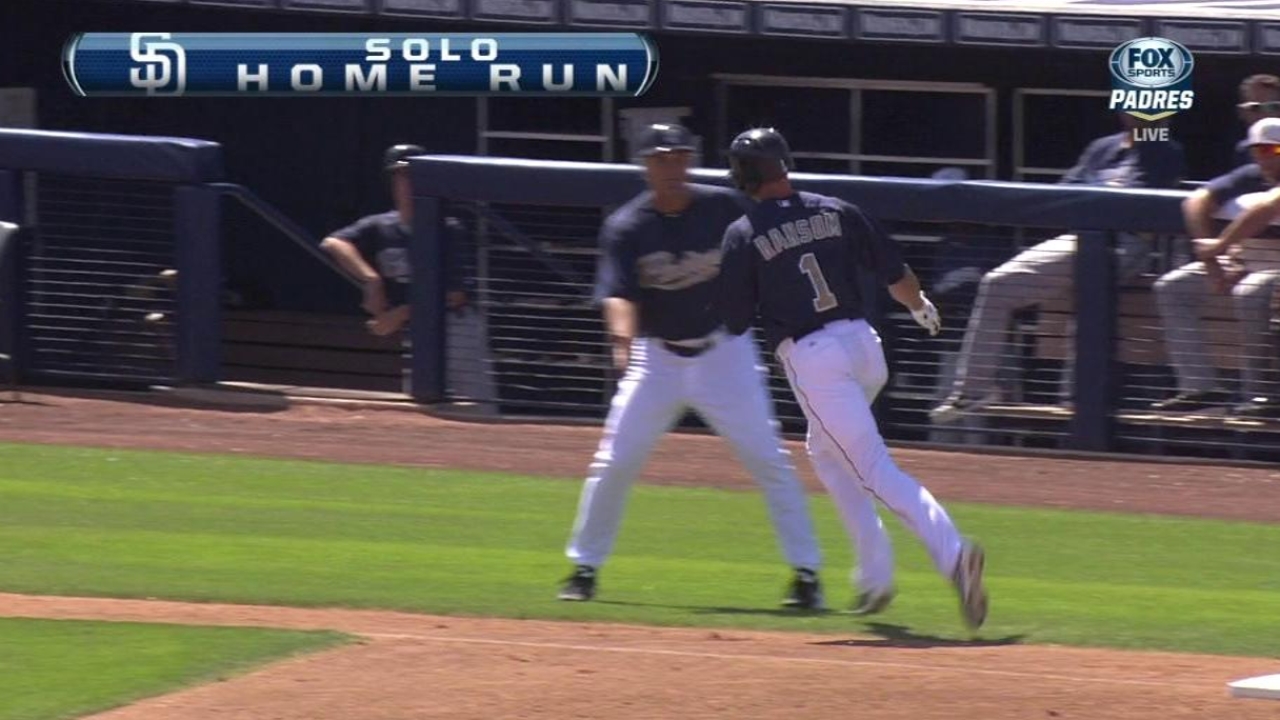 CHICAGO -- Two of the positions Cody Ransom is most comfortable with (second base and shortstop) are pretty well occupied in Chicago. Fortunately for the newly acquired Cub, he's got plenty of versatility.
The Cubs claimed Ransom off waivers on Tuesday, four days after he was designated for assignment by the Padres. He's played primarily shortstop in his 11-year Major League career, but also has experience at second base, first base and third base.
"This is year 16 now, so I've played a little everywhere," Ransom said. "Obviously short and second I've played a little more than anywhere else, but there's not a lot of opportunity here to play those. I'm comfortable at third, first, outfield. I've played a little of everywhere. It's the same thing -- catch it, throw it and try to do it the right way."
Ransom appeared in five games for the Padres -- three at third base -- before he was claimed off waivers by the Cubs. But with the return of Chase Headley and the Padres' need for relief help, Ransom was expendable. He went 0-for-11 with five strikeouts.
"I didn't do too well, I know that much," Ransom said. "Some balls that could have been hits, but they weren't. Chase is healthy now, and they needed some pitching for a few days to help them out. The bullpen was kind of getting taxed."
With Ian Stewart still on the mend, the Cubs can use the help at third.
"I feel like I can play a little bit everywhere, and when things are going OK I swing the bat good sometimes," Ransom said. "I hope there's an opportunity I get a chance to play, and I'm looking forward to it."
& This story was not subject to the approval of Major League Baseball or its clubs.