Borbon excited to join Cubs outfield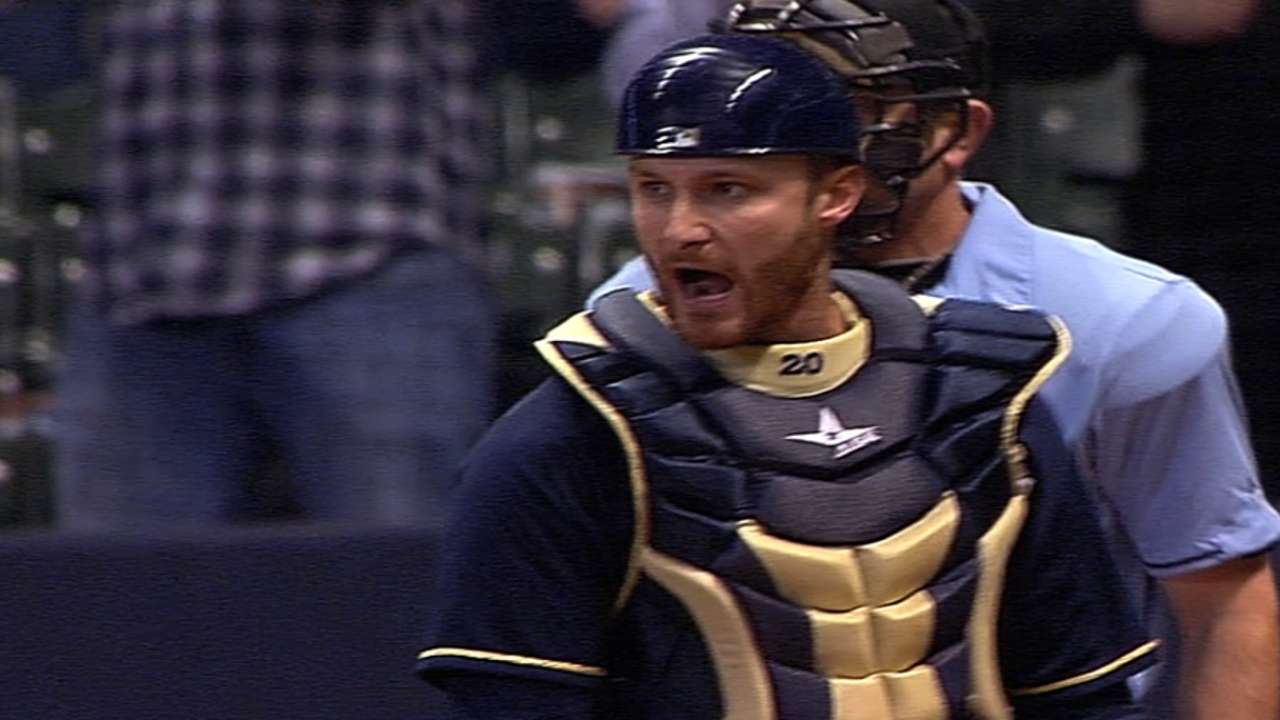 MILWAUKEE -- After a whirlwind day on Friday, all Julio Borbon had to do on Saturday was get fitted for his new Cubs uniform.
On Friday, Borbon found out he was claimed by the Cubs at noon CT, then stuffed all of his belongings in four suitcases, caught an afternoon flight to Chicago, rode a limo to Milwaukee and arrived at Miller Park in the eighth inning when he ran into manager Dale Sveum in the clubhouse. Sveum had been ejected earlier.
"I was in there, and said, 'Hey, get your stuff on, there's a good chance you're pinch-running in this game,'" Sveum said.
Borbon, 27, did enter as a pinch-runner with two outs in the ninth against the Brewers and got the green light, but was thrown out trying to steal second to end the game.
"He got the green light, but unfortunately he did a slow slide," Sveum said. "He had the bag stolen easy and he slid too early."
What kind of player is Borbon?
"People say numbers don't lie, and it comes down to, I'm a guy who relies on speed," Borbon said. "I like to go out there and put some pressure on the defense. From the second I get up there, I like to bunt. It's no secret in the American League. I like to get out there, put some pressure on the pitchers."
Born in Starkville, Miss., Borbon moved to the Dominican Republic when he was 3 or 4, and lives in Santo Domingo in the offseason. He attended the University of Tennessee and played with Darwin Barney on Team USA in 2006. Funny, he didn't sound like he was from Mississippi.
"There are some words where I definitely have a little Southern accent," he said.
Sveum said Borbon could get a start if Alfonso Soriano wants a breather, but the veteran hasn't asked for a day off yet. Borbon said he was excited to join the Cubs and get a front row seat to watch what Theo Epstein does since taking over as president of baseball operations.
"My fiance, she's from Boston, and she knew him, and she was the first one to tell me he had done great things for the city of Boston," Borbon said. "From his background and his resume, he's on his way to doing the same thing here. It's exciting to become a part of that and know that you're going to go on to great things. That's what I see looking around here."
Carrie Muskat is a reporter for MLB.com. She writes a blog, Muskat Ramblings, and you can follow her on Twitter @CarrieMuskat. This story was not subject to the approval of Major League Baseball or its clubs.