DeJesus laments just missing catch in Milwaukee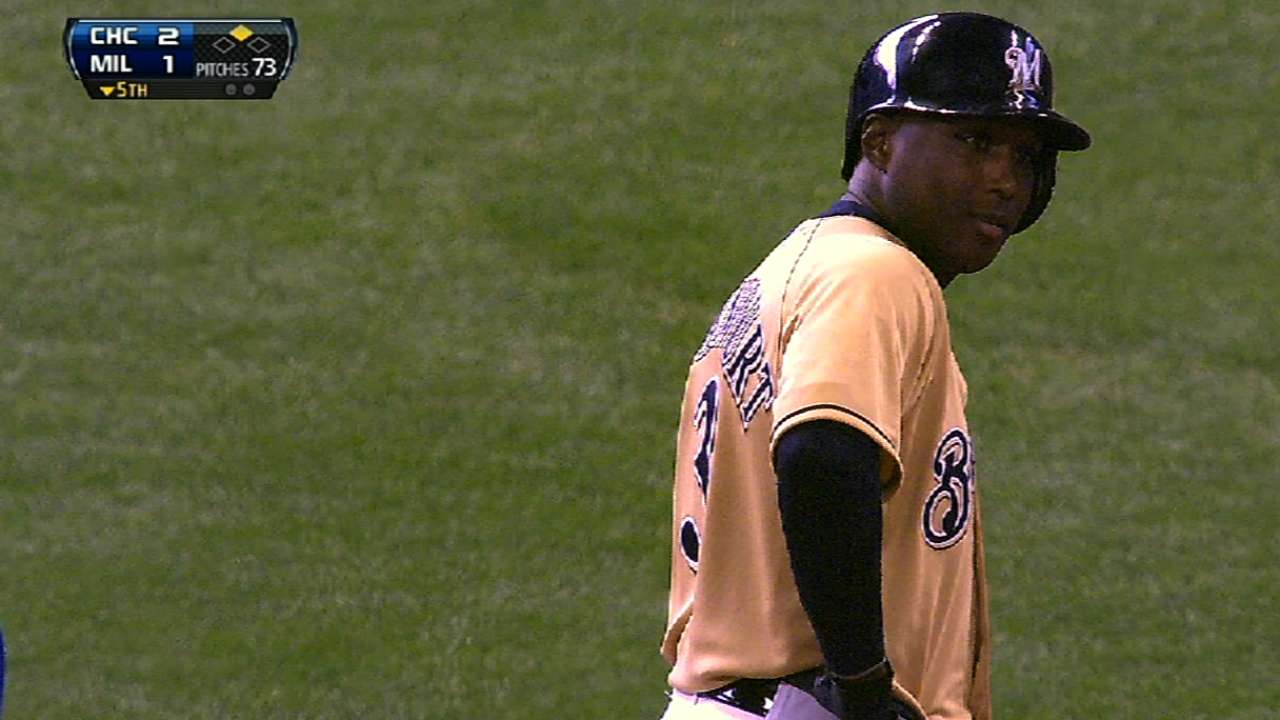 CINCINNATI -- David DeJesus just missed making a game-changing, highlight reel catch on Sunday, and he knows it.
In the fifth inning, Milwaukee's Yuniesky Betancourt lofted a ball to center leading off the fifth. DeJesus had to run back, and nearly snared the ball with a leaping catch at the wall.
"I caught it and hit [the wall], and it came sliding out, and I'm like, 'No!'" the Cubs center fielder said Monday. "Our outfield, we're trying to play a little more shallow to take away those little base hits. That was that one step I needed extra that would've given me time to jump straight up and not have to jump into a wall."
What's his favorite catch?
"My favorite one was in the Metrodome, and I robbed Torii Hunter, like over the wall, and I was running in [after the catch], and I'm like, 'C'mon, you've done this for years to everybody else -- I can't do it to you?'" DeJesus said. "That was my favorite one."
At Miller Park, DeJesus' leap was cushioned by the padding on the outfield wall. What about Wrigley Field?
"At Wrigley, that's going to hurt," he said.
Giants outfielder Angel Pagan is well aware of the brick wall at Wrigley. He admitted that he hesitated on a couple plays when the Giants were in Chicago recently.
"The ivy might have soothed it a little bit," DeJesus said. "You don't want to take that chance with the brick wall. The wall's going to win a lot of the time."
Carrie Muskat is a reporter for MLB.com. She writes a blog, Muskat Ramblings, and you can follow her on Twitter @CarrieMuskat. This story was not subject to the approval of Major League Baseball or its clubs.