Barney flashes leather at second base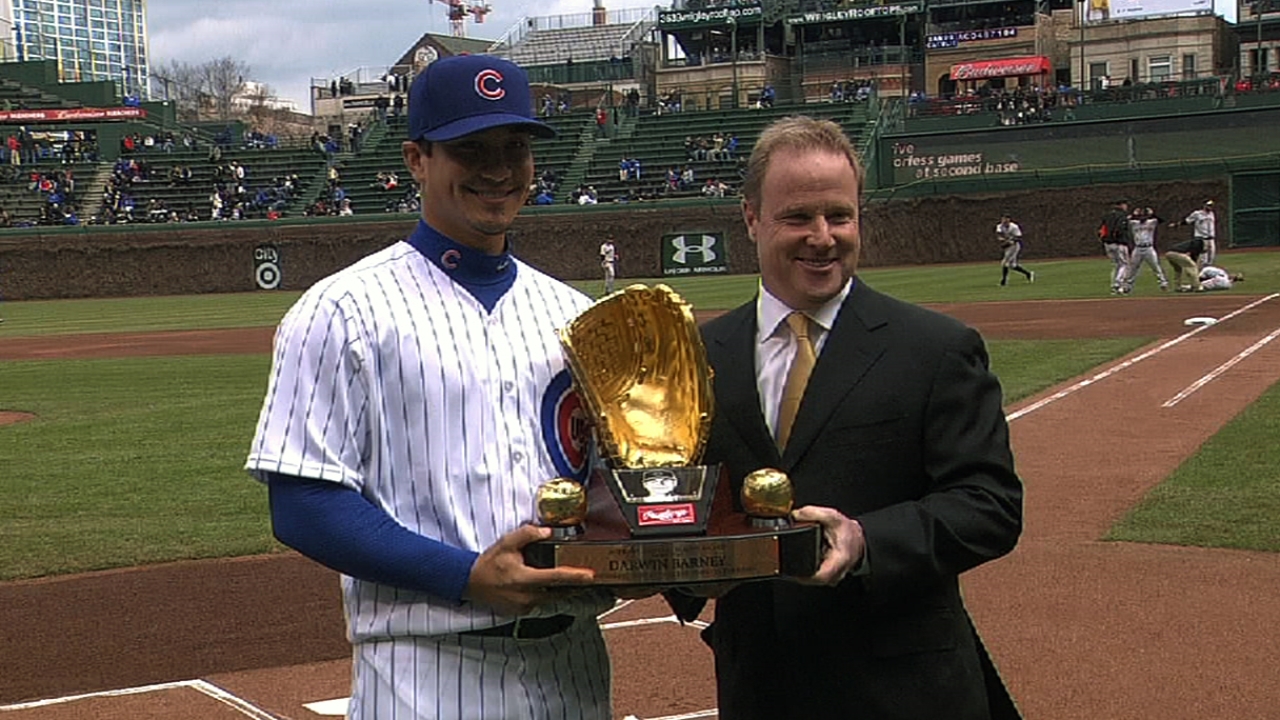 CINCINNATI -- The Cubs' series against the Reds should feature some good defense at second base. Chicago features Darwin Barney, the reigning Gold Glove-winning second baseman, and Cincinnati has Brandon Phillips, who has won three of the last five top defensive awards.
"You just don't want [Phillips] to play well against you -- but he usually does," Cubs manager Dale Sveum said.
Sveum and Barney didn't plot what they need to do this season to retain the Gold Glove.
"There's certain things you don't have to talk about," Sveum said. "[Barney's] work ethic and everything is unmatched when it comes to trying to get better every day."
Barney missed the start of the season because of a left knee laceration suffered March 30 in the last spring game, and returned to the lineup on April 16.
"He's our anchor," first baseman Anthony Rizzo said of Barney. "He'll get to everything. It makes my job a lot easier knowing he'll be where he needs to be all the time. We need someone to make that play and step up."
Strange but true fact: The first ball hit to a Cubs second baseman this season resulted in an error. Brent Lillibridge started at second on Opening Day, and he couldn't handle Garrett Jones' grounder in Pittsburgh in the first inning.
But Sveum doesn't think the team's early struggles defensively were because Barney was absent.
"I hope that other players aren't making mistakes because one guy isn't on the field," Sveum said. "Since he's been back, we've made just as many [errors]."
Carrie Muskat is a reporter for MLB.com. She writes a blog, Muskat Ramblings, and you can follow her on Twitter @CarrieMuskat. This story was not subject to the approval of Major League Baseball or its clubs.