Schierholtz explains interference on Hannahan's triple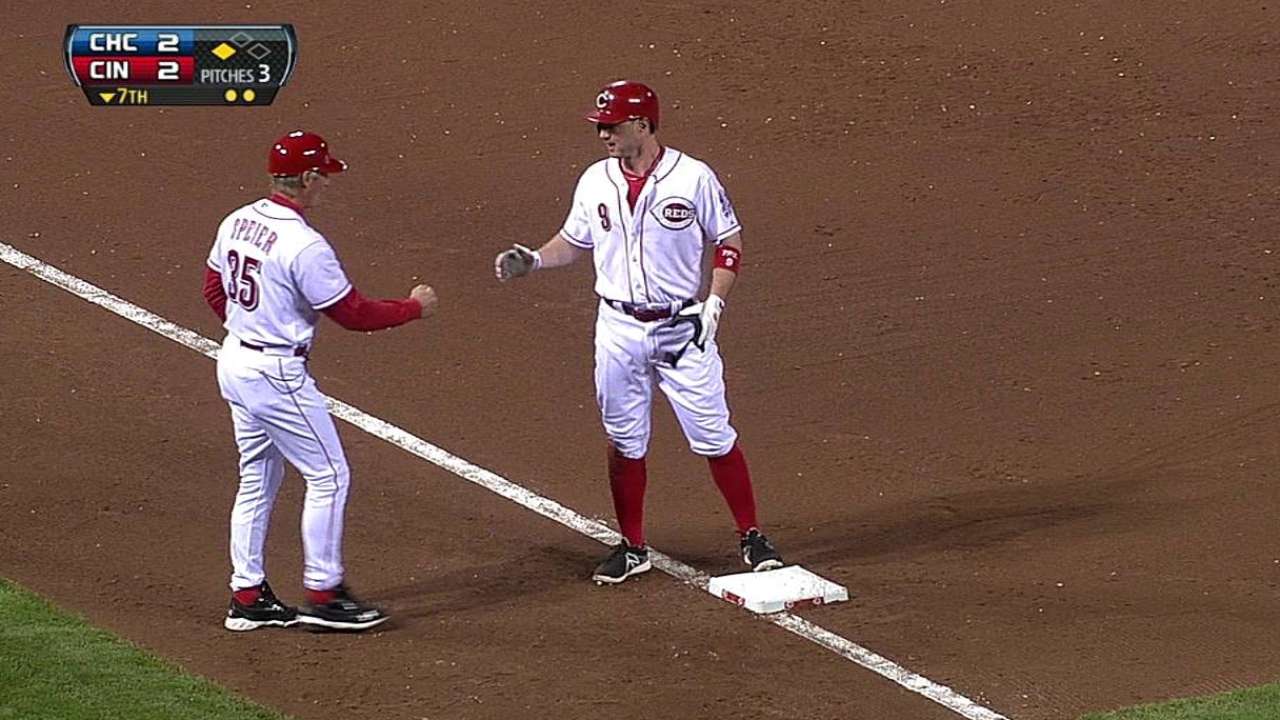 CINCINNATI -- If you look closely at a replay of Jack Hannahan's triple in the Reds' seventh inning Monday, you'll see that a fan reached over from the right-field bleachers just as Cubs outfielder Nate Schierholtz was leaping for the ball.
"I went up for it and I just felt a hand hit my glove," Schierholtz said Tuesday. "By then, I crashed the wall and didn't catch it. I knew a fan had reached over, or I'd clipped a fan -- I didn't know, it's hard to tell when you're only focusing on the ball. Then I went back and watched the replay."
The video from the Cubs' crew shows a fan in white interfering with the ball.
"His glove definitely ran into the guy's hand as he was getting ready to catch the ball," manager Dale Sveum said.
The tying run scored on Hannahan's hit, and the Cubs would eventually lose, 5-4, in 13 innings. It's too late now, but what's protocol?
"In that case, I think [the umpires] wouldn't give me the call anyways just because it wasn't a routine play," Schierholtz said. "It was going to be a tough play whether the fan reached over or not. It's one of those things that's annoying as a player. You think you have a chance to make a good play and save a run, and a fan reaches up."
Carrie Muskat is a reporter for MLB.com. She writes a blog, Muskat Ramblings, and you can follow her on Twitter @CarrieMuskat. This story was not subject to the approval of Major League Baseball or its clubs.