Rizzo aims to improve average amidst homecoming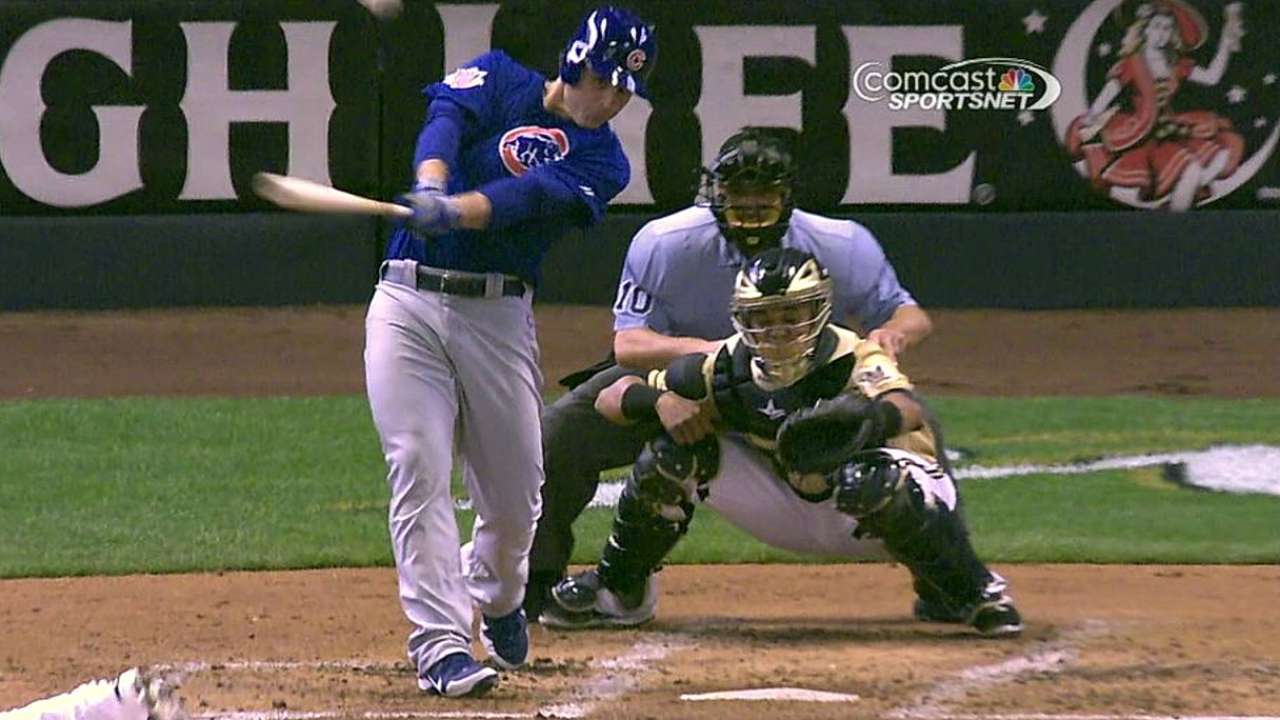 Power-hitting Cubs first baseman Anthony Rizzo will be on a homecoming trip for the four-game series in Miami. Rizzo is from nearby Parkland and attended Stoneman Douglas High School.
"It's cool," Rizzo said. "It'll be fun to be home, get to spend some time with the family and friends, go out to places I usually eat at during the day and just get to relax at home and get to work here as well."
It's not the first time he's played in Marlins Park, but it'll be his first Major League Baseball game in the Marlins' home stadium. He played there during the World Baseball Classic, and last time he visited the Marlins for a game was with the Padres in 2011, when the Marlins played at Sun Life Stadium.
He said he didn't purchase too many tickets for friends and family, but did get a few for members of the Anthony Rizzo Family Foundation, which raises money for cancer research and supports families dealing with the illness. He got members tickets and batting practice passes.
Going into Thursday's game, Rizzo had hit six home runs in the month of April, which puts him just one behind the franchise record for a left-handed hitter. Henry Rodriguez blasted seven homers for Chicago in 2000 and Hall of Famer Billy Williams did the same in 1970.
"The power numbers are nice, the RBIs are nice," Rizzo said. "I think more damage is to come. Just got to keep hitting, playing the game and let the game come to you."
Although the power numbers are there for Rizzo, he'd like to see his average improve. Rizzo's hitting .182 with an on-base percentage of .267 going into Thursday's game.
David Furones is a contributor to MLB.com. This story was not subject to the approval of Major League Baseball or its clubs.