Fujikawa throws first 'pen session since landing on DL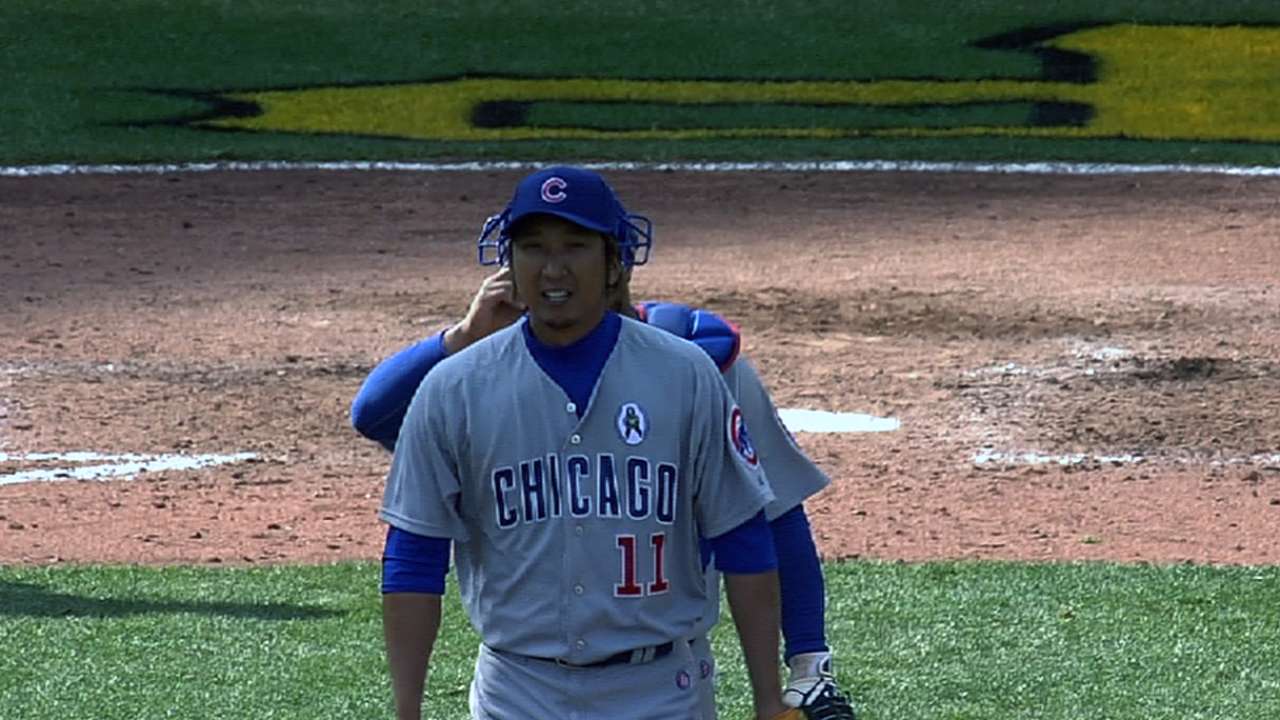 MIAMI -- Cubs closer Kyuji Fujikawa headed to the bullpen Friday for the first time since being put on the disabled list for a strained right forearm.
Fujikawa was dealing with discomfort for several days before being put on the 15-day disabled list on April 13. He'd blown a save the day before, but ended up with the win as the Cubs rallied against the Giants. As his arm had been bothering him, Fujikawa had to adjust his arm angle to try to avoid discomfort.
Cubs manager Dale Sveum said that Fujikawa will make two rehab appearances before retaking his place on the roster.
"We haven't talked about it, but I'm sure it'll be two appearances," Sveum said. "We don't want to keep him down and give him back-to-back appearances, something like that."
Fujikawa has said that, when suffering from this injury in the past, it has kept him sidelined for 10 days. After doing the quick math, Sveum noted that Fujikawa's 15th day falls at the end of this road trip.
In the bullpen Friday, the closer threw 25 pitches on flat ground. The plan is to have him throw 30-35 pitches in the 'pen on Monday.
Darci Miller is a contributor to MLB.com. This story was not subject to the approval of Major League Baseball or its clubs.