Close games become commonplace for Cubs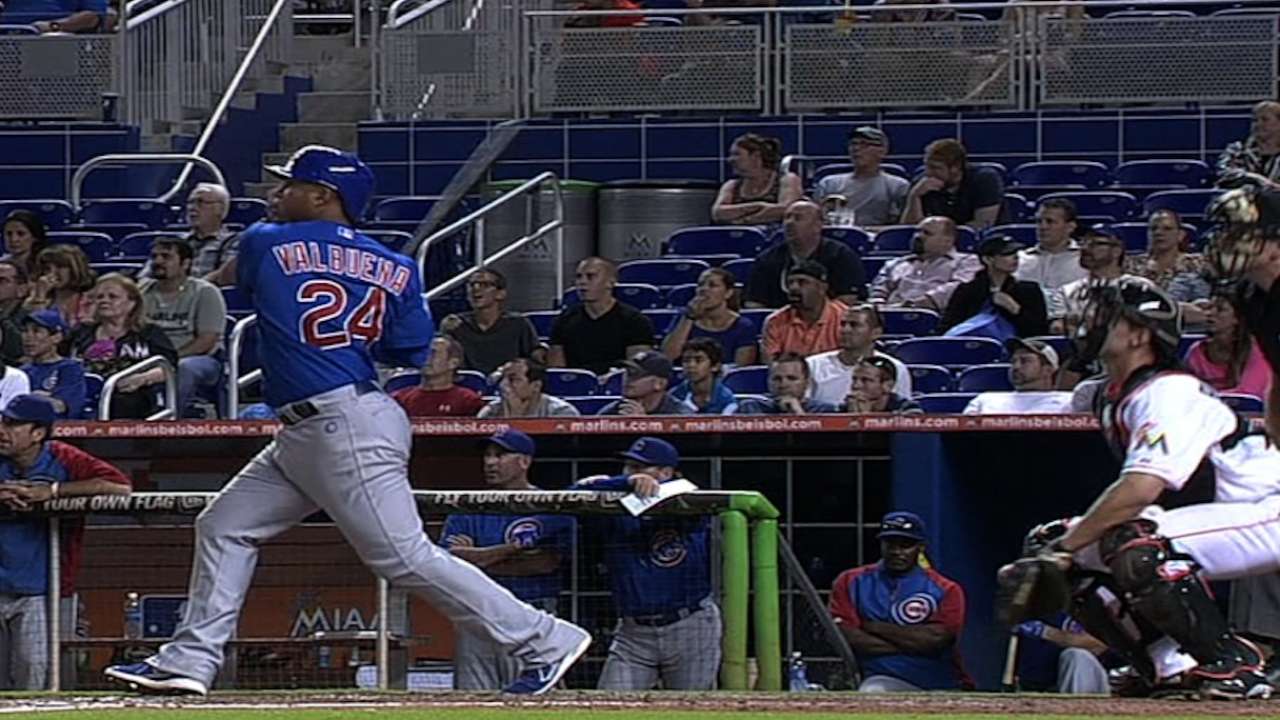 MIAMI -- The 2013 season has been a season of almosts for the Cubs.
The team has seen 18 of its first 21 games decided by three runs or fewer, which equals the franchise record set in 1950. The Cubs have gone 6-12 in these contests.
In the last four games, not only did two runs or fewer decide the winner, but three decisions came down to the final at-bat. Luis Valbuena was the source of the late-game heroics on Thursday night, knocking a solo home run off Miami closer Steve Cishek into the Marlins' bullpen with two outs in the ninth to give the Cubs a 4-3 lead they would not relinquish.
"I tried to be aggressive," said Valbuena. "I was hoping he would give me a good ball to hit."
The Cubs haven't had a good run of it lately. On Monday they fell to Cincinnati, 5-4, in a 13-inning marathon, but collected a 4-2 win in 10 innings on Tuesday. Prior to that, they were on a four-game skid, losing to Milwaukee by two runs or fewer three times.
"It's part of the game. You can't control that," said Valbuena. "If we lost last night, you have to come here today and try and get past it. It's a new day and you have the opportunity to win.
"I have a good team, and we know what we can do."
Darci Miller is a contributor to MLB.com. This story was not subject to the approval of Major League Baseball or its clubs.