Barney contributes to win with glove, bat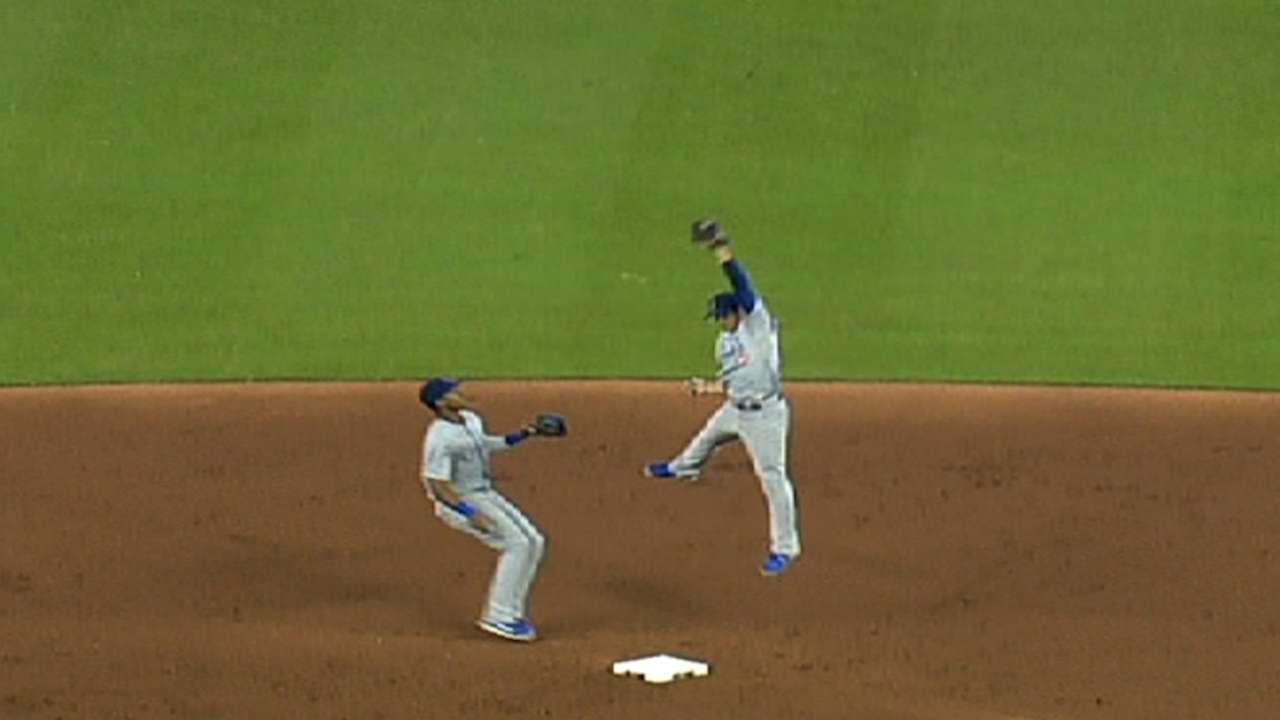 MIAMI -- On Friday night, the Cubs got some timely help from their Gold Glove second baseman.
In the bottom of the third inning, the Marlins had runners on first and second with Placido Polanco at the plate. Polanco hit a sharp ground ball back to Scott Feldman on the mound, who turned and threw to second. But the throw went high, and it took a leap from Darwin Barney to keep the ball out of center field. Barney came down on the bag and fired to first to complete the double play.
"I'm glad it happened," said Barney. "It's nice to pick up your pitcher and pick up yourself on a play like that."
Manager Dale Sveum was equally as pleased with the play.
"That's a whole different game if that ball goes into center field, let alone getting the double play," he said. "So having that kind of ability, a guy that's so solid on that type of double play, those things change the night around, to have that kind of defense."
Barney also impressed at the plate, reaching base four times with three hits and a hit-by-pitch. It was his first three-hit game of the season.
"I'm feeling better [at the plate]," said Barney. "My hands hurt because I've been swinging so much in the cage, but I found some holes today and sometimes that's what you need to not hit .120."
Darci Miller is a contributor to MLB.com. This story was not subject to the approval of Major League Baseball or its clubs.