Cubs enjoying first winning streak of season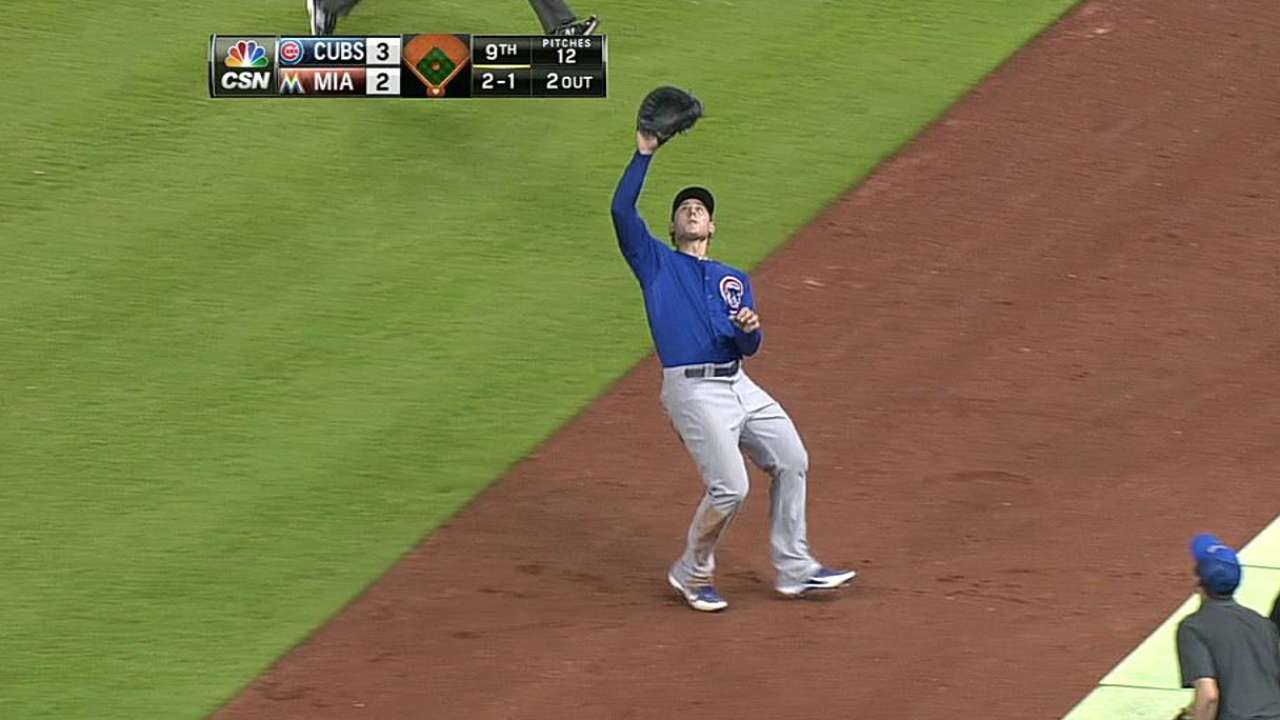 MIAMI -- Before this series against the Marlins, the Cubs hadn't won two consecutive games.
Not only will they leave Miami with their first two-game winning streak, they tacked on a third as well Saturday and could make it four in a row Sunday.
"I think this would change the mood in any clubhouse," said Nate Schierholtz. "You win a few games and build that momentum. We just want to go out there ... and finish the series on a good note, and keep the momentum going."
They did just that. With two quick runs in the first two innings and another in the seventh Saturday, the Cubs look to sweep their first series of the 2013 season Sunday.
"It's huge. Big confidence booster," said Travis Wood, the winning pitcher in the Cubs' 3-2 victory. "To come off getting swept at Milwaukee and losing some close games in Cincinnati, coming here and winning the first three, going for a sweep tomorrow ... you pull that out and it's going to be outstanding."
Second baseman Darwin Barney says that having quality pitching every day lifts the defense and contributes to the sparkling plays made behind the pitchers.
"We're hoping to get a little momentum," said Barney. "We pitch well enough to win more games than we have. It's just a matter of the offense coming through in the situations they need to. If our offense puts up some runs, we have a chance to win."
Darci Miller is a contributor to MLB.com. This story was not subject to the approval of Major League Baseball or its clubs.