Sveum sticking with closer by committee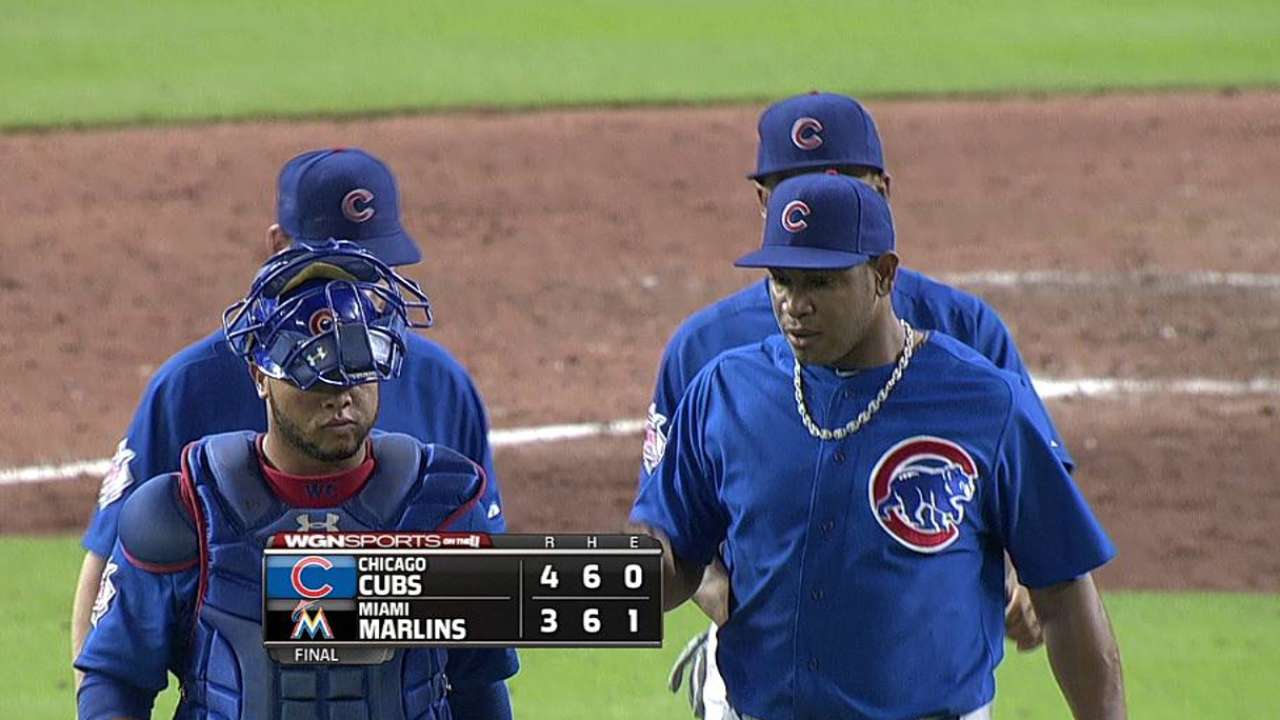 CHICAGO -- Manager Dale Sveum doesn't give the Cubs' relievers a heads up before the game to let them know who the designated closer is that day. He's sticking with the best matchup.
"It's been working," Sveum said Monday. "I'm not going to say it's a fix-all and that you don't want to name a closer. You definitely don't want to rock the boat when things are going good in the back of the bullpen when everybody is healthy and ready to go that night. It could be one of four guys. It depends on the matchups."
The four include Carlos Marmol, Kevin Gregg, Shawn Camp and James Russell.
"After the fifth inning, everybody in that bullpen is on call at any time, depending on how we want to use it in the matchups," Sveum said.
How does Gregg feel about that?
"There's pros and cons to both ways," Gregg said. "You name a closer and you definitely allow guys to slide into a position where they're comfortable and know what they're preparing for. Sometimes that backfires on some guys. That knowing [they're the one], the anxiety gets to them a little bit."
Even if Sveum tells the pitchers that they'll be called on late in the game, some prefer more specific instructions.
"Late in the game in the seventh inning and late in the game in the ninth inning are two different animals," Gregg said. "You have to know what guys are comfortable with, what situations they'll be successful in."
Sveum has joked that it seems the pitchers do better if they don't know who the closer is.
"I think that's Dale's opinion," Gregg said, laughing. "That's fine. If we win, then it doesn't matter how it happens. The bottom line is winning and the bottom line is making sure everybody down there is successful."
Carrie Muskat is a reporter for MLB.com. She writes a blog, Muskat Ramblings, and you can follow her on Twitter @CarrieMuskat. This story was not subject to the approval of Major League Baseball or its clubs.