Rizzo sees average rise thanks to adjustments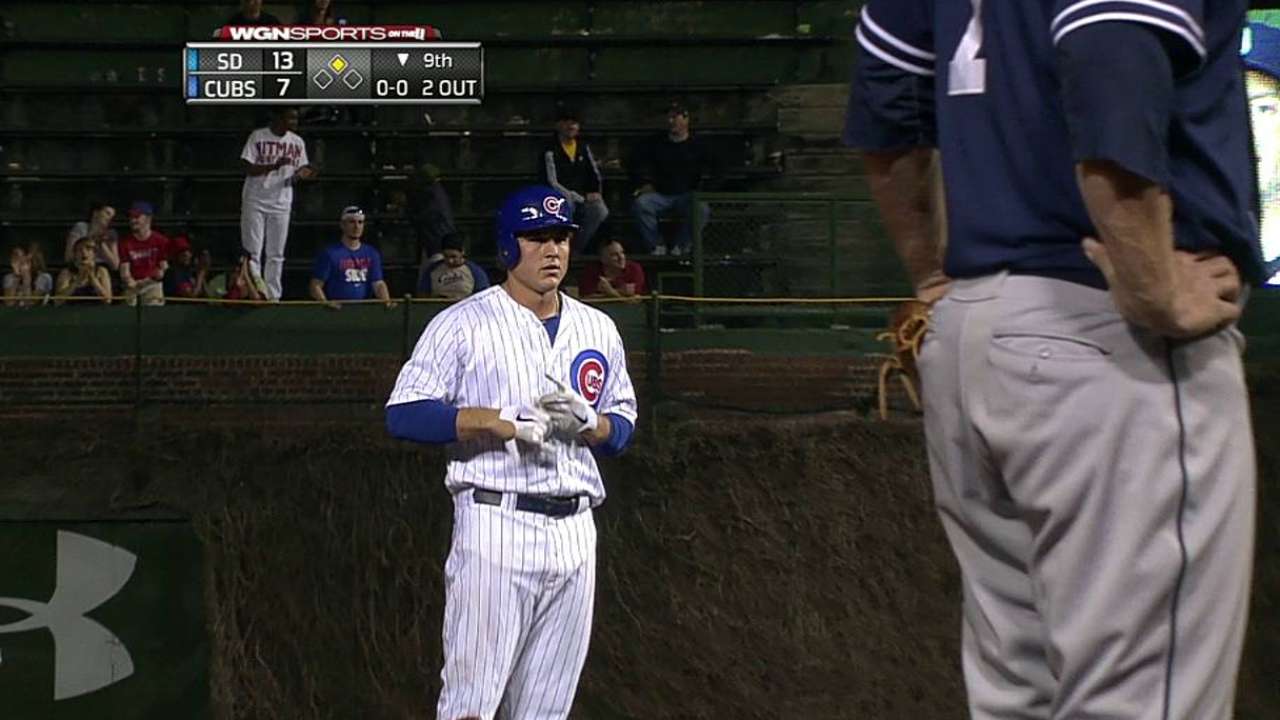 CHICAGO -- Baseball is a game of adjustments, and first baseman Anthony Rizzo knows all about that.
Rizzo entered Wednesday's game vs. the Padres 8-for-17 with four doubles, two home runs, six RBIs and four walks in his last five games to raise his average from .173 to .224.
"Everybody's making adjustments if they're struggling," manager Dale Sveum said. "Nine times out of 10, it comes down to confidence and getting a good pitch to hit and taking your walks and mentally being in a better place.
"A lot of times we talk about mechanics, and guys usually don't come out of slumps because of mechanical stuff," Sveum said. "It's because, one, they're everyday players, and two, they're really good and at the end of the year. The media guide doesn't lie. We all know each and every one of these guys will go into funks, and because they're every day players, they'll come out of it."
Rizzo finished the month of April with eight home runs, the most by a Cubs left-handed hitter for the first month. He also drove in 20 runs in the first month, which is the second highest total by a left-handed batter since Hall of Famer Billy Williams drove in 25 in April 1970.
Carrie Muskat is a reporter for MLB.com. She writes a blog, Muskat Ramblings, and you can follow her on Twitter @CarrieMuskat Joey Nowak contributed to this report. This story was not subject to the approval of Major League Baseball or its clubs.