Castro bats fifth, but remains Cubs' two-hole hitter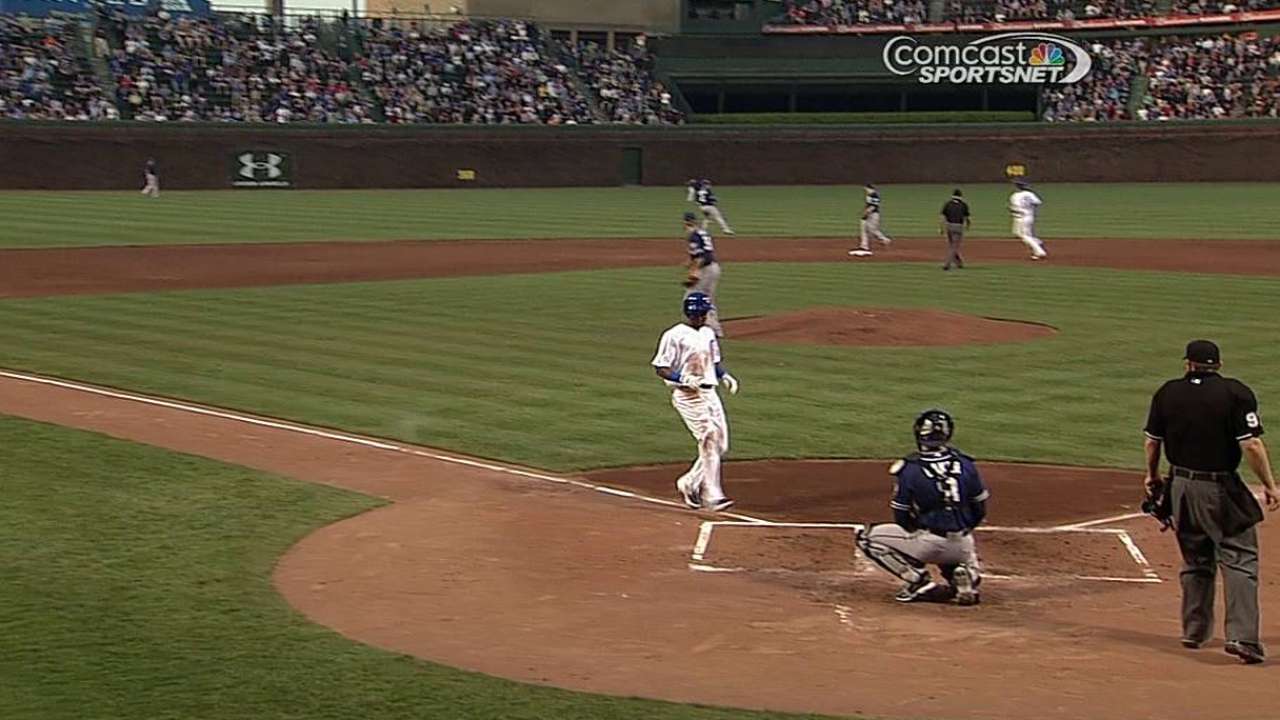 CHICAGO -- Starlin Castro remained in the fifth spot in the Cubs' lineup Thursday, a day after he moved down from the No. 2 hole, but Cubs manager Dale Sveum said the move was more to take advantage of Cody Ransom's numbers against left-handed pitching. Castro is the Cubs' No. 2 hitter.
"I see [Castro] as a two-hole hitter," Sveum said of the Cubs' shortstop, who has a career .303 average batting fifth and a .299 average batting second. "When everything is set correctly, he's really a two-hole hitter. A lot of times you'd like a left-handed hitter there to hook the ball, and right-handed catchers have trouble throwing when a left-handed hitter is in the batter's box.
"On our team right now, he's a two-hole hitter. Obviously, he's a hand-eye coordination guy who will put the ball in play and doesn't walk much, so maybe he's more apt to hit at the bottom or the order because he can hit into some double plays and things like that. For the team we have now, he's the second hitter."
Ransom entered Wednesday's game against Padres lefty Eric Stults 6-for-16 with three home runs against left-handed pitchers, while Castro entered hitting .206 against lefties.
The fifth hole is more of an RBI spot.
"You hope those things happen," Sveum said. "You have to be a little creative sometimes with the lineup. You can't be so vanilla. If someone is hot and hitting home runs off left-handers, you want to make sure he gets three at-bats. It's that extra at-bat you're trying to get for that hot hand."
Carrie Muskat is a reporter for MLB.com. She writes a blog, Muskat Ramblings, and you can follow her on Twitter @CarrieMuskat. This story was not subject to the approval of Major League Baseball or its clubs.