Gregg knows perils of pitching non-save situations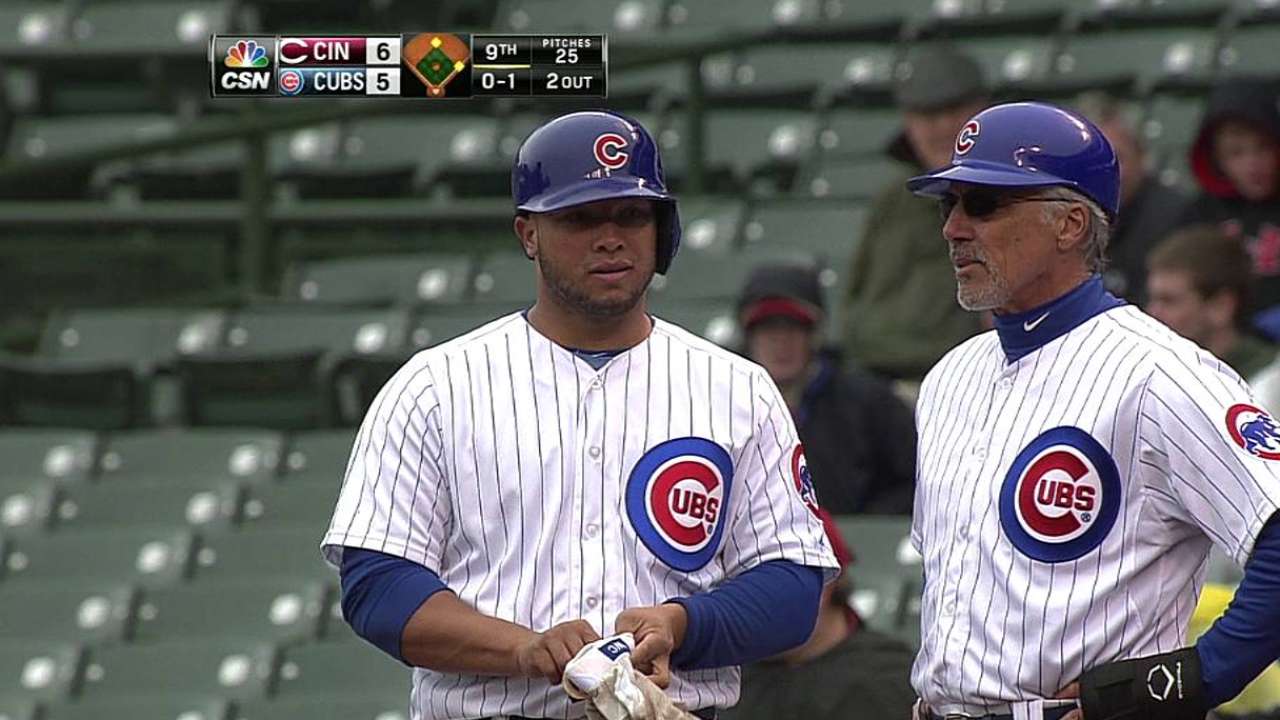 CHICAGO -- Friday was only the second time this season a team has scored on Reds closer Aroldis Chapman. The Cubs managed three runs in the ninth, but came up short in a 6-5 loss.
Cubs manager Dale Sveum was happy about the at-bats, saying the hitters had better approaches against the hard-throwing Chapman.
But Cubs reliever Kevin Gregg noticed Chapman wasn't throwing that hard at the beginning of the inning.
"What I saw yesterday, and what I've seen in the past, is when he came into that inning, the first few batters he faced, he was throwing 93, 94 [mph], so the effort level and intensity wasn't there," Gregg said. "You're just trying to throw strikes and get through the inning.
"But you also get in trouble and go overboard. He cranked it up too far and then he's effectively wild, throwing all over the place, and then he's throwing 98, 100 [mph], and never gets into that comfort zone where he's in a groove. That's the area that causes most closers, especially hard-throwing closers, trouble."
When Chapman pitches in a non-save situation, he is averaging 4.5 walks per nine innings, and 6.8 hits per nine. When it's a save situation, he is averaging 1.50 walks per nine, and 4.5 hits per nine.
Gregg said the difference is the pitcher's mindset in save situations.
"I think it is the mental concentration that comes with a three-run lead, versus just getting some work," Gregg said. "For guys who are hard throwers, I think you'd probably see more of a dramatic difference in their stats. I'm not throwing 100 [mph], I'm a control guy and sit on corners the whole time."
Carrie Muskat is a reporter for MLB.com. She writes a blog, Muskat Ramblings, and you can follow her on Twitter @CarrieMuskat. This story was not subject to the approval of Major League Baseball or its clubs.