Cubs hope to turn quality starts into more wins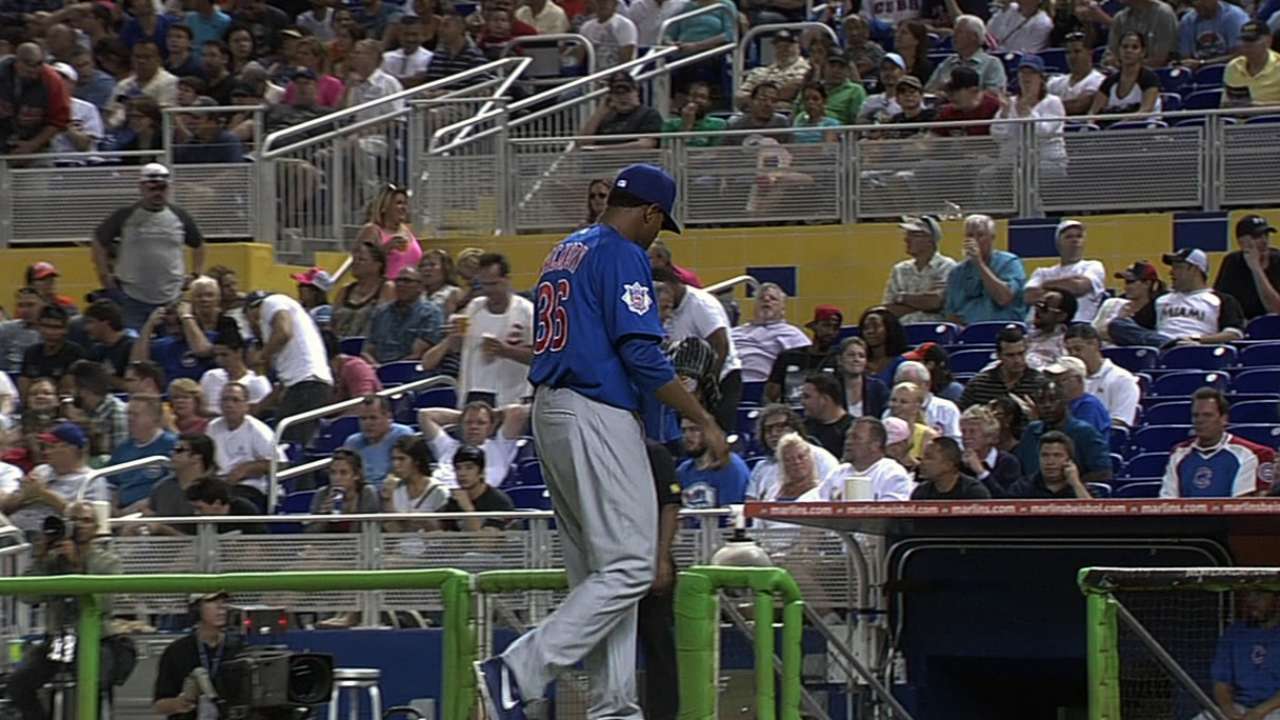 CHICAGO -- The Cubs' starting pitching has been impressive in the first 31 games, but the team hasn't been able to take advantage of it, and it's frustrating, general manager Jed Hoyer said Monday.
"You could say that because of our pitching, our record is misleading, but I don't think our record really is misleading," Hoyer said of the Cubs' 11-20 mark. "We just need to get better at winning games."
Cubs starters have posted 18 quality starts and have a 2.05 ERA in those games, yet have won just six of those games. Four National League teams (Cardinals, Reds, Phillies, Nationals) have more quality starts than the Cubs. Plus, Chicago's starters are tied for the NL lead in strikeouts.
Good pitching usually leads to good games, but the bullpen has struggled and the offense hasn't delivered. Twenty-six of 31 games have been decided by three runs or less.
Starter Edwin Jackson is 0-5 in his first seven starts, but Hoyer said they aren't concerned about the right-hander.
"He's got a really long track record of success," Hoyer said of Jackson. "His consistency has been one of his biggest strengths. [We're] not concerned, but he does need to pitch better.
"Luckily he does have 25 more starts this year and plenty of time to turn it around," Hoyer said. "I think he's frustrated with how he's pitched and we expect him to get better."
The other pitcher who has scuffled is Carlos Marmol, who was removed as closer after the first week of the season.
"Carlos has had a real long track record of success here," Hoyer said of the reliever. "He has a number of more appearances than any other pitcher in baseball in the last four, five years. This team has expected a lot out of him for a lot of years and ridden him really hard over the last few years. Some of that has probably taken its toll.
"His slider isn't what it used to be," Hoyer said. "He's been really durable and ridden hard by a number of managers here. He had a really good second half last year and threw well [Sunday]. He has struggled in save appearances and it's been frustrating.
"I do think he's a lightning rod here and I think people forget how much he's pitched here and how well he's pitched at times here and have focused on his failures."
Carrie Muskat is a reporter for MLB.com. She writes a blog, Muskat Ramblings, and you can follow her on Twitter @CarrieMuskat. This story was not subject to the approval of Major League Baseball or its clubs.