Castro plays leading man in opener with Nationals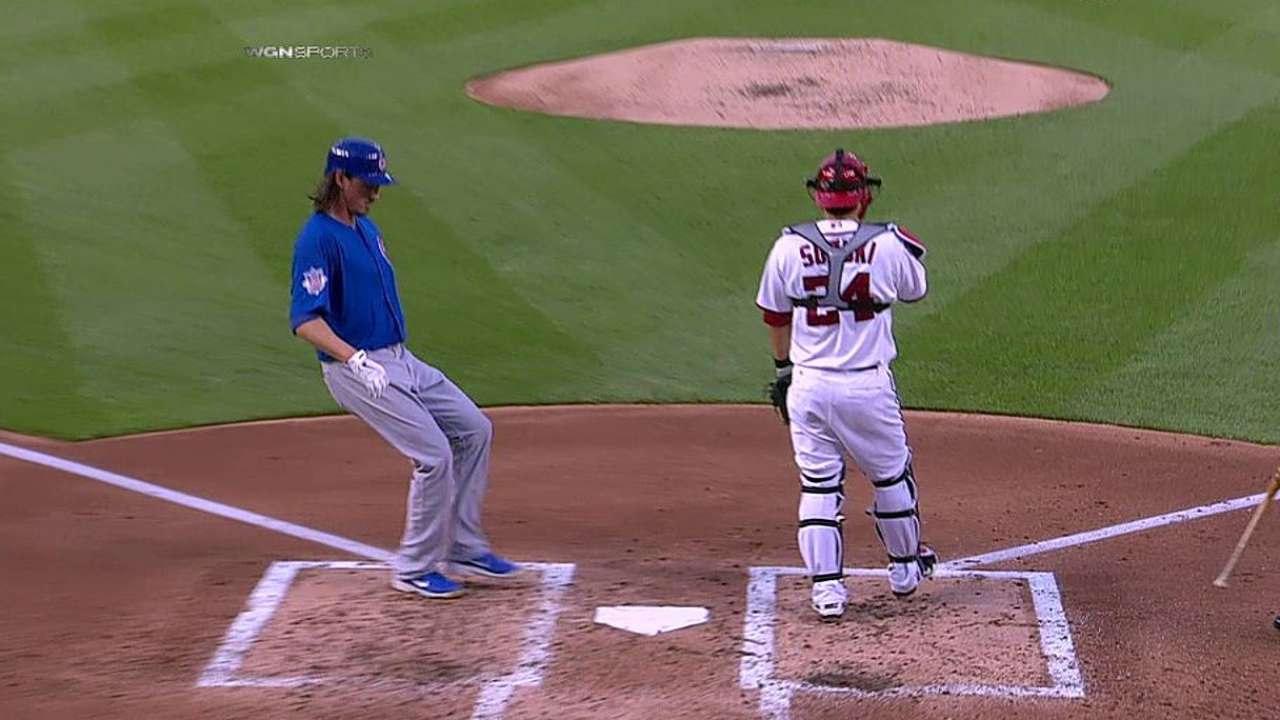 WASHINGTON -- Starlin Castro was the Cubs' leadoff man Friday by default.
"It's just kind of process of elimination, really," manager Dale Sveum said of his lineup against Nationals lefty Ross Detwiler. "The two choices were him and [Cody] Ransom, and having Ransom in the lineup, hopefully, he'll hit a home run and I'd like him to do it with somebody on base."
David DeJesus is the Cubs' leadoff man against right-handed pitchers, and Sveum was using outfielder Dave Sappelt there against left-handers, but Sappelt was optioned to Triple-A Iowa on Monday after batting .178 in 20 games with the Cubs. The other possibility against southpaw starters is Julio Borbon, Sveum said.
In 74 career games as the leadoff man, Castro has a .319 average, .362 OBP and .459 slugging percentage. This season, he's batting .297 in the No. 2 hole, .282 when batting third and .296 hitting fifth.
"He's one of those hitters where he's going to be the same hitter no matter where you put him in the lineup," Sveum said.
Castro was looking forward to the switch.
"I like it," Castro said. "Wherever he puts me, I'll do my job.
It seemed to work as Castro went 2-for-5 -- doubling in his first two at-bats and driving in a run on his second -- in Friday's 7-3 loss to the Nationals. He also scored a run in the first.
"It doesn't matter where he puts me. Everywhere he puts me, I'll try to do my job."
Carrie Muskat is a reporter for MLB.com. She writes a blog, Muskat Ramblings, and you can follow her on Twitter @CarrieMuskat. This story was not subject to the approval of Major League Baseball or its clubs.