For Jackson, it's pleasure before business in D.C.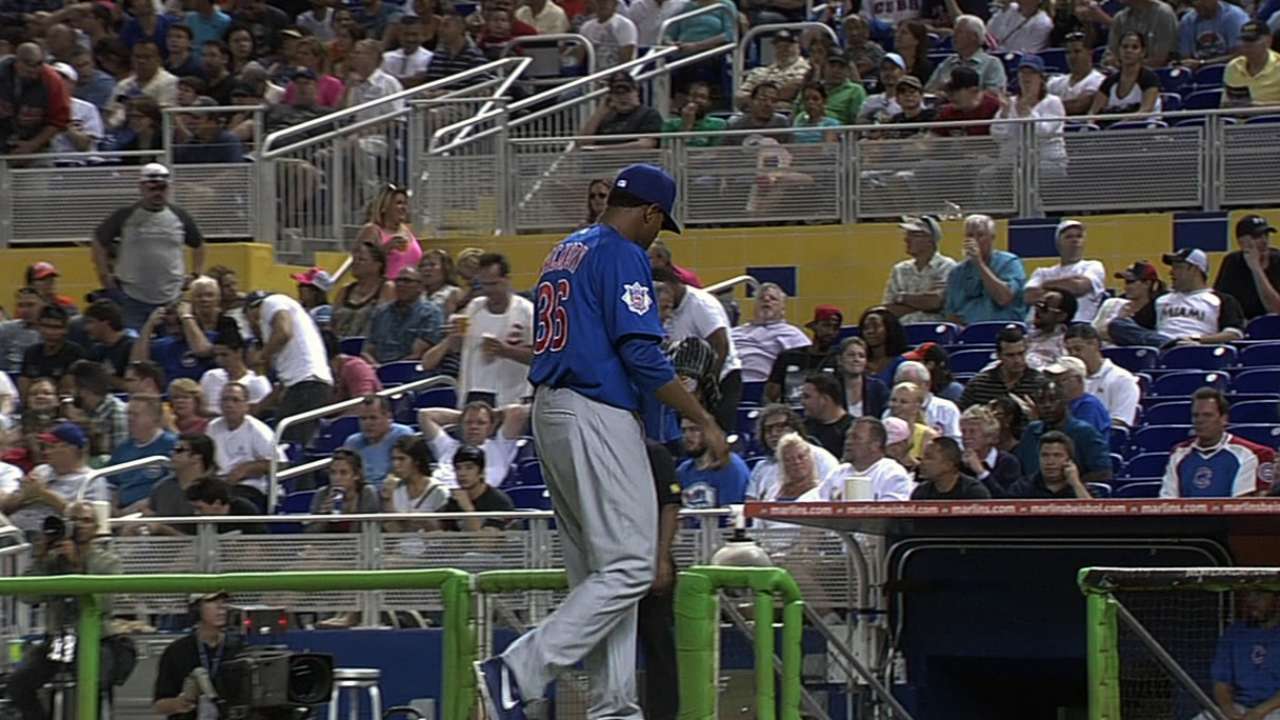 WASHINGTON -- Edwin Jackson caught up with his former teammates on the Nationals prior to Friday's game. On Saturday, it'll be all business when the Cubs right-hander faces Washington and Stephen Strasburg.
"He's a great pitcher," Jackson said of Strasburg. "It'll be a lot of fun. Whether it was Gio [Gonzalez], whether it was Stras', whether it was Jordan [Zimmermann], whether it was [Ross] Detwiler, it doesn't matter who will be on the mound. If it was Gio, there'd probably be a little bit more trash talking."
Jackson has never faced Strasburg, not even in a Spring Training game.
"It's going to be fun," Jackson said. "I get to face 98 [mph] tomorrow. I talked to Stras' and told him I'll be ready to swing it. Once the game starts, it'll be no friends, and they'll be trying to get me and I'll be trying to get them."
Jackson signed a four-year, $52 million contract with the Cubs in the offseason and enters Saturday's game 0-5 with a 6.39 ERA.
"It's been a slow start, to say the least," he said. "It's not exactly how I had it envisioned. I feel good mentally, physically. I'm ready to go. I'll continue to work hard and continue to grind out the season and finish strong."
Carrie Muskat is a reporter for MLB.com. She writes a blog, Muskat Ramblings, and you can follow her on Twitter @CarrieMuskat. This story was not subject to the approval of Major League Baseball or its clubs.