Rizzo's extension continues trend started with Castro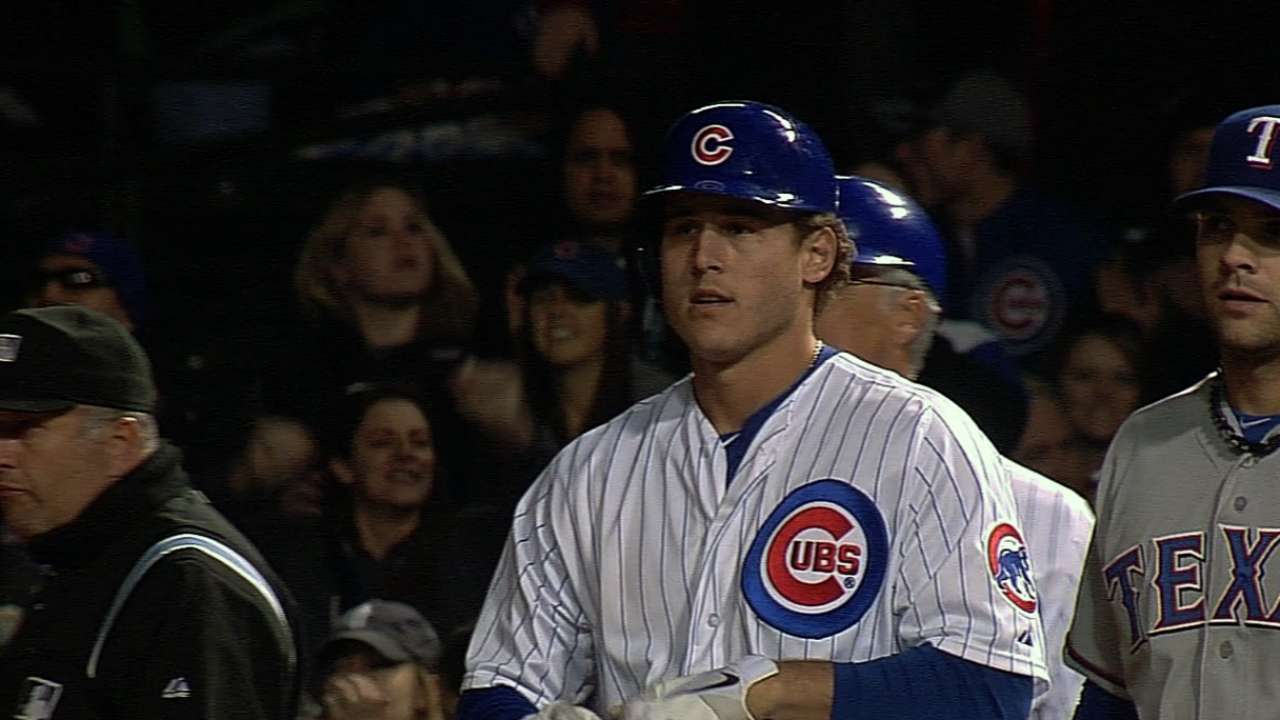 CHICAGO -- The Cubs might want to save manager Dale Sveum some time and have lineup cards printed with Anthony Rizzo's name in the No. 3 spot after the first baseman signed a seven-year, $41 million contract extension on Monday that includes two club options.
"In my position, it's nice to have a guy projected for 30 [homers] and 100 RBIs in your lineup for the next seven-to-whatever years, especially with his makeup and defensive ability," Sveum said. "It's pretty important to all of us -- the city and the organization -- to have somebody like that locked up for that long. It's a pretty special day for all of us."
Rizzo, 23, is the second young Cubs player to receive a long-term extension. Shortstop Starlin Castro was rewarded with a seven-year, $60 million contract last August.
"Now, you don't have pressure," Castro said. "You have your contract, your family is good. The only thing you have to put in your mind is play hard and help your team win."
With the two signings, general manager Jed Hoyer sent a clear signal as to who the Cubs plan to build their team around.
"This is just the base and the start of things to get these core players, those position players who you have control over for a long time and can stay here and be something special," Sveum said.
Castro, 23, wasn't surprised to see Rizzo get the large contract.
"I knew it was coming," Castro said. "If it happened to me, I think the next one was him."
Who's next? Castro wouldn't say. But Rizzo does give young players the same message.
"[The front office] has been watching me since I was 17," Rizzo said. "They've seen me develop, they've seen me make my mistakes, and they're going to continue to see me develop and do good things and bad things. What I tell the young guys is work hard. You can always control working hard. Once you get labeled as slacking off by one coach, that can stay with you for a long time. That's the message I try to send.
"Last year, at this time, I was in Triple-A and wondering when that call was going to come, and it's just the hard work pays off. Five years ago at this time, I was in a hospital waiting on my first treatment for cancer. It's crazy how everything has come full circle."
Now, the focus is on playing winning baseball.
"The only thing I think about is that: winning here," Castro said. "I know it'll be unbelievable. That's why those people up there started signing players for long-term deals, to be here when the team becomes good every season. I think it's very soon."
Carrie Muskat is a reporter for MLB.com. She writes a blog, Muskat Ramblings, and you can follow her on Twitter @CarrieMuskat. This story was not subject to the approval of Major League Baseball or its clubs.