Cubs' bullpen taking shape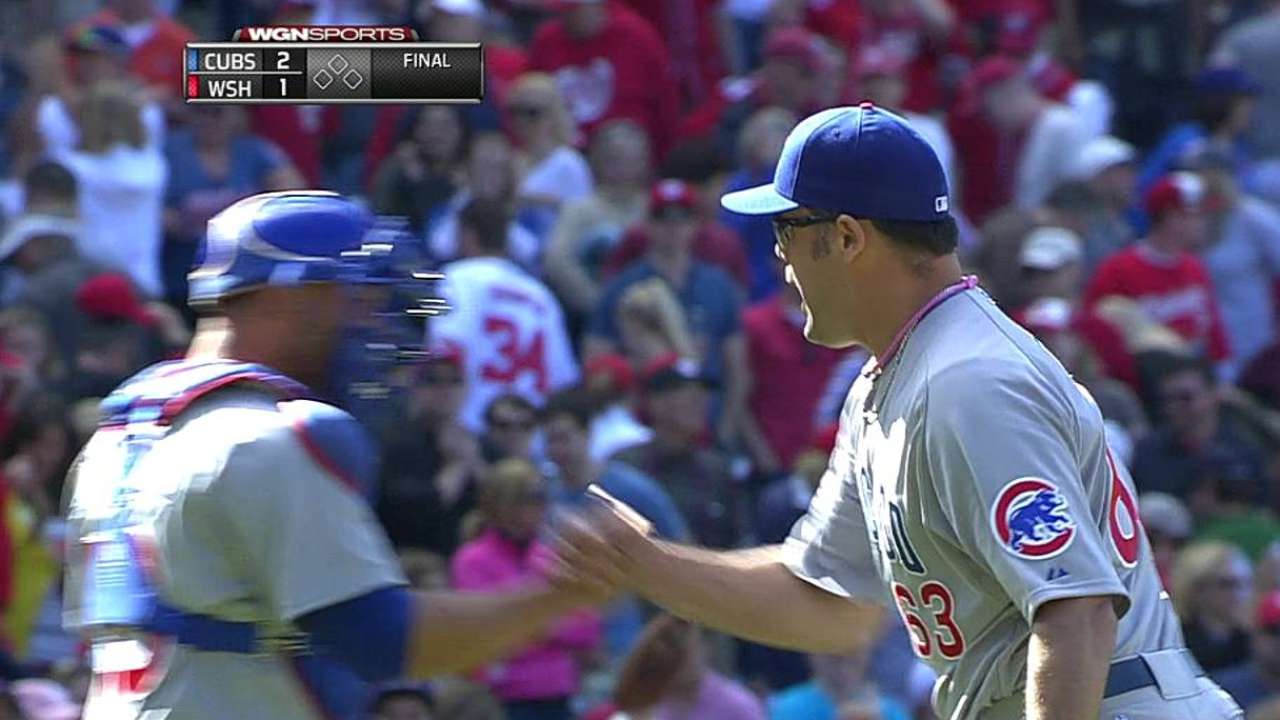 CHICAGO -- With right-hander Kyuji Fujikawa off the disabled list, lefty James Russell having allowed only one run and closer Kevin Gregg perfect in save situations, the Cubs' bullpen is finally beginning to take shape.
"Right now it's lined up as good as it has been all season, no doubt about it," manager Dale Sveum said on Friday prior to the series opener against the Mets at Wrigley Field.
One important link has been missing, though -- right-handed reliever Shawn Camp, arguably the club's most important bullpen arm a season ago. Camp was a workhorse in 2012, tying with three others for the Major League lead in relief appearances, with 80 -- also a career high -- and tossing 77 2/3 innings, the fifth most among National League relievers.
But this year, especially at home, the 37-year-old hasn't been the same. He entered Friday with a 1-1 record and 7.31 ERA, with all 13 runs he's allowed given up at Wrigley Field.
Camp allowed two runs in Tuesday's loss to the Rockies but hasn't yet fallen out of favor with his manager.
"That's just one of those things where you keep sending the guy out there, and the slider comes back and the command comes back," Sveum said.
Sveum acknowledged that last season's workload is a likely cause for this season's struggles.
"That's the crapshoot of bullpens. You do that, and they're off a couple of months ... and the arm comes back," he said. "That's obviously a proven fact. But then there's plenty of guys who do it and have great years for you the next year. There's no rhyme or reason for that, but it's definitely a factor."
Cash Kruth is a reporter for MLB.com. Follow him on Twitter at @cashkruth. This story was not subject to the approval of Major League Baseball or its clubs.