Garza, Cubs pleased with latest rehab start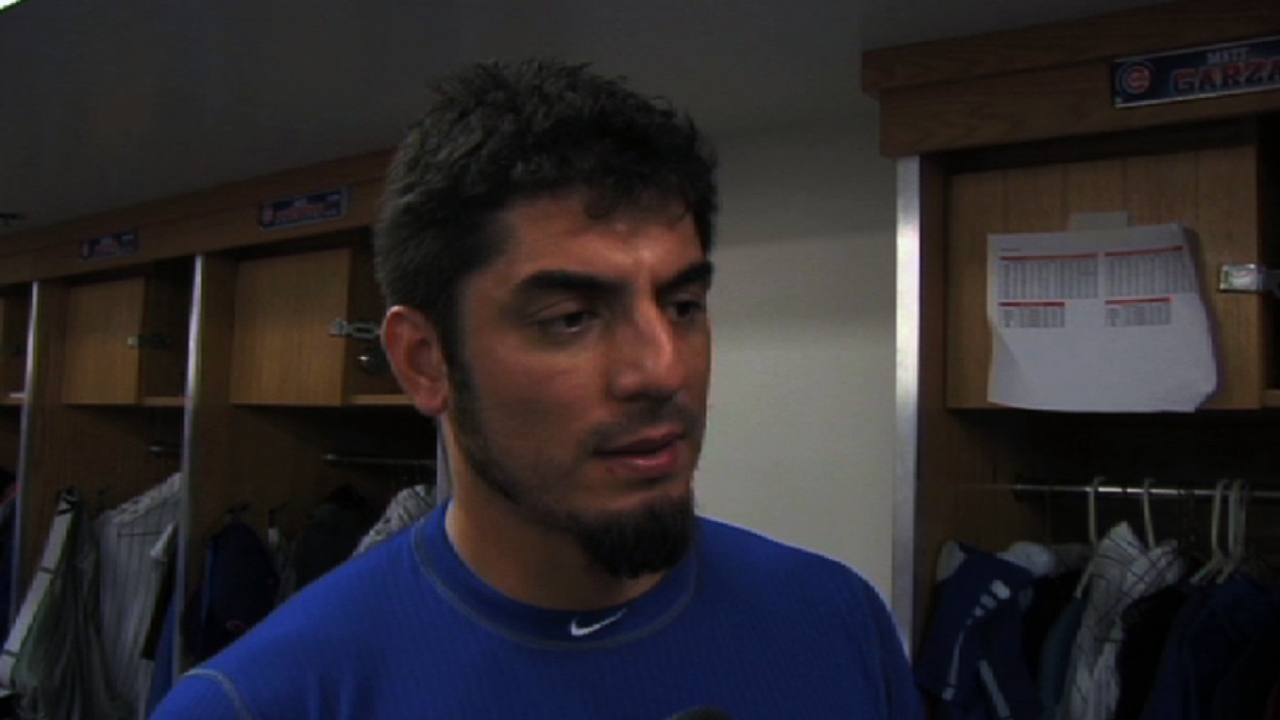 CHICAGO -- Right-hander Matt Garza told the Des Moines Register on Thursday following his most recent rehab start that he's ready to return to the Cubs. Manager Dale Sveum said on Friday that he received "really good" reports on Garza's 75-pitch outing.
But it still hasn't been decided if Garza's next start will come with the Cubs. How he feels after Saturday's side session could be the determining factor.
"He did what we asked him to do, that's for sure," Sveum said. "We'll see how he feels, how his side goes, and then we'll go from there."
Garza, on the disabled list since Spring Training with a strained left lat, has made four Minor League rehab starts. His latest, with Triple-A Iowa on Thursday, was his best, as he allowed two hits and struck out six in six scoreless innings.
"Very efficient," Sveum said. "It was really good. Everything went according to plan, and he stepped up and got his six innings. We would have liked to send him back out there, maybe, but he did what he was supposed to do."
The Cubs were hoping Garza would throw 85 to 95 pitches but were happy with the effort. Garza apparently was, too, telling the Des Moines Register that he's ready to step back on a Major League mound.
"I don't need another start down here," Garza told the newspaper. "There's no reason for me to stay in the Minor Leagues."
One issue seemingly holding him back would be his durability, as the 75 pitches were the most he's thrown. Sveum, however, doesn't consider it an issue.
"That's probably the last thing we have to worry about with him," Sveum said. "It's not a big league game, it's not a big league atmosphere, but there will be more energy spent in a big league game, that's just the way it is. Like I said, we'll take a look at it today and tomorrow with his side and see where we are."
As for how the rotation will shake out following Garza's return, Sveum said the club has discussed it but hasn't projected anything. In fact, Sveum sees having six starting pitchers as a good problem.
"When you have that kind of depth and you're penciling in somebody like a Matt Garza, you're ahead of the game," he said. "We're fortunate to have that."
Cash Kruth is a reporter for MLB.com. Follow him on Twitter at @cashkruth. This story was not subject to the approval of Major League Baseball or its clubs.