Rizzo reaping rewards of getting back to roots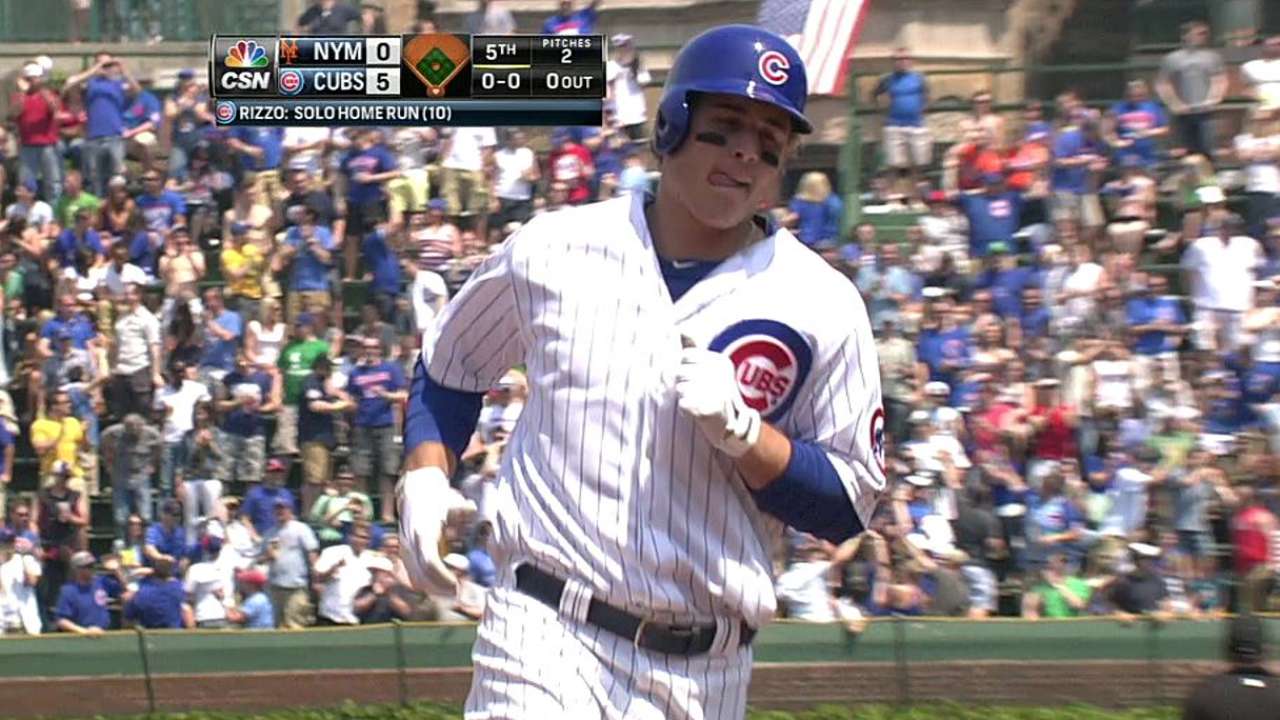 CHICAGO -- First baseman Anthony Rizzo entered Sunday's series finale against the Mets having not struck out in his last 39 at-bats.
"Shhh!" said manager Dale Sveum when this was mentioned following Saturday's win, and he may have been right to be concerned, as Rizzo was struck out by Dillon Gee in his very first at-bat.
It's not quite jinxing a no-hitter or a perfect game -- if you believe in such things -- but Rizzo's streak was certainly an impressive one, and was the second longest in the Majors behind that of San Francisco's Hunter Pence (40).
Sveum said that the biggest thing Rizzo has done in that span, which dates back to the sixth inning of the May 7 game against St. Louis, is get back to his roots.
"He got back to when we saw him at first last year, when he first got here," Sveum said. "Just a guy that refused to strike out and takes the ball and hits the ball the other way with two strikes and takes his RBIs."
The differences in Rizzo between now and earlier this season are easily seen in the stats; the second-year first baseman was hitting .173 with 26 strikeouts in his first 21 games, compared with .390 and eight strikeouts in his last 21. He also has improved against lefties overall, batting .315 against them this year opposed to the .208 mark he posted as a rookie.
"I think it's more mental than anything," Rizzo said. "People struggle lefty on lefty, but they still have to throw the ball over the plate. It's just a little different arm slot, so you just have to adjust a little bit."
The adjustment has been made, and the results thus far are positive. Now Rizzo just needs to continue doing what he's done over the past 21 games, which is trying not to do too much.
"It's not overthinking," Rizzo said of the difference. "It doesn't matter who's pitching -- lefty, righty, underhand, whatever. You just keep it as simple as possible."
Cash Kruth is a reporter for MLB.com. Follow him on Twitter at @cashkruth. This story was not subject to the approval of Major League Baseball or its clubs.