Cubs put shift to good use against Ankiel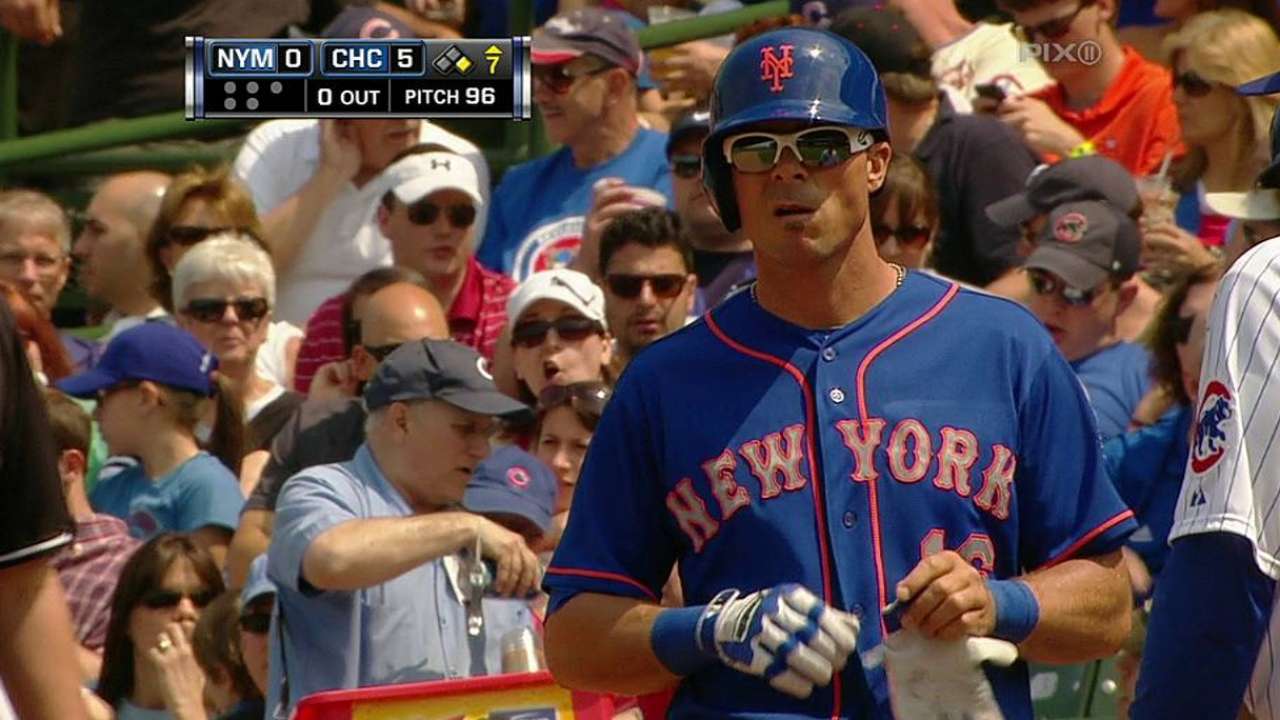 CHICAGO -- If you thought the Cubs were playing without a third baseman at times during Saturday's win over the Mets, you wouldn't be entirely off base.
The defensive shifts that manager Dale Sveum and his staff like to employ have been on display this weekend at Wrigley Field when Mets outfielder Rick Ankiel comes to bat. When the left-handed-hitting Ankiel steps in the box, all infielders shift to the right, putting, in Saturday's scenario, third baseman Luis Valbuena where shortstop Starlin Castro would ordinarily be.
The reason is simple: Thirteen of Ankiel's 16 hits entering Saturday had gone up the middle or to right field.
The shift led to Ankiel bunting down the third-base line in the seventh inning for his first career bunt hit.
"[Ankiel's] had those situations before, and he's never done it," Sveum said. "I don't really like doing it in that situation because he was a pitcher, and he's a very good athlete that can do it, but you don't want to do it in that kind of game leading off an inning."
At that time the Cubs were ahead, 5-0. Although Ankiel didn't score and Chicago added three runs in the eighth, Sveum said the Cubs will continue to shift when applicable.
"We've calmed it down a little bit," he said. "We've gone through a stretch of teams where there hasn't been too many [pull hitters]. [The Mets] had some guys, obviously, but we went through a stretch where there weren't too many shifts necessary."
Cash Kruth is a reporter for MLB.com. Follow him on Twitter at @cashkruth. This story was not subject to the approval of Major League Baseball or its clubs.