Cubs place righty Camp on DL, recall Dolis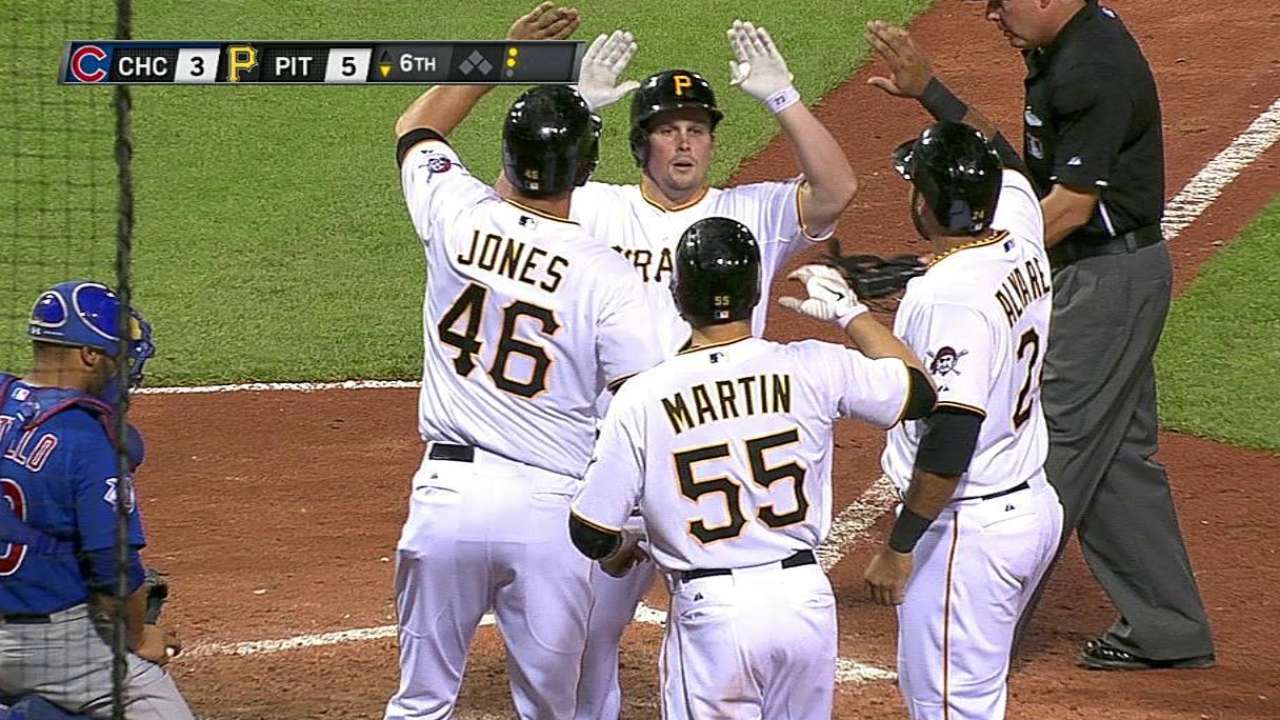 PITTSBURGH -- The Cubs placed Shawn Camp on the disabled list because of a sprained right big toe on Wednesday, the day after the right-hander served up a winning grand slam to the Pirates. The Cubs recalled right-hander Rafael Dolis.
Camp, 37, had apparently been bothered by his toe for a month but did not tell the team until Sunday. The Cubs hoped Monday's off-day would give Camp time to heal. On Tuesday, he allowed a grand slam to pinch-hitter Travis Snider in the Pirates' 5-4 win over the Cubs.
"I guess it's been bothering him for about a month," Cubs manager Dale Sveum said Wednesday. "He had treatment on Sunday to start the process and re-aggravated it, and the inflammation got too bad. I think for a while, it's been too tough to push off the mound. We've got to give it time to settle down."
The right-hander has a 7.56 ERA in 20 games, and in six appearances this month he has given up six runs on 10 hits and three walks over 5 1/3 innings.
Camp apparently had the same problem in 2010 and 2011 while with the Blue Jays.
On Sunday, the Cubs designated reliever Michael Bowden for assignment to make room on the 25-man roster for Matt Garza. If they had known how serious Camp's injury was, they could have kept Bowden, who has yet to clear waivers.
"We didn't know it was that extensive," Sveum said of Camp's injury. "We talked [to him] and the arm was fine. ... These guys are competitive, professional athletes who don't like to use excuses, but sometimes it comes back to bite you, too."
The Cubs are not sure how much time Camp will need. He returned home Wednesday to be with his family.
"We've got to get it calmed down and not do anything for a little while and stay off the foot," Sveum said. "The bad thing about toes is you're always using them."
This will be Dolis' third stint with the Cubs. At Iowa, he was 1-0 with a 5.40 ERA in 12 relief appearances.
Carrie Muskat is a reporter for MLB.com. She writes a blog, Muskat Ramblings, and you can follow her on Twitter @CarrieMuskat. This story was not subject to the approval of Major League Baseball or its clubs.