Cubs starters solid, but offense can't get key hits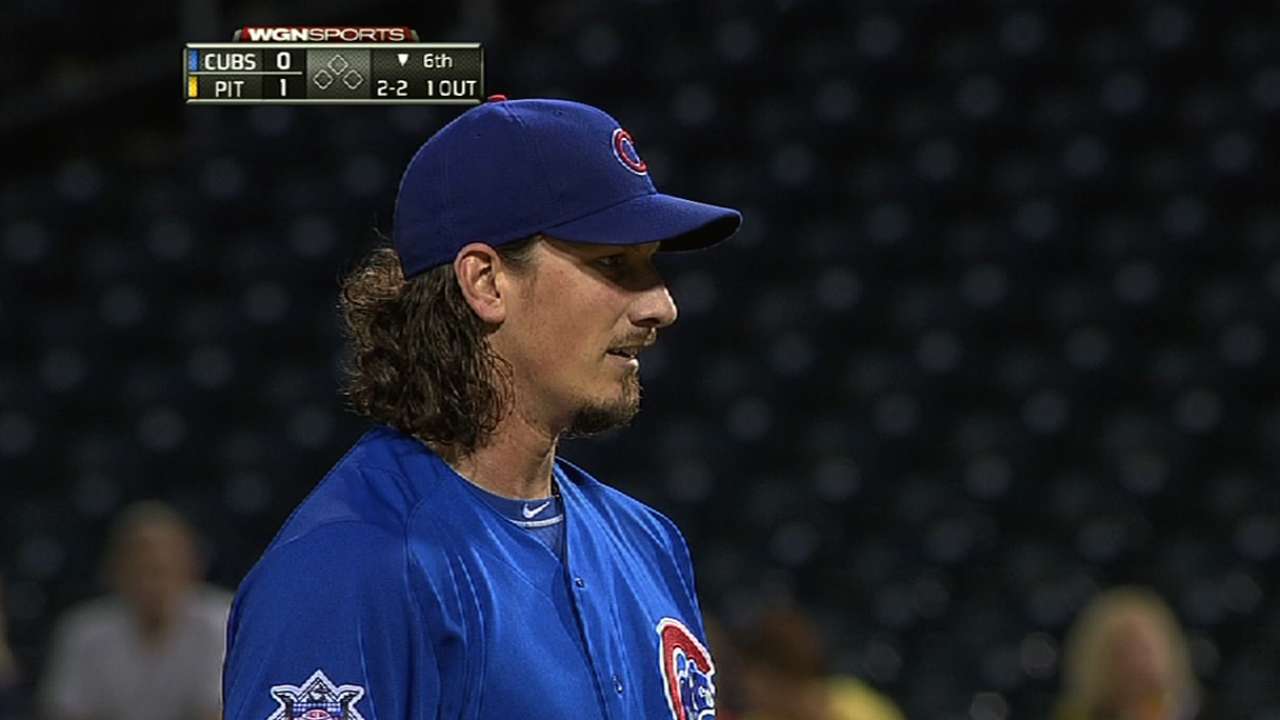 PITTSBURGH -- The Cubs are wasting good starting pitching and manager Dale Sveum said he may abandon his lineup platoon against left-handed starters to try and shake things up.
Chicago starters have posted 28 quality starts in 46 games this season and had a 1.98 ERA in those games, yet those pitchers had won only 11 of those contests. The team has won 16.
Only three National League teams have more quality starts than the Cubs -- the Phillies (32), the Cardinals (30) and the Nationals (29). The Cardinals starters have 20 wins in their quality starts, the Nationals 16 and the Phillies 13.
"It's mind-boggling," Sveum said Thursday. "Some of the stats we have are really strange. To have this good starting pitching and be nine games under .500 and have a run differential of [only minus] five -- there are certain things you can't explain other than just not being able to put games away.
"Hitting with men in scoring position, getting that run in, getting that big inning here or there, we're just snake bit on that and not getting that stuff done," Sveum said.
The Cubs, entering Thursday, were batting .214 with runners in scoring position, lowest in the NL. Only the Mariners had a worse mark (.206). In Thursday's 4-2 loss to the Pirates, they were 2-for-6 with men in scoring position.
"It's just understanding that the pitcher is on the ropes, not you, and I think that's our biggest problem in those situations," Sveum said. "We're letting [the pitchers] dictate the at-bat and we're not dictating those at-bats."
Sveum has been platooning batters, and sitting left-handed hitters David DeJesus and Nate Schierholtz against lefty starters, but said Thursday he may change the lineup. The Cubs don't have another right-handed outfielder in the Minors to sub, either.
"We talk about hundreds of things when things aren't going well," Sveum said of his options. "The fact of the matter is we're pitching well -- we've had a few hiccups in the bullpen -- and we're catching the ball and hitting, but not scoring runs."
Carrie Muskat is a reporter for MLB.com. She writes a blog, Muskat Ramblings, and you can follow her on Twitter @CarrieMuskat. This story was not subject to the approval of Major League Baseball or its clubs.