Sveum puts impetus on vet Jackson to figure out issues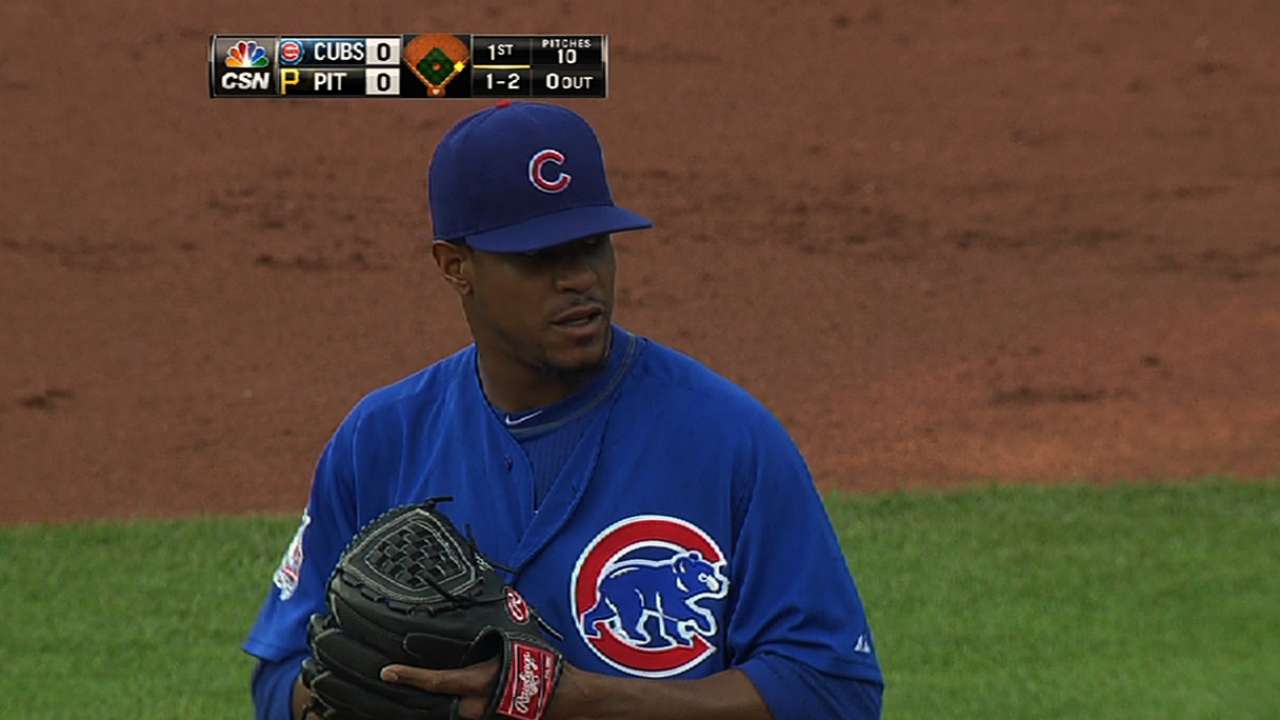 CINCINNATI -- The Phillies' Cole Hamels couldn't have projected a 1-7 record, nor could the Astros' Philip Humber think he'd go 0-8, or the Dodgers' Josh Beckett be 0-5. And Edwin Jackson never imagined he'd go 1-7 with a 6.11 ERA in his first 10 starts with the Cubs.
Cubs manager Dale Sveum wants to see Jackson throw with more conviction and be at maximum velocity and in full game mode from the first pitch. That seemed to be part of the problem on Thursday against the Pirates.
Jackson has said he's not pressing, even though he signed his first long-term deal during the offseason -- a four-year, $52-million contract.
"You've got a commitment there. You've got to stick with the commitment and coach them and teach," Sveum said of Jackson. "It's not like he's a kid. He's a veteran player. Sometimes you just have to do it yourself. People play in the big leagues a long time. Sometimes you just have to do the things to get better yourself."
It's up to Jackson to make the changes.
"We can coach and do a lot of things, but it still comes down to the individual making these adjustments to get over a hump and get through a slump," Sveum said.
There has been no talk about taking Jackson out of the rotation.
"It's a long season," Sveum said. "There's still another 20-plus starts there to fix this and get it going."
Is it puzzling?
"You could look at some other big-time starters in baseball -- the [Mark] Buehrles in the world -- there are some big boys out there struggling," Sveum said. "That's why, in the long run, at the end of the year, hopefully that media guide doesn't lie."
Buehrle, by the way, is 1-3 with a 5.90 ERA in 10 starts.
Carrie Muskat is a reporter for MLB.com. She writes a blog, Muskat Ramblings, and you can follow her on Twitter @CarrieMuskat. This story was not subject to the approval of Major League Baseball or its clubs.