Sveum urges pitchers to better utilize scouting reports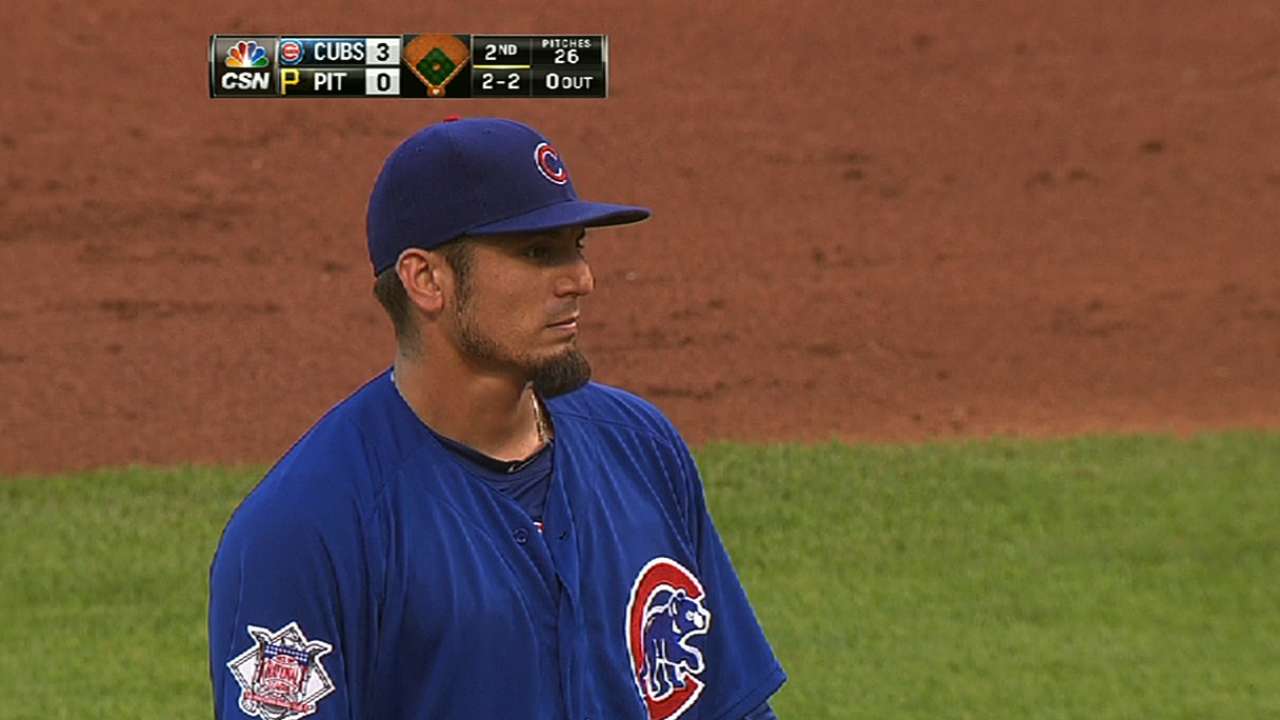 CINCINNATI -- On Friday, the Cubs' Scott Feldman hung a curve to the Reds' Ryan Hanigan that he wished he hadn't thrown. Hanigan hit a go-ahead three-run home run.
There have been other similar instances this season. On May 10, the Nationals had two outs with two on in the second, and Jeff Samardzija couldn't get No. 8 hitter Kurt Suzuki, who hit a two-run double. On May 19, Travis Wood served up a game-tying two-run homer to the Mets' Juan Lagares in the seventh.
Is it the catcher's fault? The pitcher? Cubs manager Dale Sveum said sometimes the battery forgets what they were told in the scouting report and throw the wrong pitch. Sometimes, the game simply speeds up. And sometimes, the pitcher's ego gets in the way and he feels he can pull it off.
"For quite a long time, we were doing so well limiting slugging percentage, and now we're giving up slugging percentage, and it's costing us ballgames at the wrong time," Sveum said. "It's still the fact of executing that pitch, whether you think you can pull it off or not."
The Cubs had the same problem with Matt Garza last season, but the right-hander has apparently learned from experience that he should pay attention to the scouting report.
"He'll be the first to admit when he faced the [Pirates] the other day, he's like, 'Man, I wanted to do that, but I remembered what you said would happen,'" Sveum said.
Carrie Muskat is a reporter for MLB.com. She writes a blog, Muskat Ramblings, and you can follow her on Twitter @CarrieMuskat. This story was not subject to the approval of Major League Baseball or its clubs.